Yamamoto impressed Toro Rosso drivers at Suzuka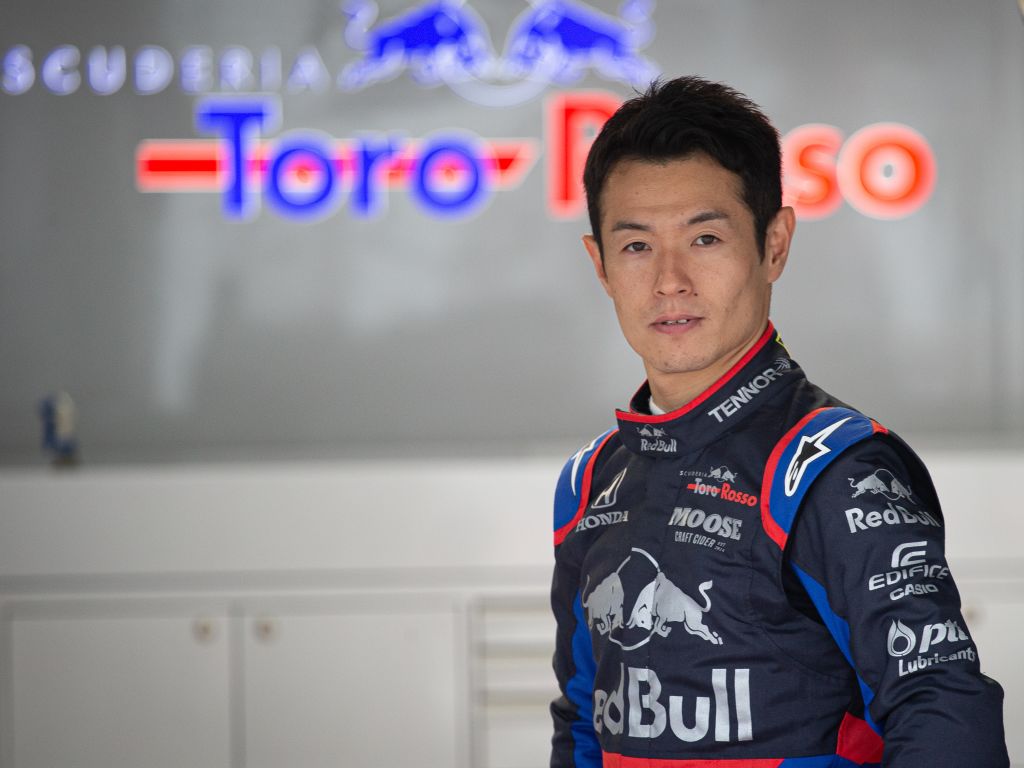 Both Daniil Kvyat and Pierre Gasly said they were impressed with Naoki Yamamoto's F1 debut during FP1 at the Japanese GP.
The Japanese driver took over behind the wheel of Gasly's STR14 for the session, setting the 17th fastest time, a tenth slower than Kvyat. Though he was on the faster tyre.
Yamamoto completed 30 laps, the most of anyone in FP1, and Kvyat was impressed with what he saw, even though he had hoped to trick him by saying "turn left out of the pit box".
"I think he did a good job, a very good job," Kvyat told Motorsport.com.
"Obviously he is local, so he knows his way around here. I told him to turn left out of the pit box, but he didn't!
"We were on quite different programs with the tyres, it was hard to judge, but what I saw it looked like he definitely knows how to drive a racing car, especially around here, and he is a nice guy as well."
Yamamoto is the reigning SUPER GT and Super Formula champion – Gasly was his team-mate in Super Formula back in 2017, so for the Frenchman it was easier to accept the decision that he would give up his place to the Japanese driver for the session.
"He helped me a lot that year [in Super Formula], I know how nice he is and how much he wanted to try F1," said Gasly.
"And after the session I asked him if he enjoyed it and he told me, 'The power is amazing! I know that he really enjoyed it which was the main thing and he did really well as well.
"We managed to get almost everything we wanted."
Sadly Yamamoto himself was "not satisfied" with how the session went, believing he can't be happy with finishing P17.
Asked if he thought Toro Rosso were impressed, Yamamoto said: "I'd like to say yes but for sure I wanted to make a more good result – I'm a racing driver, this position is not satisfying.
"But the most important is I give great information for the team. This weekend I wish a good result for the team, especially Pierre, who gave me his car. I'm grateful to him for that."
Yamamoto was shocked by both the power and weight of Formula 1 cars.
"At the beginning of the session, it was amazing power," he said. "I was very, very surprised.
"I've never felt that much power. The throttle travel is longer. At the beginning of the session I wasn't used to it but by the end I was a bit used to it.
"It's maybe nearly 1000bhp, 900bhp power in F1, Super Formula is nearly 600bhp.
"The second different point is car weight. Super Formula is 600kg but F1 is heavier, more than 100kg heavier. This is a lot of influence on car balance and feeling."
Like many teams and drivers claim, Yamamoto said it was difficult to get the Pirelli tyres in their optimum working range.
"It is difficult to find a good working window of the Pirelli tyre. I never experienced a Pirelli tyre, but the team helped a lot," he confirmed.
For Yamamoto it was a fantastic experience to drive a Formula 1 car in front of his home crowd, and the Honda-backed driver was grateful to everyone who made it happen.
"I gave as much good information as possible to the team. This is my home grand prix, it's a lot of fun coming to Suzuka, even just for Friday FP1," he said.
"I'm really surprised and would like to say thank you to everybody, Honda, Toro Rosso and my fans."
Follow all the action from the Japanese Grand Prix with the PlanetF1 live centre