Why keeping Tsunoda for 2022 was the right call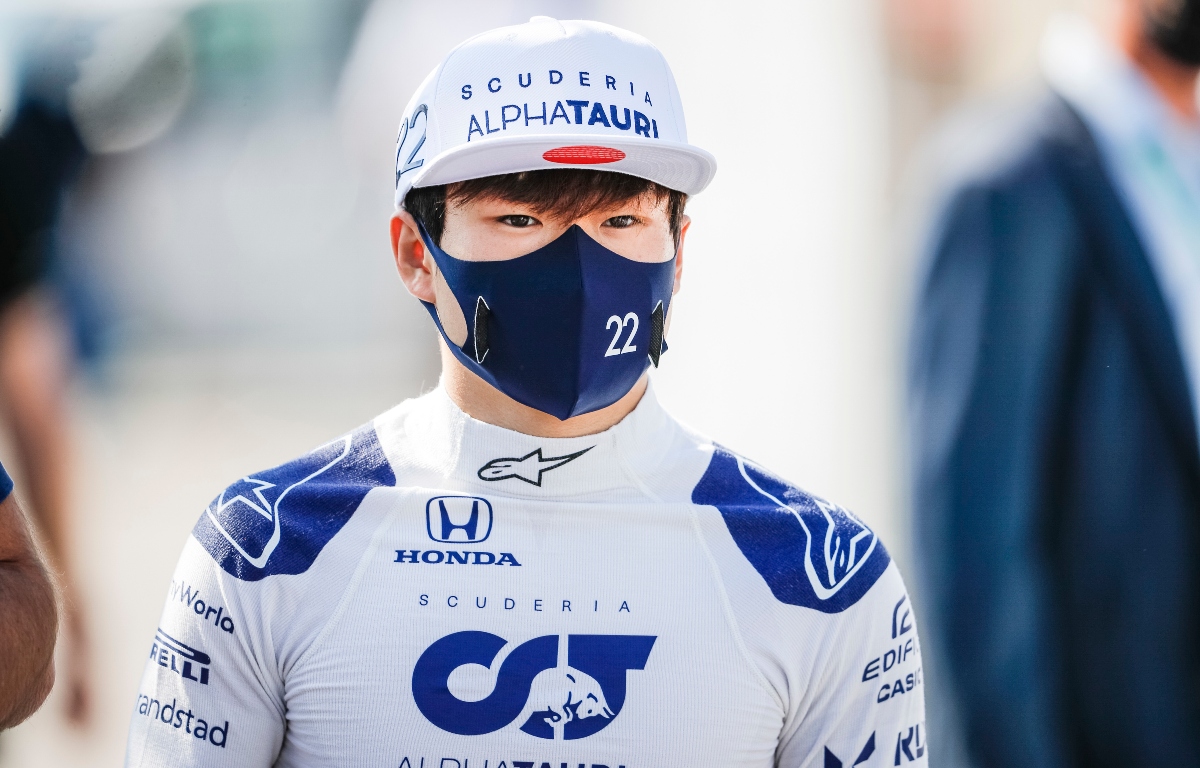 The decision to keep Yuki Tsunoda for another year has been criticised by many, but all things considered it is the right call.
To say the Japanese driver's rookie season on the Formula 1 grid has been disappointing so far would be an understatement.
He entered the world of Formula 1 extremely highly rated by many, with some even expecting him to immediately get the better of his team-mate Pierre Gasly and put himself in contention for a Red Bull seat.
Instead, he has been completely outperformed by the Frenchman at the vast majority of race weekends and has crashed at many of them too.
Given the regularity of such crashes, many – including the man himself – were surprised when AlphaTauri announced he was to keep his seat for the 2022 campaign.
While looking at his performances it may seem a bit of a baffling decision, with the amount of talent he has and the lack of the alternatives the team had, it is ultimately the right one.
What a debut! How much are you looking forward to following @yukitsunoda07 this year?#BahrainGP 🎥 #F1
pic.twitter.com/KEEoWL1ox2

— Channel 4 F1® (@C4F1) March 30, 2021
For one, there is a reason why so many people had such high expectations of him at the start of this season. Quite simply, on his day, he is a top driver.
He showed that a number of times in the junior categories, being one of the stand-out drivers of the 2020 Formula 2 campaign, and he showed it again on his F1 debut.
In the season-opener in Bahrain, he was one of the most impressive drivers, pulling off a number of excellent moves to finish P9 after starting P13, displaying excellent wheel-to-wheel racing and tyre management. The performance led to Ross Brawn calling him F1's best rookie for years.
That was as good as things have got for Tsunoda so far in F1, but it was clear proof of just what he can do when he is at his best. He has not been since, but there is every chance he could reach that level consistently after a year of experience under his belt.
After all, very few rookies have been more inexperienced than him when they joined the grid, with the 21-year-old spending just one year in F2 and one in Formula 3 before that.
Because of that, he has had to get to grips with a number of circuits – six of the 12 F1 has headed to so far this year – that he has never raced on before, as well as a new car underneath him.
Of the six occasions in which he has been on a track that he has had a decent amount of experience on in the past, he has scored points in five and generally looked good.
Looking at that record, there is every reason to believe next year, when he will be far more familiar with far more circuits, as well as F1 machinery, Tsunoda will have a much better campaign.
Counting on that may be a bit of a gamble for Red Bull and AlphaTauri, but his raw talent makes it one worth taking – as does the lack of alternative options they had available to them.
I can't tell you how good it feels to say.. I'm joining @WilliamsRacing for 2022!! The most sincere thank you to Jost and everyone at Williams for trusting me with this opportunity and of course @redbullracing especially Christian and Dr. Marko for making this possible. pic.twitter.com/c0NhSQLd0L

— Alex Albon (@alex_albon) September 8, 2021
The obvious thing to do if not keep Tsunoda would have been to bring Williams-bound Alex Albon back to the team, and doing so would have made a lot of sense.
The Thai driver is experienced in both F1 and with the team, yet is still young enough to improve, and getting him back on the grid for 2022 was something Helmut Marko and co constantly stated they were keen to do.
However, having him go to Williams rather than replace Tsunoda at AlphaTauri is a much better solution for a number of reasons.
For one, Red Bull get to put one of their products back on the grid without having to sacrifice another, allowing both to develop further and giving themselves more options for the future.
What's more, by keeping Tsunoda where he is and allowing Albon to go to the British team, they have blocked their rivals, Mercedes, from getting one of their own, Nyck de Vries, into the sport, which is a little victory in itself.
Albon could have been sent to Williams with another Red Bull academy product taking Tsunoda's spot. But with the widespread regulation changes coming into play next year, having a rookie such as Juri Vips or Liam Lawson on board would be far from ideal for the team.
They will be busy enough as it is working with their new car and helping their drivers to understand it. Having to help a complete rookie settle in on top of that would be a major inconvenience. Besides, there is no guarantee they would not have the same issues Tsunoda has had this season.
By keeping the Japanese driver around, Red Bull ensure they have as many of their own drivers on the grid as possible, avoid having to start from scratch with another rookie, and give an undoubtedly enormous talent a proper chance to fulfil his potential.
If he can take it, they will have another driver ready to make the step up. If not, they can bring in a new product at a better time. Really, it is a no-brainer.