Tsunoda handed AT young driver test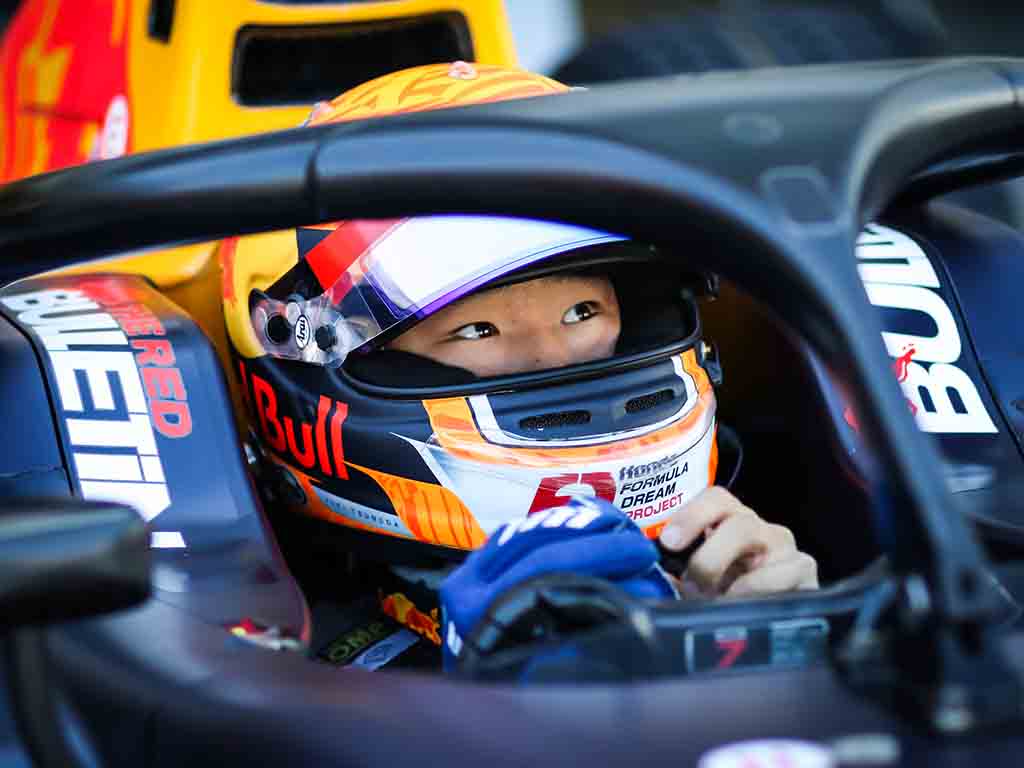 Formula 2 driver Yuki Tsunoda will drive the AlphaTauri AT01 during the post-season Abu Dhabi test, his first F1 outing.
Backed by Honda, the 20-year-old Japanese driver is currently competing in the Formula 2 series with Carlin.
Securing three podium finishes including a race win at the second of the two Silverstone sprint races, he is fourth in the championship with 89 points.
Tsunoda is looking to add a few more at this weekend's Belgian GP after clinching pole position for the feature race.
Prior to doing so, AlphaTauri team boss Franz Tost confirmed that the driver would make his F1 debut later this year, driving the AT01 at the young driver's test in Abu Dhabi.
"I'm not only impressed with his driving in Formula 2, I was impressed with him last year in Formula 3 as well and the years before," said the AlphaTauri team boss.
"He is a high-skilled driver and he has all the ingredients together to become a successful Formula 1 driver.
"For sure, he will test for us in Abu Dhabi at the young driver test.
"Whether he will drive for us next year or not, this is being decided by Red Bull and it depends also whether he gets a Superlicence.
"If he continues like now then he will be within the first three or four drivers in the Formula 2 championship and it shouldn't be a problem to receive the Superlicence and the rest then we will see."
Pole P1️⃣!! Was a bit of a messy session, but happy to have put it all together for the final lap🚀Super excited for tomorrow's race!👊
Big thanks to @CarlinRacing @redbullracing @HondaRacingF1 #AH19 #BelgianGP🇧🇪 #F2 #ChargeOn #PoweredByHonda pic.twitter.com/Rfqz6mYxD7

— Yuki Tsunoda (@yuki_TY0511) August 28, 2020
Official F1 Shop: Black and white face coverings
Tsunoda had previously spoke of his hope of securing an AlphaTauri seat next year.
"For sure I need wins," he was quoted by Motorsport Week.
"I already lost quite a lot of points at the beginning of the season.
"I think the biggest thing is I need consistency, [in Austria we got] zero points, then the second [race a] podium, and then zero points, now we got a first podium in first place. It's still not consistent.
"I expect a lot of wins in the future, and to have good points for the drivers' standings and hopefully I can get [a] seat for 2021 in AlphaTauri."
Follow us on Twitter @Planet_F1 and like our Facebook page.