Tsunoda apologises for collision with team-mate Gasly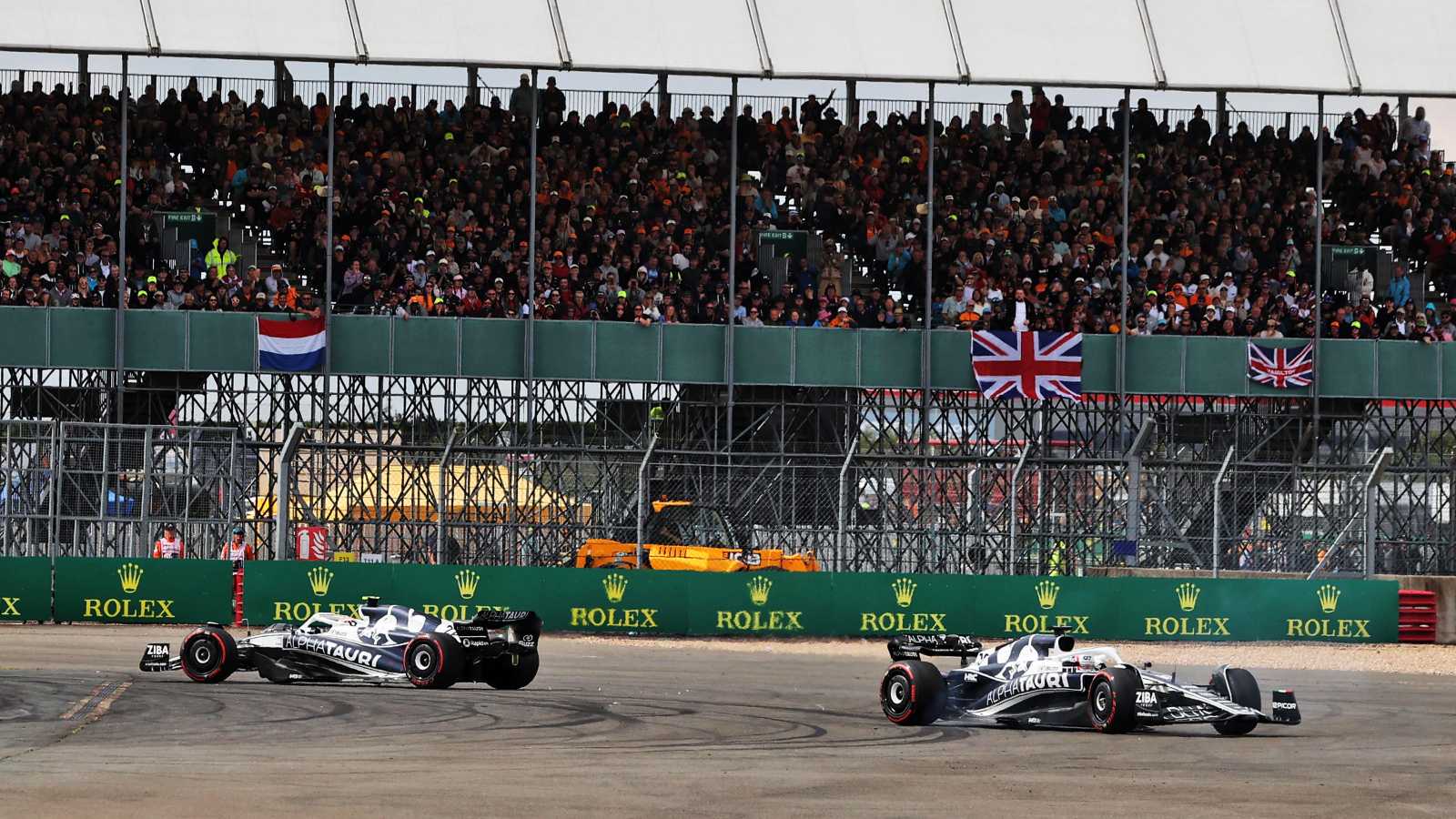 Yuki Tsunoda accepts responsibility for his crash with his AlphaTauri team-mate Pierre Gasly during the British Grand Prix.
The AlphaTauri duo put on a display of synchronised spinning at Village, Tsunoda losing control of his AT03 and spinning Gasly in the process. Tsunoda incurred a five-second time penalty.
From there, Tsunoda was unable to recover due to the damage his car had sustained, crossing the line P14 and last of the classified runners, while Gasly was forced to retire from the race due to rear wing damage sustained in the crash.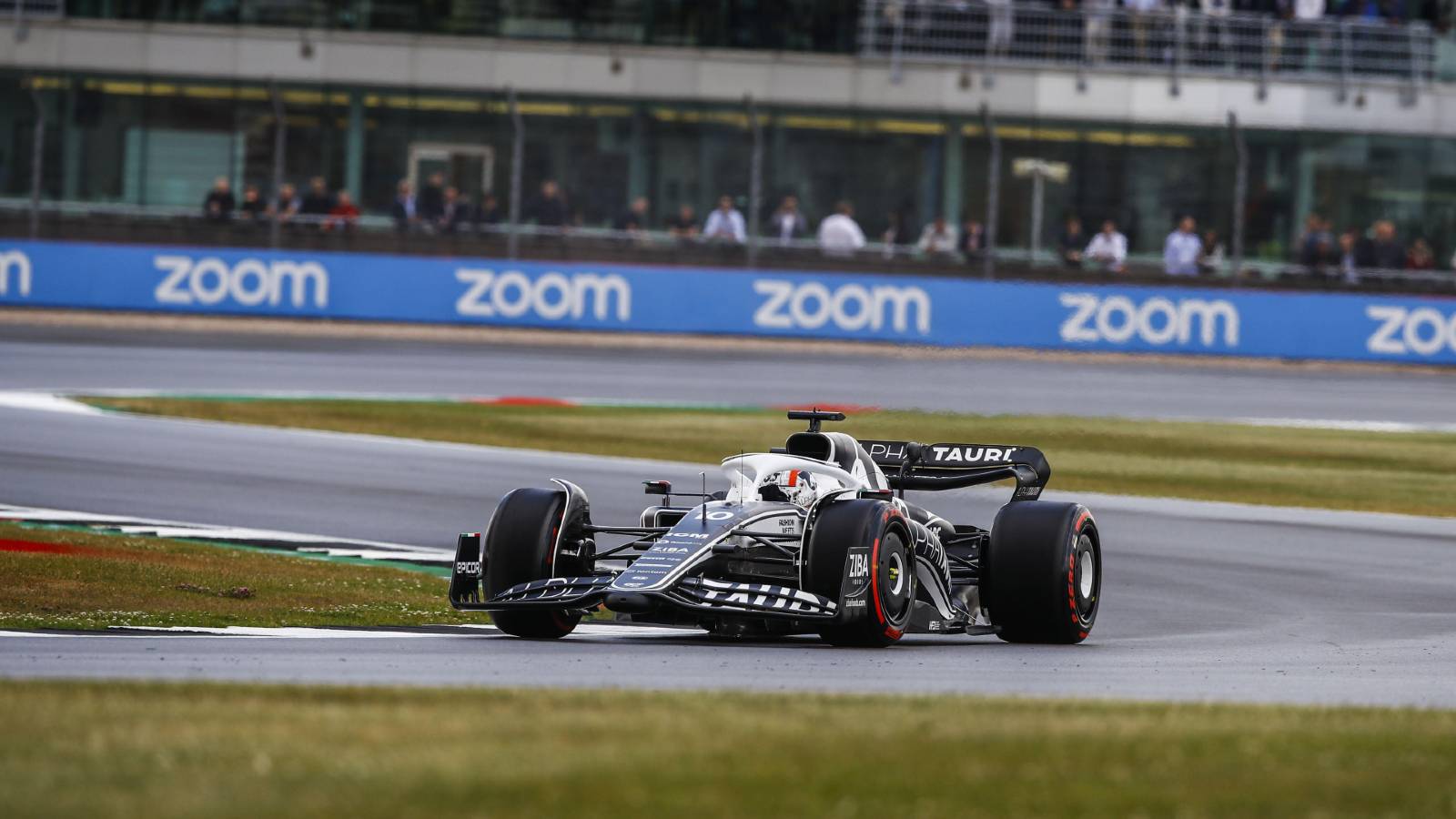 Speaking to reporters, Tsunoda said: "I think I could have waited for another opportunity to pass him. My speed was good going into the corner so I thought I could make it through. I also didn't expect Pierre to close the door quite as much as he did, so this is a mistake from my side.
"Mainly, I just want to say sorry to the team. After that, I had damage to the car, it was very tricky to drive and that made the rest of the race very difficult for me."
Gasly was shown the black and orange flag during the race, forcing him to come into the pits for work on that damaged rear wing.
But due to the extent of it, Gasly said retiring the car was the only option.
Asked about the black and orange flag that was shown, Gasly said: "The rear wing wasn't [working] properly, I was missing parts of the rear wing and it was just hanging there, so we had to retire."
Gasly was in no mood to discuss the collision with his team-mate in detail but made it clear it had been "unnecessary", especially as both of them were running in the points.
When asked if the rear wing damage had come as a result of the hit from Tsunoda, Gasly replied: "With Yuki, yeah, I don't want to speak about it now, but clearly something we need to speak internally [about] because we were both in the points.
"It was clearly an unnecessary incident and I'm just disappointed about it."
Torquing Point: Reviewing a classic British GP
Henry Valantine is joined by Jon Wilde and Oliver Harden to dissect an incredibly dramatic British Grand Prix.