Tsunoda believes 'angry' reputation is not fair
Yuki Tsunoda believes the reputation he has acquired for being an "angry" driver is unfair.
The AlphaTauri racer's potty mouth has become one of his most familiar features during his season-and-a-half in Formula 1, sending the 'bleep' machine into overdrive when his team radio messages are broadcast.
Having really only shown flashes of the prodigious talent that saw him rapidly ascend the junior categories up to F1, Tsunoda's temperament has been called into question by Helmut Marko who heads up the Red Bull driver programme.
Described as a "problem child" by Marko, a psychologist has been brought in to work with Tsunoda because of his tendency to "rant in the corners" and "explode on the radio" according to the veteran Austrian.
However, the 22-year-old, who has scored 11 points so far this season, believes he is making progress at keeping his emotions in check – and insists there are other hotheads on the grid besides him.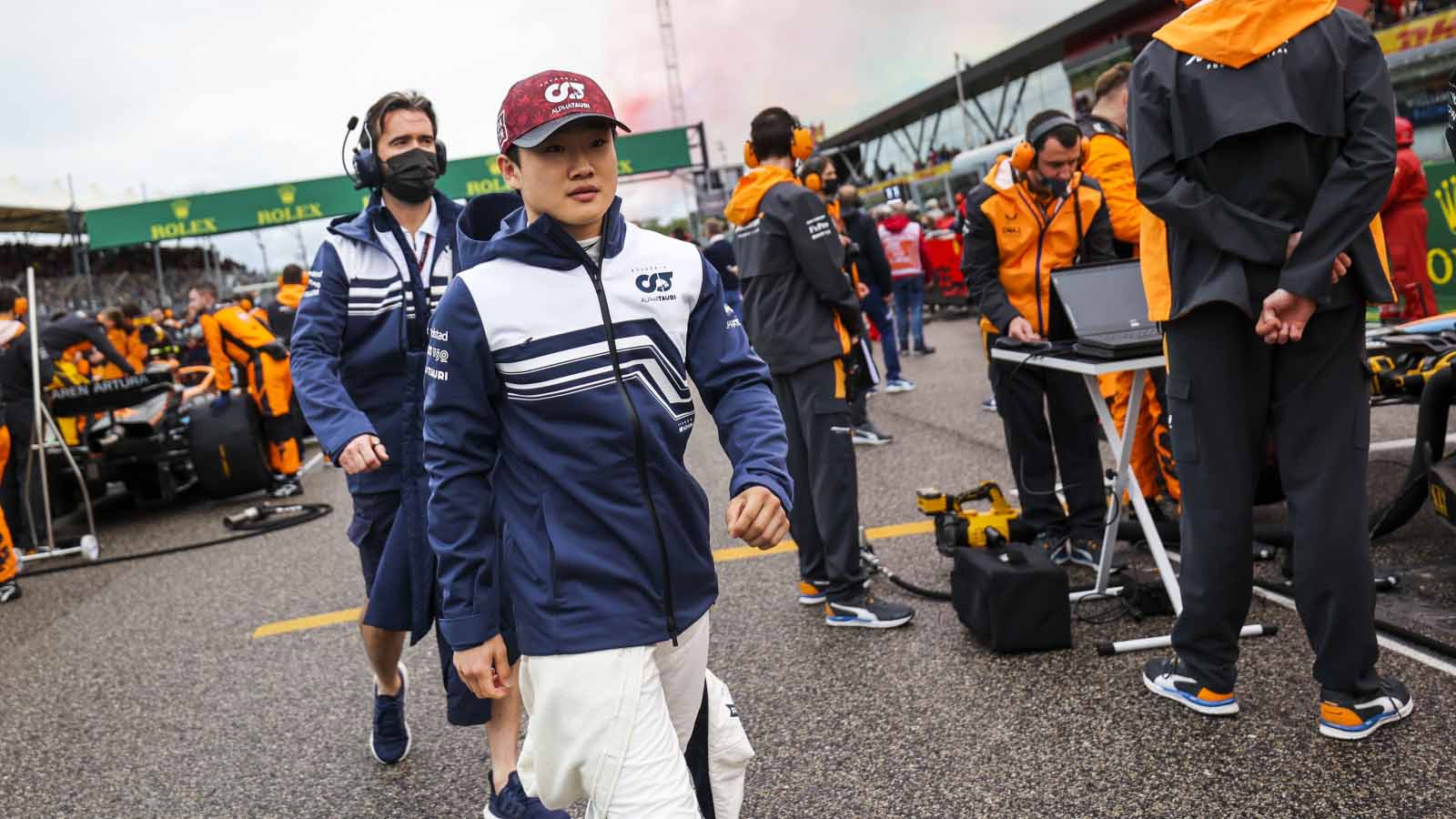 "On the track, as soon as I wear a helmet, probably it gets slightly easier to get frustrated," the Japanese driver told reporters.
"Recently I'm able to control it well, compared to last year for sure. I don't think it's only myself that gets angry around the track.
"It looks like I'm specifically angrier than others because I'm probably shouting, that's why. Recently, I'm not like that angry. I keep myself calm.
"Of course it's not every time. But I think there are other things I have to focus on, so I don't really care much for those things.
"I think even if I shout, as soon as I perform well in that race week, nobody cares."
This has been a disappointing season for AlphaTauri so far, for they sit only eighth in the Constructors' Championship with Pierre Gasly adding a mere 16 points to Tsunoda's 11.
Tsunoda had started the French Grand Prix eighth, six places further up than his team-mate, but his race was ruined on the opening lap when he was sent spinning in a collision with Esteban Ocon for which the Alpine driver received a five-second penalty. The damage sustained to the AlphaTauri eventually triggered retirement.
"He had understeer mid-corner and just smashed into me so there was nothing I could do, to be honest," said Tsunoda of the collision with Ocon.
"It was such a shame. I think the top eight was possible, easily. Really a shame. I'll have to come back stronger in Hungary and score good points."