Tsunoda 'curious' about effect of Mercedes zero pods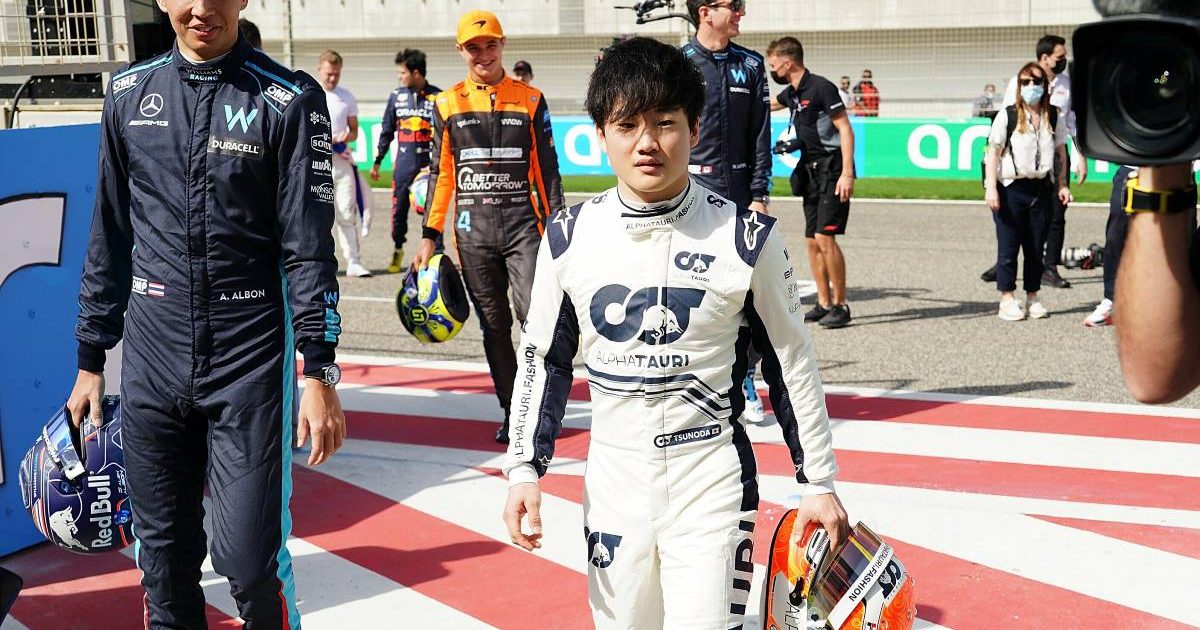 Mercedes' eye-catching W13 car will have one fascinated observer of its progress in the near future – Yuki Tsunoda.
The AlphaTauri driver has admitted he is "curious" to see whether the intriguing design, minus sidepods, will produce the big pace gains that have been rumoured, with one report saying it could be worth up to a second per lap.
Tsunoda got a look at the W13 when it was wheeled onto the grid in Bahrain for the traditional pre-season photoshoot on day one of the official test, when the Mercedes car was the subject of much attention and discussion.
Views have been mixed, with Red Bull team principal Christian Horner initially quoted as having expressed doubts about the legality of his arch-rivals' design, while F1's motorsports managing director Ross Brawn described it as a "very extreme interpretation of the regulations".
George Russell, who will be driving the W13, said "it's not about how it looks, it's about how fast it goes".
Similar views are held by Tsunoda, who rarely found himself racing directly against Mercedes in his debut F1 campaign but will hope to do so more often in 2022 as a result of the sport's revised regulations designed to close up the field.
Asked for his opinion about the W13 during an interview with Formula 1, Tsunoda said: "Big difference, it looked really cool on the grid.
"The sidepod is to cool down the power unit and they have made it really, really small, especially the hole. I cannot imagine how the engine is cooling down with such a small hole.
"Currently, that new, kind of different shape of the sidepod…I can't see how the performance is because they are not really quick like Ferrari, what they had in Barcelona and the current results.
"But it looks really different and I'm curious to see how the true performance is from those sidepods."
Tsunoda sat out the first day of official testing as Pierre Gasly took out the AT03 and set the day's fastest time.
The Japanese driver was quizzed on what he had been working on since the three days of track action in Barcelona two weeks ago.
"Prepare the fitness as much as possible and talk with the engineers, the team, prepare with the simulator, nothing really special," said Tsunoda. "It's all about the team. I've communicated as much as possible the feedback to develop the car as much as possible.
"We have a good, clear target what we have to do and all the team are facing in the same direction, which is really important to develop the car. I think it's all going smoothly now."
Mercedes stun paddock with no sidepod W13
Mercedes have stunned the Formula One paddock with their W13 having no sidepods.