Tost sets out Tsunoda's daily Faenza schedule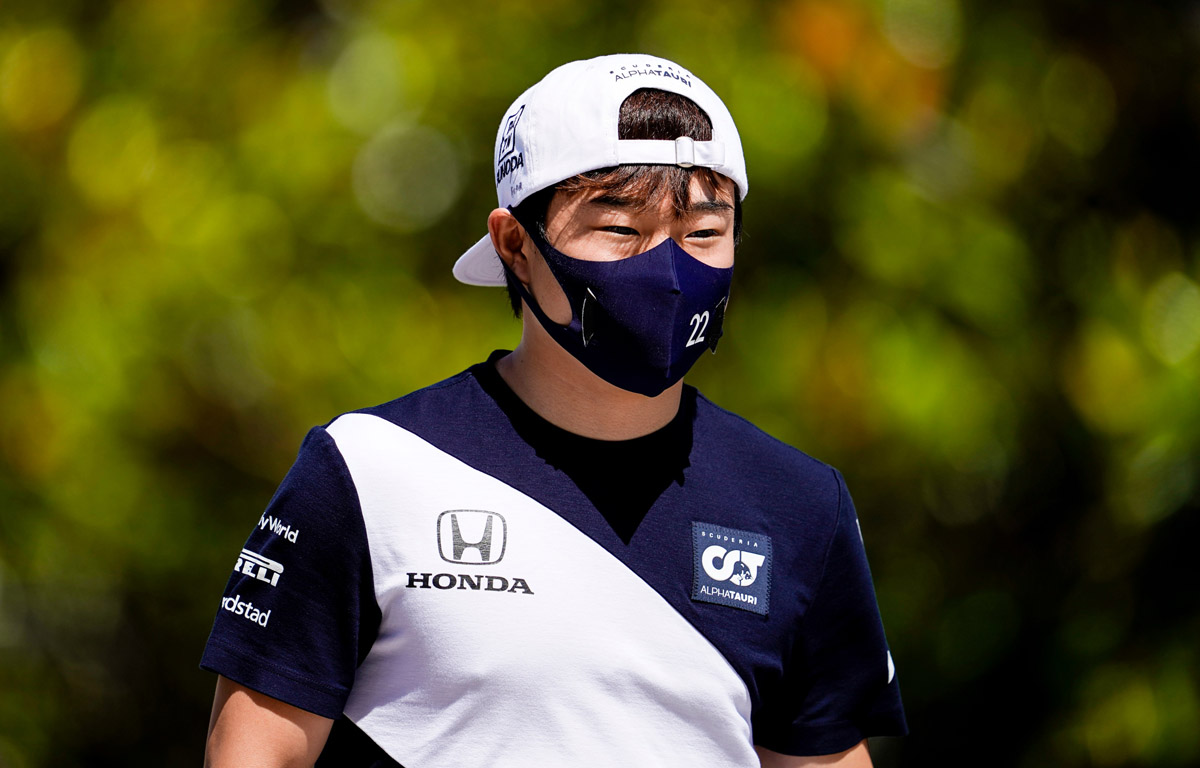 Franz Tost has revealed the daily schedule AlphaTauri have put together for Yuki Tsunoda now he has moved to Italy.
There was huge excitement about Tsunoda's first season in Formula 1 after he impressed in lower categories. But after a strong first race he struggled, making a number of mistakes.
That left Helmut Marko and co disappointed, and they took the decision to move the AlphaTauri man from the UK to Italy in the hope Tost could aid his development.
"Franz will supervise and organise his daily life," said Marko.
"Waiting for Yuki there is a lot of training, karting and a lot of work alongside the team.
"After the mistakes he has made, I believe his self-confidence has also suffered and we hope the more controlled life that awaits him in Italy can put him on the right track. We know the potential is there, but we also need the right growth."
Tost has now revealed the exact schedule he put together for his driver.
"His daily routine is quite easy," Tost said, quoted by the Dutch edition of Motorsport.com.
"He has to be at the gym around 9:00am until around 9:30am/10:00am. Then he will sit with his engineers from 10.30am to 11.30am/noon.
"He then has English lessons at the beginning of the afternoon. After that, he will be with his engineers again and he will be allowed to go to the gym again, where he will train for another two hours.
"Then he should go to bed. Easy."
A challenging track and weekend so far. The car has good performance and I'm understanding it better so I'm looking forward to the race.

— 角田裕毅/Yuki Tsunoda (@yukitsunoda07) May 22, 2021
Check out all the latest AlphaTauri merchandise via the official Formula 1 store
Tsunoda himself was informed of the decision after a poor race weekend in Monaco, during which he crashed in FP2.
Some may view forcing him to move to a different country as somewhat harsh management on the team's part, but Tost does not see it that way.
"It's a gift to move from England to Italy," he added.
"You have nice weather, fantastic cuisine and the people are nice. In addition, he also has the opportunity to work closely with the team, with his engineers. He still has a lot to learn.
"In the winter months, he already wanted to come to Italy but it was decided he would stay in England. He is now in Italy. He lives there now and he enjoys it.
"We are also happy to have him close to us because it allows us to better control everything."
Follow us on Twitter @Planet_F1, like our Facebook page and join us on Instagram!