Yuki Tsunoda feels 'bullied by FIA' on Sao Paulo Grand Prix Safety Car ruling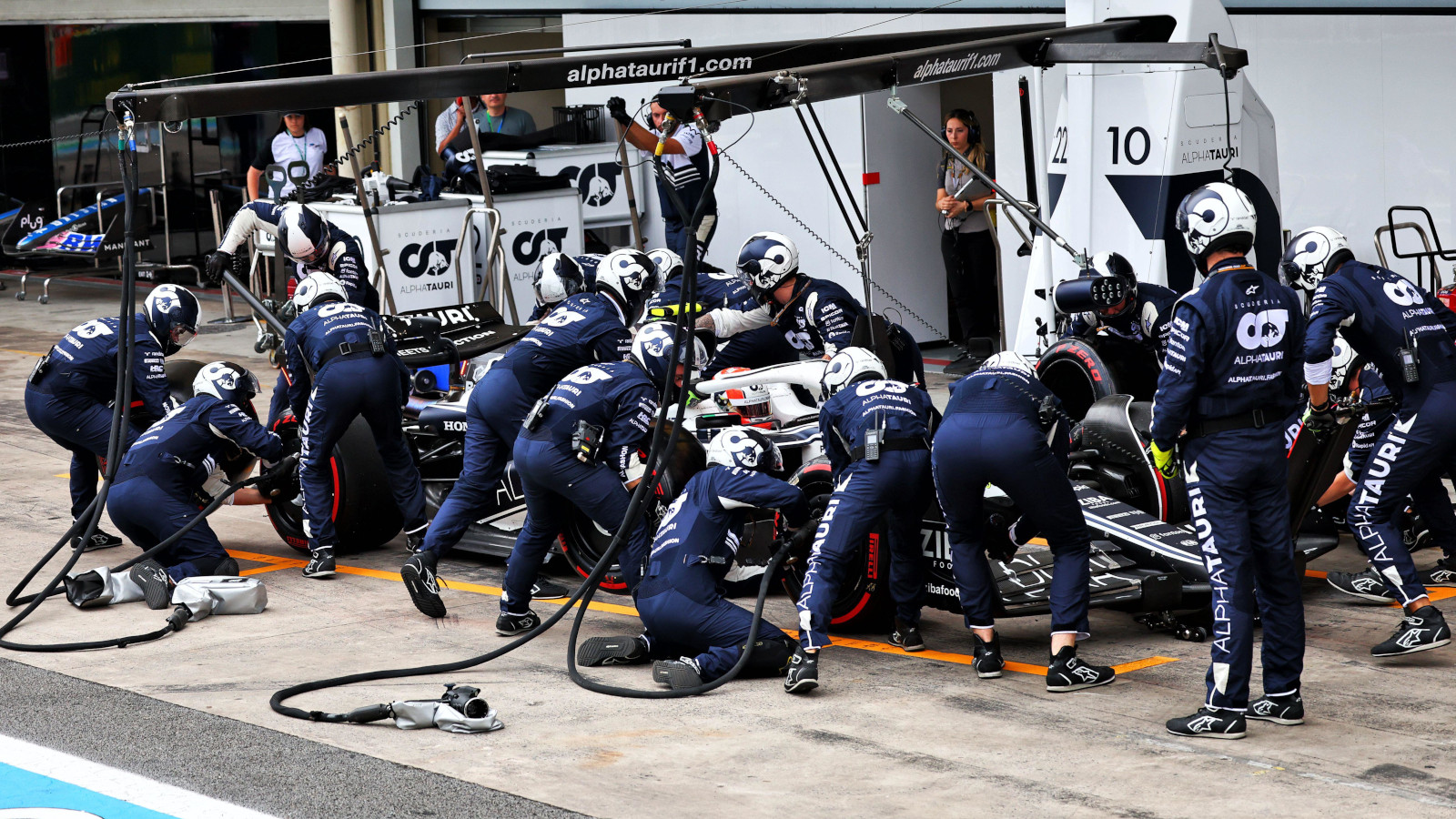 Not permitted to unlap himself behind the Safety Car at the Sao Paulo Grand Prix, Yuki Tsunoda says he "got a bit bullied by the FIA".
It is fair to say Tsunoda does not have a great relationship with the FIA and Formula 1's race stewards, the driver having said in June he does not trust their process.
Following his fourth reprimand at the Monaco Grand Prix weekend, he declared: "I'm not trusting the FIA. Every time it's super-inconsistent."
He was again left annoyed by the stewards when not permitted to unlap himself behind the Safety Car at the Interlagos circuit.
While the other two lapped cars had their numbers show up when Race Control displayed the 'cars may now unlap themselves' message, his did not.
As such, he was unable to join the late-race fight for a possible points-scoring finish.
He says he feels "bullied" by the FIA.
"Normally you can go past the Safety Car," said the AlphaTauri driver, quoted by GPFans.
"I got told you have to stay in the line and normally, the Safety Car was lining up the green light which means lapped cars can go past. Somehow, I couldn't.
"I got a bit bullied by the FIA."
The FIA's explanation
The FIA put it down to an "unpredictable scenario" with Tsunoda having pitted behind the Safety Car.
That meant he briefly went quicker than the field and momentarily unlapped himself in the pits. But when he returned to the track, he was again a lapped car.
The system does not allow a driver to unlap themselves twice.
The FIA explained: "Car 22 [Tsunoda] was the first to cross SC1 [the first Safety Car line] following the deployment of the Safety Car.
"On the following lap he therefore became the first car to cross SC1 line for a second time, which would normally trigger the systems to indicate he is eligible to unlap.
"However, at this time he entered the pit lane and was able to go faster than the train of cars behind the Safety Car. In doing so, he unlapped himself when crossing the control line in the pit lane.
"When he rejoined the circuit, the systems correctly indicated he was again a lap down. However, as he had already unlapped himself once, he was not eligible to do so again when the Safety Car period was ending.
"Race Control checked this was correct with F1 Timing and they confirmed only Car 6 and Car 23 could unlap themselves.
"While this is a very unusual scenario, there were no systems or procedural errors – it is one of those unpredictable scenarios that can happen and there are no immediate changes that need to be implemented."