Yuki Tsunoda discusses the dynamic with Red Bull's Helmut Marko
Yuki Tsunoda says he considers Helmut Marko "a friend" and not just as the man who will determine the direction of his Formula 1 career.
Marko is entrusted to make the big decisions about the driver line-ups at Red Bull and AlphaTauri, perceived to rule with something of a rod of iron.
Several drivers have fallen by the wayside over the years having failed to impress the veteran Austrian, but Tsunoda remains in the Marko good books because he has been given a third year in 2023 with AlphaTauri.
That is despite the 22-year-old from Japan not having set the F1 world alight in quite the way many had anticipated when he scored points on his debut at the 2021 Bahrain Grand Prix. He is on a current sequence of 10 races without a top-10 finish.
Marko has often been quick to vent exasperation at Tsunoda's impetuosity, with his 38-race – minus two Did Not Starts – spell in F1 so far punctuated by crashes, stewards' reprimands and angry outbursts over team radio.
But the former Japanese F4 champion speaks favourably of his relationship with the 79-year-old Red Bull adviser and driver development programme boss.
Asked whether he is hurt by Marko's trait of referring to him as "little Yuki", the diminutive Tsunoda, only 5ft 3ins in height, told Motorsport-total.com: "I don't know. What I can say? We have a good relationship. I also see him as a friend and mentor and not just as my boss.
"Fifty per cent of the time we talk about other things off the track, 50 per cent about racing. We get along well.
"He's been looking after me since I was racing junior formulas. That's why I'm a Formula 1 driver today. Without him I would never have become one. Yes, we have a good relationship."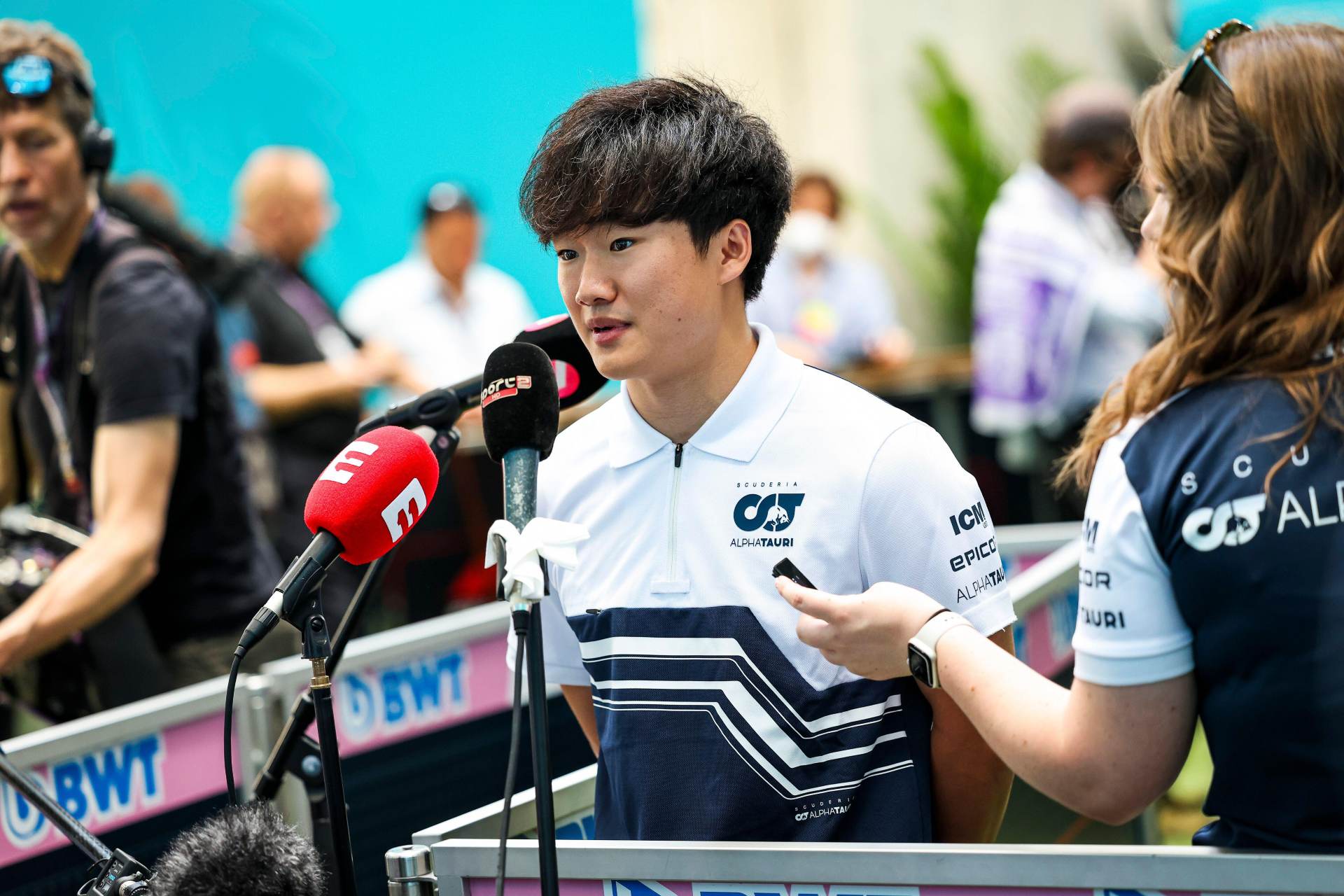 Tsunoda was also asked about why he swears so much over team radio, with another cause of irritation to Marko being that the driver does not provide informative feedback when he is merely ranting about the "bloody f*cking car".
"One problem was that I used so many swear words," said Tsunoda. "But I'm getting used to it. My feeling is when I speak English, my tone is slowly becoming more natural, like in Japanese. Because I'm becoming more confident when I speak English.
"At the moment, I don't feel I have a main language. But I love speaking English, and slowly I feel, also in terms of vocabulary, that I can express myself quite well. I'm happy with that."
Read more: A third year for Yuki Tsunoda, but history points to an ominous future