Tsunoda was a 'lazy b*stard' before move to Italy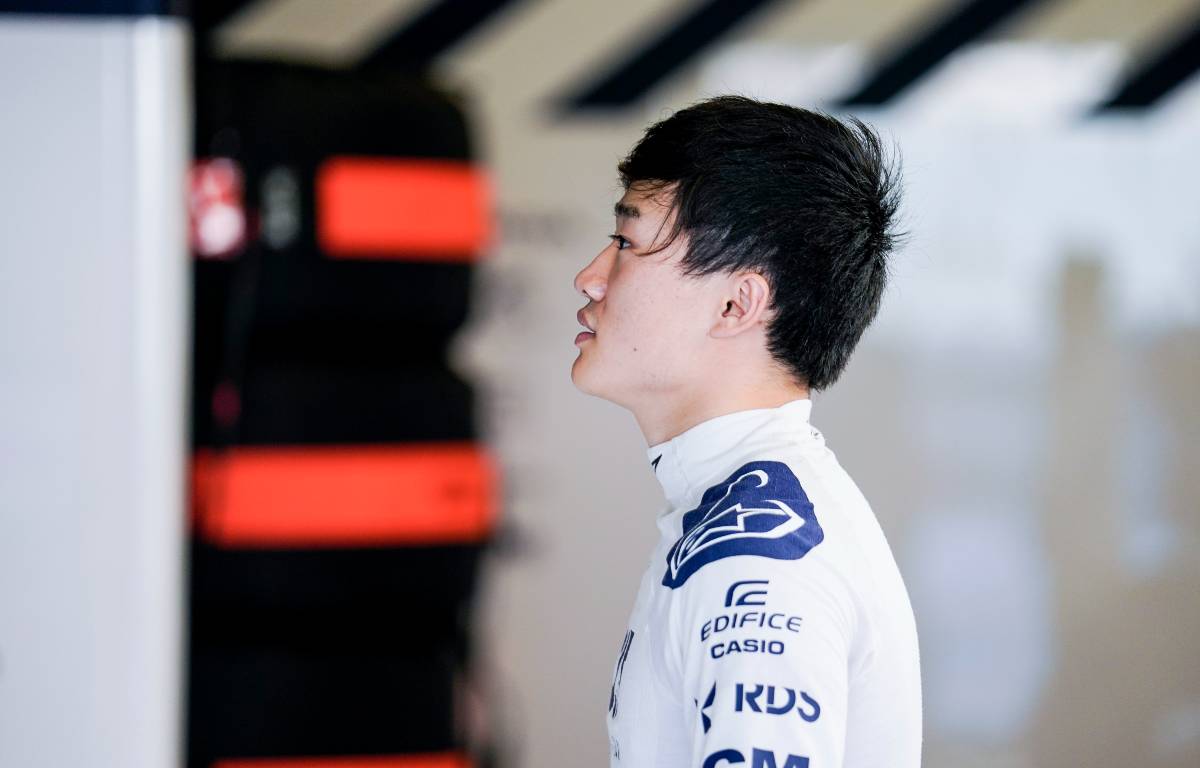 Yuki Tsunoda has revealed his mid-season move to Italy shook him out of being a "lazy b*stard".
The Japanese rookie had been living in England but in early summer, his AlphaTauri team ordered him to set up home close to their Faenza base instead.
The switch was designed to enable Tsunoda to work more closely with his boss Franz Tost and the engineers after the 21-year-old's initial promise, when he finished in the points on his debut in Bahrain, failed to evolve into consistent performances.
The team declared themselves happy with how the move was working out and while Tsunoda did not have as productive a year as many had predicted, suffering more than his fair share of crashes, he rounded off the campaign with an excellent fourth place in Abu Dhabi.
Nice way to end up this season pic.twitter.com/V7qJRL1x2F

— 角田裕毅/Yuki Tsunoda (@yukitsunoda07) December 13, 2021
From his own perspective, he felt basing himself in Faenza had got him into better, more professional habits than had previously been the case.
"The move helped me in terms of preparation," said Tsunoda, quoted by the Autosprint website affiliated to Corriere dello Sport.
"Before coming to Italy I was just a lazy b*stard. After training I would go straight home, turn on my PlayStation 5 and play all day, just trying to have fun.
"I think that was the reason why, as I approached the [race] weekend, I had the feeling I had done everything frantically. I was only just starting to prepare for race week and I think it was too late.
"Comparing myself to other drivers as well, I thought about it and prepared a lot more. I'm a rookie and I needed more preparation than the more experienced drivers, and I think I've done some useful things since then.
"Some aspects improved after I moved to Italy. After the race, we went back to the factory to review the races to understand what the problems were, and this approach made a difference."
An area where Tsunoda feels he needs to improve further is his physical conditioning, and to that end he will not be indulging himself too much during the off-season.
"First, I'll go back to Japan and recharge myself," he said. "Since February I didn't go back to Japan. I've really missed Japanese food, so I have to recharge first that one.
"But at the same time, of course, I need to improve myself – especially [on the] fitness side. So of course I'll keep pushing on those things to improve myself, and also have a good start in 2022 at the first race in Bahrain.
"That's pretty much how I'll do the off-season. I won't be, like, fully rested or drinking beer or whatever. It will be a tough off-season, but to have a good start I need those things."
Tsunoda admits to being a lazy b*stard
Yuki Tsunoda revealed that his move to Italy helped him combat his laziness.