Yuki Tsunoda revels in attending 'magic' Sebastian Vettel tribute dinner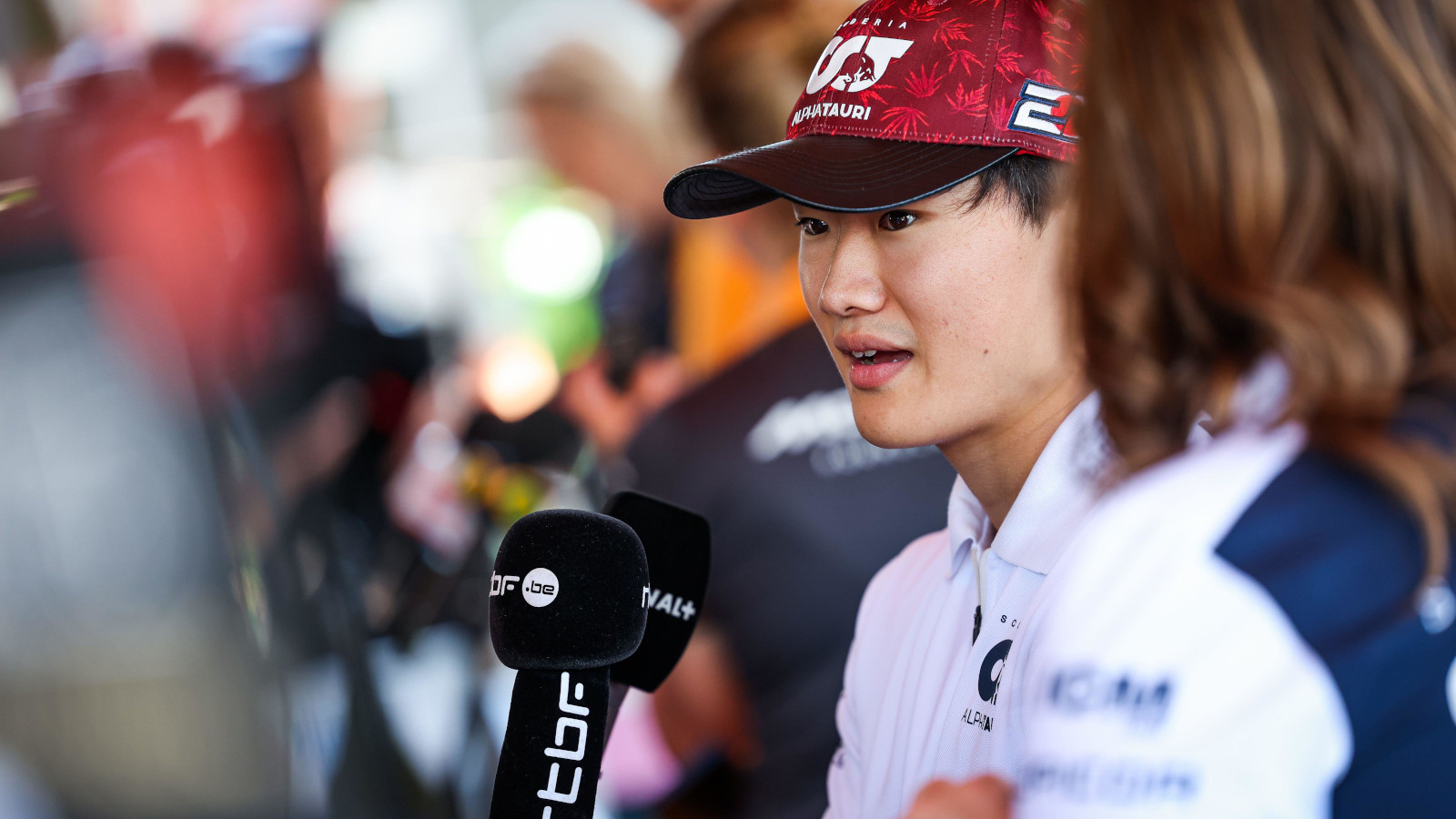 Yuki Tsunoda said the experience of going out for dinner with the full grid in honour of Sebastian Vettel was a "magic" one, and he was able to bond with his fellow drivers in a way he had not been able to before.
Lewis Hamilton organised a meal in honour of the retiring four-time World Champion on Thursday night, which was attended by all 20 drivers on the grid.
Many of them posted photos from the night on their social media pages, with Vettel very much the man of the hour as he calls time on his illustrious career.
Tsunoda, who is well-known for being something of a foodie in the paddock, also enjoyed the opportunity to spend time with his fellow Formula 1 drivers in a more relaxed setting, and hailed the impact the outgoing Aston Martin driver has had on the sport.
Speaking to media including PlanetF1 after free practice in Abu Dhabi, he spoke highly of his experience on Thursday night.
"It was really nice for me, obviously the first time for me," the AlphaTauri driver said.
"I would say definitely a special dinner which I never had, also really fun, able to understand each person more deeply and it was a magic dinner.
"It's definitely sad that Seb won't be on the grid next year. He's definitely passionate and you know, definitely packed into Formula 1 a lot.
"So definitely I'll miss him, but it was a really nice dinner and hopefully he will enjoy the rest of the two days."
On track, Tsunoda and AlphaTauri team-mate Pierre Gasly need to score at least three points in their aim to overhaul Haas for eighth in this year's Constructors' Championship.
With Gasly leaving the team at the end of the season, he also wants to go out on a high but, on the evidence of the speed shown in Friday practice, he admitted it might take a "miracle" for the team to be in contention in qualifying.
"It's been a very tough day but we're still gonna make changes and we'll keep giving our best tomorrow, but for sure it hasn't been a good day for us and I hope we can change it for tomorrow.
"We'll have our fingers crossed for a miracle. I mean, for sure. we were very far off pace even from just the Q2 [places] and then the top 10 was really quite impressive.
"So yeah, we have a lot of work ahead of us but you know, we'll try. Everything can happen, last one of the of the season and we'll push to the chequered flag."
Additional reporting by Thomas Maher
Read more: 'Daniel Ricciardo has a good chance of replacing Sergio Perez at Red Bull'