Tsunoda: Mercedes 'must be p***ed off' with me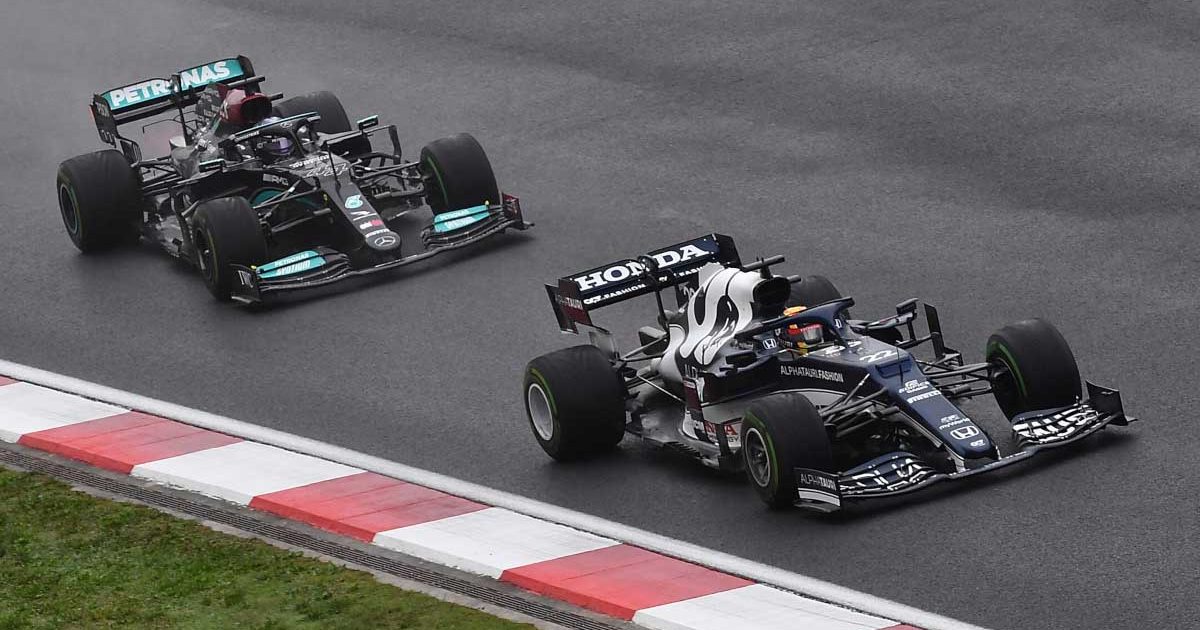 Yuki Tsunoda suspects Mercedes must be "p*ssed off" with him after racing ahead of both their cars at the last two grands prix.
In Turkey, the AlphaTauri driver was one of those who started ahead of Lewis Hamilton when the seven-time World Champion was forced to serve an engine penalty and start 11th on the grid.
Some staunch defensive driving from Tsunoda on a slippery surface provided Hamilton with one of his more difficult battles in that race as he worked his way up through the field.
Then in the United States Grand Prix, the Japanese driver lined up 10th on soft tyres, which meant a different strategy to the vast majority of his rivals, and he managed to jump Valtteri Bottas, who had also been given an engine penalty, in the early stages.
Not only that, but Tsunoda was able to hold off the Finn for a few laps to show his race craft is developing in his first season of Formula 1.
"Mercedes must be p*ssed off," said Tsunoda, who is firmly in the camp of Red Bull, the title-holders' rivals for the World Championship, competing for their 'sister' team.
"I don't want to let through any drivers easily. I just did the right thing, the normal thing. I was using the tyres, but in the end I enjoyed the battles."
bringing home the bacon in Texas 🤠 @yukitsunoda07 debriefs his #usgp 🇺🇸 👇 pic.twitter.com/GfQILgSAWq

— Scuderia AlphaTauri (@AlphaTauriF1) October 24, 2021
AlphaTauri technical director Jody Egginton is also pleased with Tsunoda's recent form as the 21-year-old scored his first points since the summer break in Austin, finishing ninth on a day when his team-mate Pierre Gasly had to retire after only 15 laps.
"With Yuki, we've been making some good progress lately with the car," said Egginton, quoted by The Race, also explaining why Tsunoda had qualified on the soft tyres.
"He's getting his confidence back a bit and it's important to try and get him as far up the grid as we can and give him the confidence.
"If we'd have gone to the medium tyre he might have qualified outside of the top 10. He would have had a free tyre choice, that's fair enough, but we thought 'let's try and get him in the top 10'.
"We knew Pierre would be up there as well, so the view was we'd have Pierre on the mediums, let's give it a go with Yuki and get him up there.
"Had he qualified down in 15th or 16th, it makes it far more difficult.
"It was a risk. It would have been a challenge to get him through on the mediums in Q2. So it was either settle for 11th or 12th or put on the option (softs) and get him into the top 10."
Tsunoda back in the points for AlphaTauri
Pierre Gasly was forced to retire, but Yuki Tsunoda brought home points for AlphaTauri for the first time in six races.