Yuki Tsunoda admits he still feels he is not getting the most out of his AlphaTauri as he finds the right balance to get all he can from the car.
The Japanese rookie says he is still trying to find the exact limit of the car, having gone beyond it when spinning at Imola and hitting the wall in Monaco, where he admitted he lost confidence, so he is trying to adapt to get the right mix from his driving.
While he says it is easy to get most of the way to the limit, he is still trying to tread the line between extracting the maximum capabilities of his car and spinning off.
"I think for me, I'm not feeling like fully controlling a car still," Tsunoda admitted on Formula 1's Beyond the Grid podcast.
"But up to like, for example, 80% or 70%, it was not too difficult. Just like you have more downforce, you can just have more confidence to go out and send it in the car.
"With Formula 2, we have a heavier car, more unstable on entry especially so you can feel the car more. In Formula 1, if you go above the limit, you just have a snap and go into the barrier.
"So until you find the limit it's not too difficult, but it's hard to find the 99 or 100% limit without any, for example, crash or spin."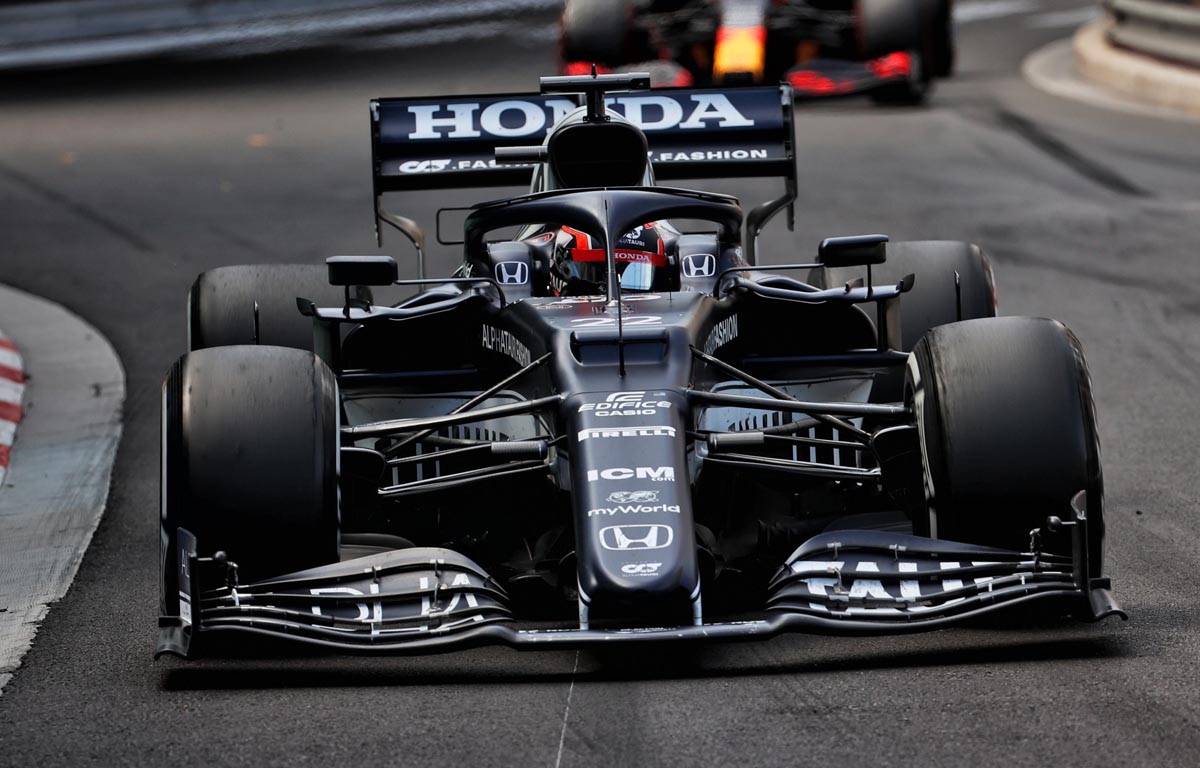 Check out all the latest AlphaTauri merchandise via the official Formula 1 store
Tsunoda also spoke about the different management approaches taken between AlphaTauri team principal Franz Tost and Red Bull advisor Helmut Marko, with the rookie saying the pair are almost polar opposites in their style.
Tost takes a more relaxed view of things – trying to maintain calm after Tsunoda's troubles at Imola, where he spun out in qualifying and had his recovery drive in the race halted by another spin into the gravel.
"He doesn't force me to do things like this or like that, he just gives me advice," Tsunoda said of his team principal. "Even after Imola, he just laughed at me. Not in a bad way, but 's*** happens'.
"He didn't say 'what have you been doing?' or [pointing out] mistakes. Even after Barcelona, when on radio I said the really bad thing [implying Gasly had a different car to him], he's there saying you don't have to worry about the radio, it's almost nothing so you just focus on driving.
"He's very kind but he's also strict, in a good way… [Tost] knows how to make a driver prepare good. When he's managing a driver, he's not just a team boss but it's also how he manages your mentality, so he I think he's a really good team boss.
"For me, he's not just a team boss but like a kind of partner."
Marko, meanwhile, has always drawn headlines for his brutal honesty when assessing his drivers. But while Tsunoda accepts the two are very different and Marko can be "scary", he says it is to help better himself.
"He's like the opposite compared to Franz," Tsunoda stated. "Especially like in Monaco, I completely agree with that. He told me not to crash in free practice 1 and 2 and I did, so he was not happy about that of course.
"He pushes hard for drivers, I think. He was always like that, especially when I was having a really difficult season in Formula 2. He was pushing, even like now.
"For example, if I was pushing to the point where I needed to get to fourth position in the drivers' championship [in F2]. In the beginning of the year it was almost impossible, I was nowhere, like P12 or P13, and he was not happy.
"He is a bit scary but sometimes we talk about not just racing, just about other things."
Follow us on Twitter @Planet_F1, like our Facebook page and join us on Instagram!