Tsunoda trying to eliminate 'out of control' rants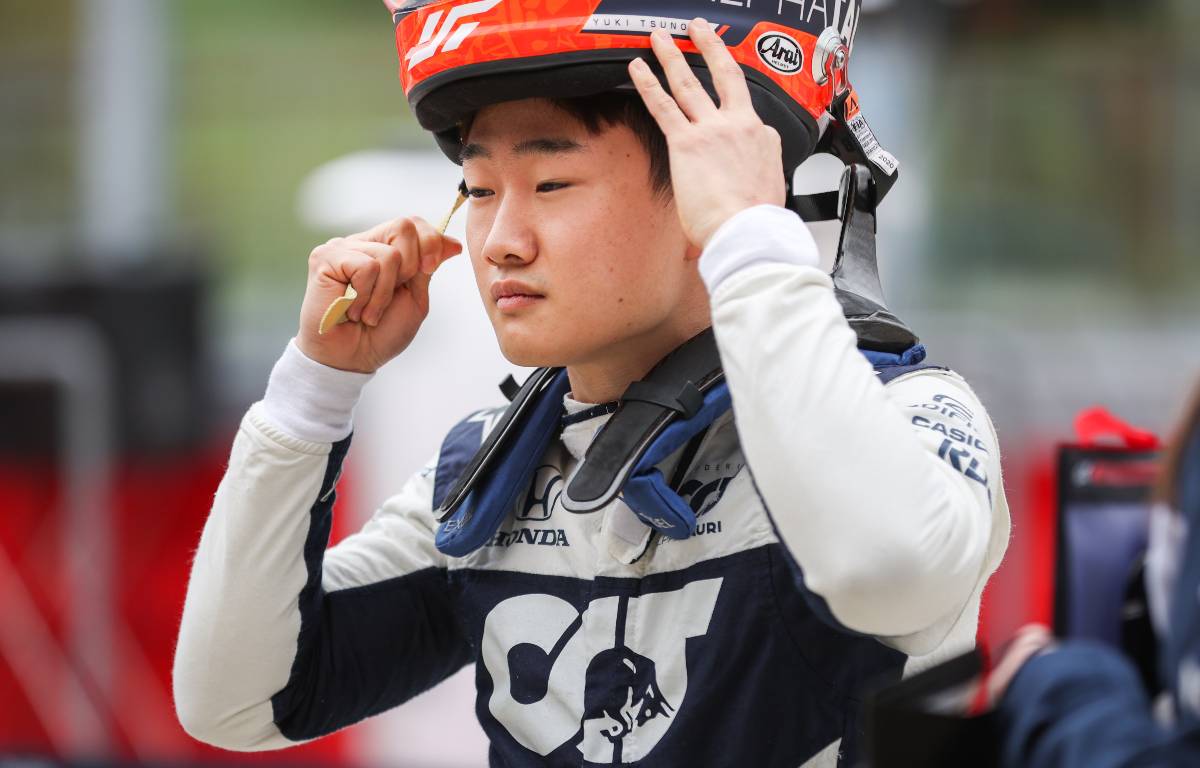 Yuki Tsunoda says that a lack of self-control over the team radio is a weakness of his and one that he's trying to cut out.
Five rounds into his rookie season in Formula 1, Tsunoda's radio rants have arguably been spoken about more than his actual driving.
In FP3 at Imola, he rather angrily complained about Sergio Perez blocking him – bleeps were required – before stating that the track was a "f***ing traffic paradise."
He then failed to make it out of Q1 in qualifying for the Spanish Grand Prix and hit out with a "I can't f***ing believe this car" as he made his way back to the pits.
While his choice of words may prove rather entertaining for spectators, he feels that it's a habit that he has to cut out going forward.
"Controlling myself is now the main topic for me now, 100%, and especially in Barcelona I was fully out of control," he told Beyond the Grid.
"I don't know why but I just pressed the radio. I didn't have to, but I just pressed the radio. I don't know why but I had to shout at them. This is definitely now my weak point and I have to now really improve on these radio communications.
"And from there it was getting better for radio things and I think it could be [even] better."
📻 "Traffic paradise"

You heard it here first 😃#ImolaGP 🇮🇹 #F1 pic.twitter.com/MBI5mSdBvb

— Formula 1 (@F1) April 17, 2021
Check out all the latest AlphaTauri merchandise via the official Formula 1 store
The AlphaTauri man says that it's people getting in his way while he's on a flying lap in particular that grinds his gears and causes him to fill up the swear jar, and he thinks that's the case for other drivers too.
"I don't know why I get too heated up in the [cockpit]," he said.
"I really like to do the lap by myself naturally, even like I don't want to have something disturb in my push lap, especially if I'm having quite a good lap.
"I think most of the drivers have the same thing."

He hasn't enjoyed the best of the results so far this season, only scoring points in his first race, and feels that being calm and composed on the radio could help improve his fortunes.
"I think radio communication is the most important thing for Formula 1 especially," he added.
"There's no point to shout on the radio if you want advice from them, say 'what's the issue now and what's the limitation of the car now?' Really calm, and they are going to support us."
Follow us on Twitter @Planet_F1 and like our Facebook page.