Tsunoda hopes 'gearbox, not engine' caused DNF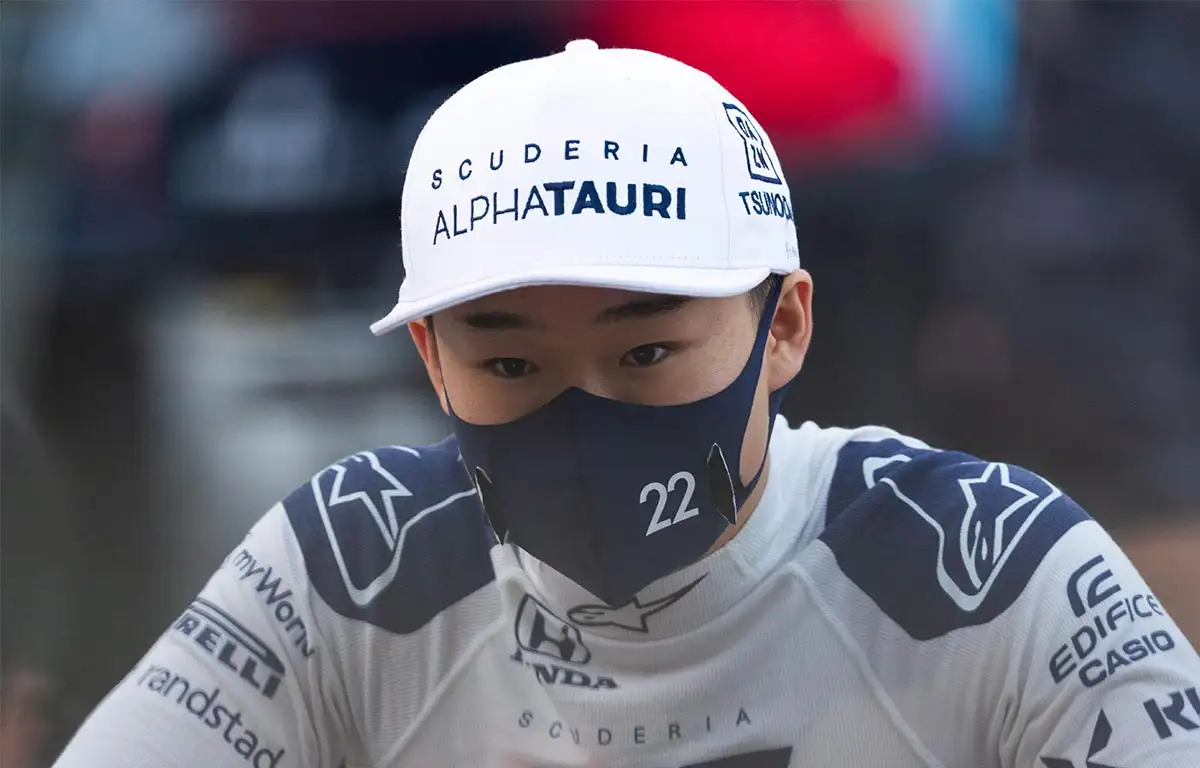 Yuki Tsunoda's early retirement from the Spanish Grand Prix ended a week in which the AlphaTauri rookie had been "really frustrated".
The initial promise of the Japanese driver's F1 debut in Bahrain has evaporated and his following three races have gone from bad to worse.
Ninth on his bow after a series of overtakes on former World Champions now plying their trade in the midfield, Tsunoda then crashed out of qualifying at Imola and finished a nondescript 15th in Portugal.
At Barcelona, he made another Q1 exit after running wide and subsequently apologised to the team for an emotional outburst during an interview in which he was critical of his car.
In the race, Tsunoda, who will turn 21 on Tuesday, stopped at the outside of Turn 10 on lap eight and could not get the AlphaTauri going again, bringing out the Safety Car.
As the only driver to retire from the race, it was a sad end to a difficult weekend for Tsunoda, who knows he needs to "reset" and bounce back quickly at the Monaco Grand Prix.
Explaining his issue in the race, Tsunoda told reporters: "Initially I got a massive rear lock and at the same time it said false neutral – I think it was something in the gearbox, not the engine, hopefully.
"Just no gears and I restarted it again thoroughly but it didn't work, anything. I think we have to really investigate what happened there.
"I was really frustrated this week from free practice. Yesterday was probably my fault. But today was completely out of my control, so I have to survive all these moments, refocus on my job. I have to reset and focus on Monaco."
a tough weekend for @yukitsunoda07, time to reset and hit the ground running in Monaco ✌️

full driver quotes📲 https://t.co/FTeIviW7RH pic.twitter.com/OZZibuRX4Q

— Scuderia AlphaTauri (@AlphaTauriF1) May 9, 2021
Check out all the latest AlphaTauri merchandise via the official Formula 1 store
Quoted on the AlphaTauri website, he added: "I'm obviously disappointed to not have finished the race as I think my pace at the start was quite good.
"I just need to look forward to the next race in Monaco now. It will be my first time racing there and I'm excited to drive such an iconic circuit."
In his earlier apology, Tsunoda had said: "I didn't mean to criticise the team who have done a great job all weekend. I was just frustrated with my performance."
Before those words of contrition, Jenson Button had urged Tsunoda to keep his emotions in check, saying: "I think he has to control his anger a little bit.
"Teams don't like it when you talk out like that. He needs to control that if he wants to stay in this sport.
"You can't speak about the car or team like that. He's got to get back, see what his team-mate is doing differently and discuss it with the team, not in public."
Follow us on Twitter @Planet_F1 and like our Facebook page