Yuki Tsunoda concedes he 'really needs to stop accumulating penalty points'
Having scrubbed off his reprimands at Monza, Yuki Tsunoda says while he tries do as "few stupid actions as possible", he does learn from them.
Tsunoda went into the Italian Grand Prix with a 10-place grid penalty hanging over his head, the AlphaTauri driver hit with that after being given his fifth reprimand of the season having driven on the track with his seatbelts loosened at Zandvoort.
But as he marked that moment, his reprimand tally erased with his penalty, he racked up more penalty points for ignoring yellow flags in FP2.
His team boss Franz Tost was not impressed, saying: "He has just to get under control his emotions and he must be more disciplined because to ignore a yellow flag in FP2 is not clever."
Tsunoda was given two penalties and an additional three-place grid penalty, his penalty points tally up to eight with two of those expiring on November 14th.
Any driver that receives 12 penalty points in a 12-month cycle will be given a one-race ban.
Tsunoda is aware he needs to cut down on his "stupid" mistakes.
"At least I don't have to think about the reprimands that increasingly came after my name," Tsunoda told Motorsport.com. "It's over now.
"I can fight hard from now on, although I have eight penalty points.
"Of course I try to do as few stupid actions as possible but if I take an action and I crash, I learn from it.
"But a few times I did something unnecessary, like speeding at the yellow flag. I really need to stop accumulating penalty points."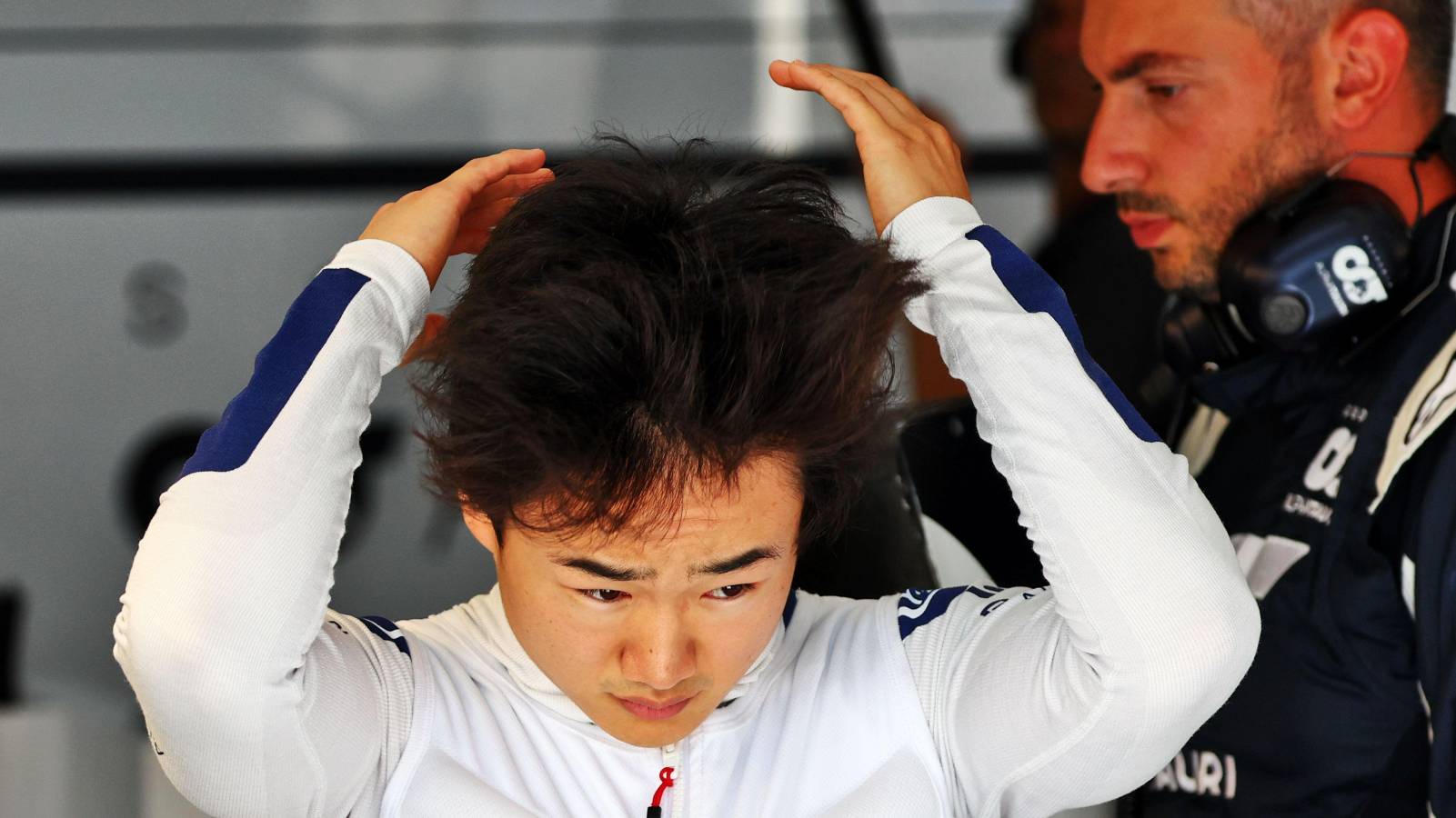 The Japanese driver reiterated his argument from Friday that it was a "misunderstanding" that led to him ignoring the flags.
"There was a misunderstanding between me and my engineer. I got a radio message I misunderstood," he said.
"Normally I lower my speed myself, and I had never been given a penalty for speeding at yellow flags. Now there was a misunderstanding, that's why I didn't slow down."
But he admits: "It is and remains my responsibility. I have to slow down, especially at yellow flags for safety. I learned from it."
Tsunoda has more penalty points than any other driver on the grid, eight, with his team-mate Pierre Gasly next in line on seven.
Yet to be convinced by Yuki Tsunoda
It is perhaps an unfair statement to make given this year's AT03 is struggling to get the results even in the hands of last year's star driver, Gasly, but Tsunoda has yet to really impress.
Last season, the Japanese driver scored on his debut and was talked up by just about everyone with Ross Brawn declaring him to be F1's "best rookie" ever while Helmut Marko spoke of a future World Champion.
He went on to score 32 points, less than a third of Gasly's tally, but he was a driver learning his trade – and crashing a fair amount in the process.
Fast forward a year and it is fair to say he will be hard-pressed to match last year's 32 points having scored just 11 with six races remaining. Gasly has an even more difficult task, 22 to his 110.
It is the AT03, the car struggling with grip, balance, speed and, according to Tsunoda, "f***king" everything.
He himself has admitted most of it is on Gasly's shoulders to fix the problems, as the Frenchman "always gives good quality feedback even when the team is struggling", with Marko often critical of the Japanese driver's own efforts – "engineer can't do anything with feedback like 'bloody f***ing car'".
With Tsunoda potentially becoming team leader next season if Gasly moves to Alpine, AlphaTauri must be worried. Upside for them, it doesn't look as if Gasly will be on the move after all…
Read more: F1 penalty points: Which driver is closest to a race ban?