Exclusive: Yuki Tsunoda reveals Helmut Marko talks as he fights for F1 future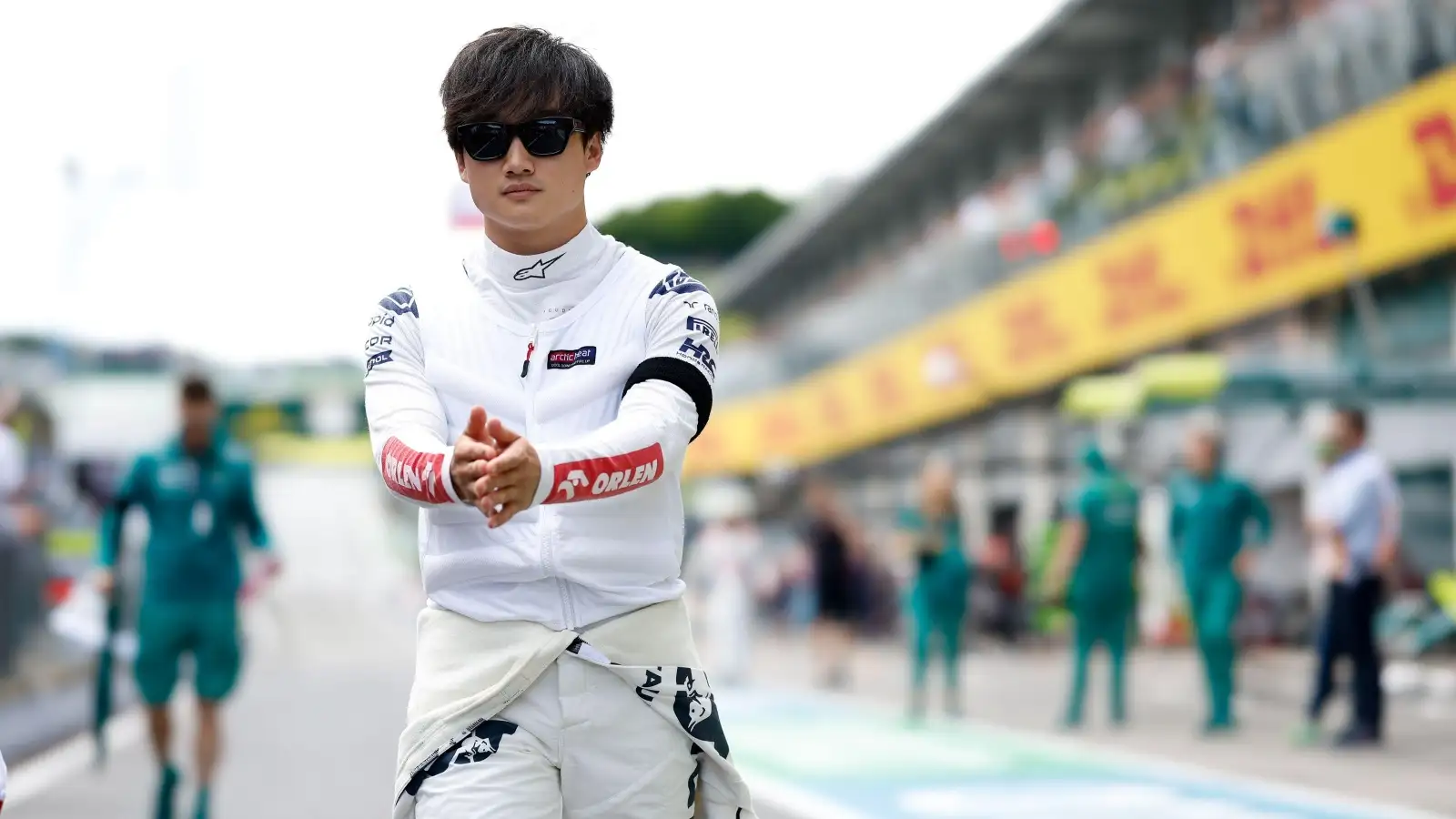 Yuki Tsunoda has hinted an extension to his AlphaTauri deal may be on the cards with a key figure happy with his performance.
Tsunoda has been with the Red Bull outfit for two-and-a-half years now but his current deal is set to expire at the end of 2023.
Since signing his last deal in September 2022, Tsunoda appears to have massively improved as a driver, regularly outperforming his team-mate Nyck de Vries and so far being the sole point-scorer for AlphaTauri heading into the British Grand Prix.
Yuki Tsunoda reveals Red Bull satisfied with performances
There have even been suggestions that the 23-year-old could be a future candidate for the Red Bull seat alongside Max Verstappen so it would seem obvious that an extension to his deal is on the way.
Speaking exclusively to PlanetF1.com, Tsunoda confirmed he has had the initial conversation with the Red Bull leadership and that Helmut Marko was "happy" with his performance.
"I was speaking a little bit with Helmut and he's happy with my performance which is the most important thing," Tsunoda said.
"So let's see how the contract goes."
Although he finished P19 last time out in Austria, Tsunoda has been a regular points challenger this season, finishing P11 on three occasions.
He insists though he is not letting any contract talk distract from the job on hand.
"I didn't get distracted by those things. I just still focus on what I have to do in the race.
"I'm focusing more on the way I have to improve which in my opinion is the radio.
"But what I've heard from Helmut is positive so I will just keep doing it like this."
The future is less certain for his team-mate Nyck de Vries who is facing persistent questions about his F1 career after a lacklustre start.
PlanetF1.com recommends
Conclusions from the F1 2024 calendar: Cash is king as teams reach possible boiling point
FIA president weighs in on Lewis Hamilton's suggestion to curb Red Bull's advantage
Tsunoda said he has not spoken to the Dutchman about his situation but believed he was doing better than was being perceived.
"He understood quite quickly what the car wants to make it faster, what setup it needs and then how he gave the feedback to the team is quite incredible.
"I think from the outside it looks like he's struggling but I don't think he's struggling as much. Probably he just needs a bit of time.
"I don't have to teach [him] anyway because he has had experience, he's won multiple championships in the past. So I don't think he needs my advice because in the end, we know what we have to do and each driver has their own way to improve themselves."
Read next: Red Bull urged to sign junior driver instead of Daniel Ricciardo