Tsunoda welcomes the arrival of new home simulator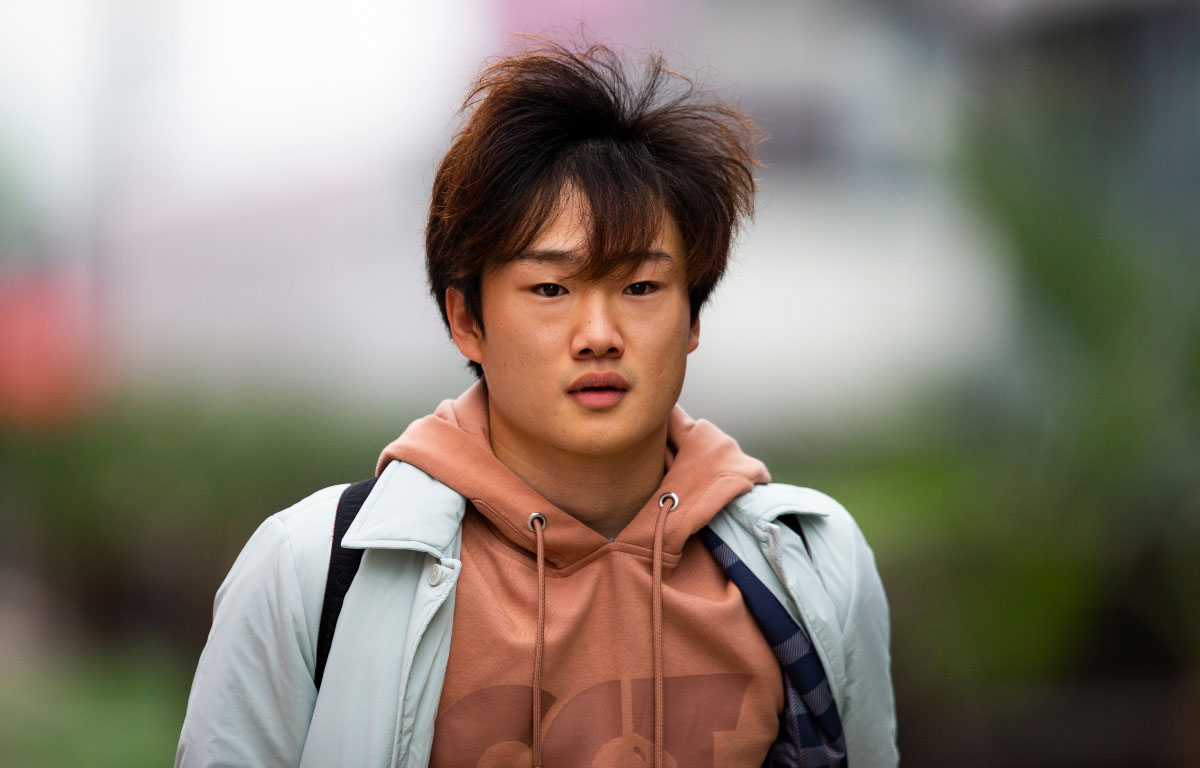 Yuki Tsunoda has revealed he's had a simulator installed at his home to try and improve his fortunes, and he's been getting plenty of use out of it.
Tsunoda's troubles on his debut season in Formula 1 have been well-documented, having been largely outshone by Pierre Gasly on the other side of the garage.
His contract with AlphaTauri has been renewed for 2022, but team principal Franz Tost said recently that he needs to follow the example set by Max Verstappen if Tsunoda is to fulfil the potential he has shown in the junior categories, by not trying to over-drive in every session.
The Japanese youngster has taken steps this season to try and get himself on a more even footing within AlphaTauri, such as moving from the UK to be closer to the team's Faenza base in Italy, and now he's got a home simulator in place to aid his fortunes heading into the remainder of the season.
Check out all the latest AlphaTauri merchandise via the official Formula 1 store
"I've been doing a lot of laps," Tsunoda said. "Of course, it's not quite the same as being in the full-scale sim at Red Bull, which is not like the real thing, but it is the most realistic one I have ever used.
"The main benefit of the sim is learning about the track and sharpening up my driving. I can also review something that happened in the previous race or I can practice some particular piece of driving.
"Having the simulator at home now is useful and I can also discuss what I am doing on it with my engineer and simulate a race weekend from FP1 to qualifying, based on plans made by the engineer for me to use, so we can work on it together."
It's another track on the calendar on which he has not raced before, but Tsunoda said he is hoping to get himself back on track in Turkey by adding raw speed along with the consistency he feels he has shown of late.
"The last five races I was pretty consistent, but the performance and pace was not so good, so this weekend I think I will try and dial it up a little bit more to be more competitive," Tsunoda said.
"Assuming it is dry, this looks like being a physically demanding track with corners like Turn 8. So, it will be tough, but I am looking forward to it."

PlanetF1 verdict
Yuki Tsunoda takes a step in the right direction
Yuki Tsunoda takes a step forward with having a sim rig at his house to help improve his driving at AlphaTauri.