Tsunoda turned 'worst weekend' into best result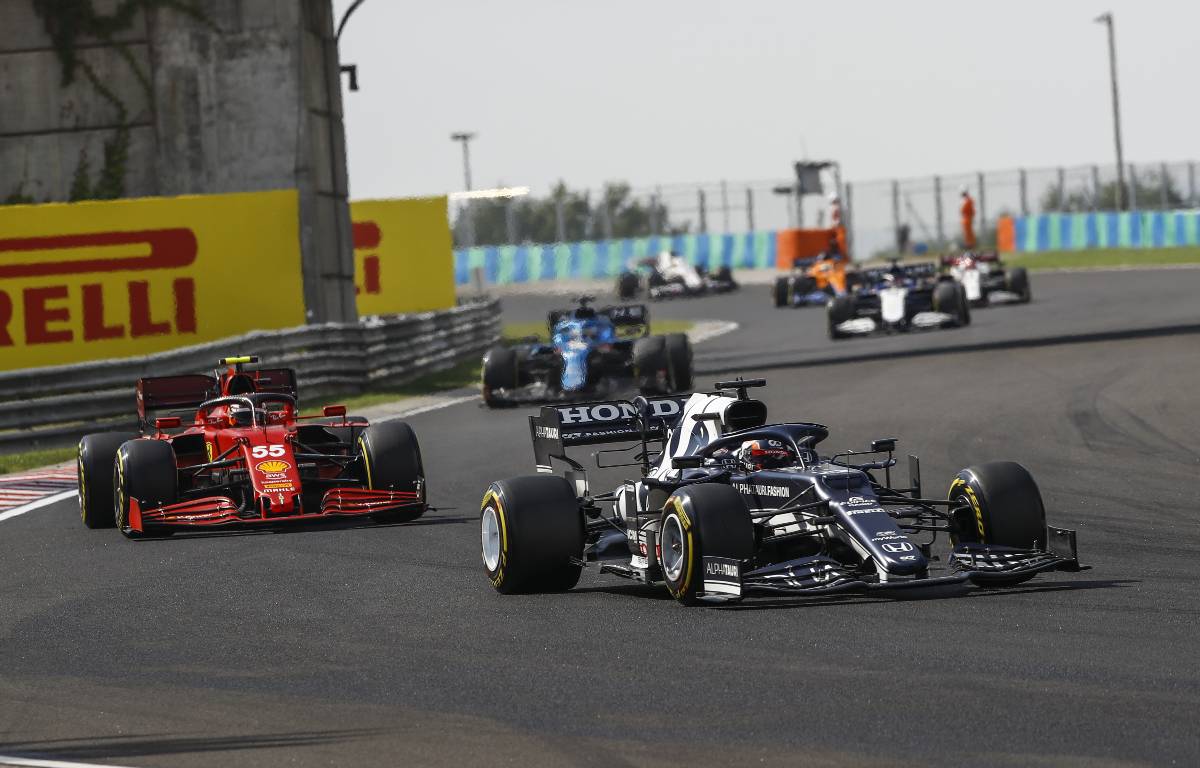 Yuki Tsunoda turned his "worst weekend of the season" into his best Formula 1 result so far at the Hungarian Grand Prix.
The Japanese rookie has been enduring a tough first year with AlphaTauri, but at least now he has scored points in four of the last six races.
There was one of his all-too-frequent brushes with the wall for Tsunoda in FP1 at the Hungaroring and he had another disappointing qualifying session, failing to reach Q2 and starting 16th on the grid.
But when chaos ensues, as it did at the first corner of the race on a rain-dampened circuit, there are always winners and losers – and Tsunoda was very much in the first category.
He avoided the carnage and leapt up the field before going on to finish P7 – which could end up being a net sixth, his outright best result in F1, if Sebastian Vettel's disqualification is upheld, pending an appeal from the Aston Martin team regarding a fuel infringement.
"For me, it was the worst race week this year until the race," Tsunoda told reporters afterwards.
"I have to really analyse and try to work hard what was the issue and I will be back at Spa."
putting in a super consistent effort first half 👏

the only team to score points in every race so far this season! 👊 pic.twitter.com/EqrPlCiw6b

— Scuderia AlphaTauri (@AlphaTauriF1) August 3, 2021
Check out all the latest AlphaTauri merchandise via the official Formula 1 store
But the AlphaTauri driver can take plenty of comfort from how he avoided the trouble at the start of the race.
"There was a big collision at Turn 1 on the first lap and I was able to jump into P5," said the 21-year-old.
"After that, the pace was okay. The whole week I struggled with car balance and in the race, especially from the middle to the end, I was struggling a lot. We have to really solve this problem.
"But at the end we got P6 and P7 (before Vettel's disqualification) and from P16 I should be happy. If it's a normal race, I don't know if I can take points or not."
One place ahead of Tsunoda was his team-mate, Pierre Gasly, who was an innocent victim of the melee at the first corner where he avoided contact but had to run very wide to avoid the stricken Red Bull cars, dropping to the back of the field as a result.
"I started P5, which was probably the best we could have hoped for, almost got taken out at Turn 1, then we restarted last and finished P6 with the fastest lap," said Gasly.
"A lot of fuel management for whatever reason, so we were never pushing. A lot of positives, but obviously we lost a lot of points in the championship which wasn't great but out of our control."