Yuki Tsunoda thinks Zandvoort conspiracy theorists need their heads examining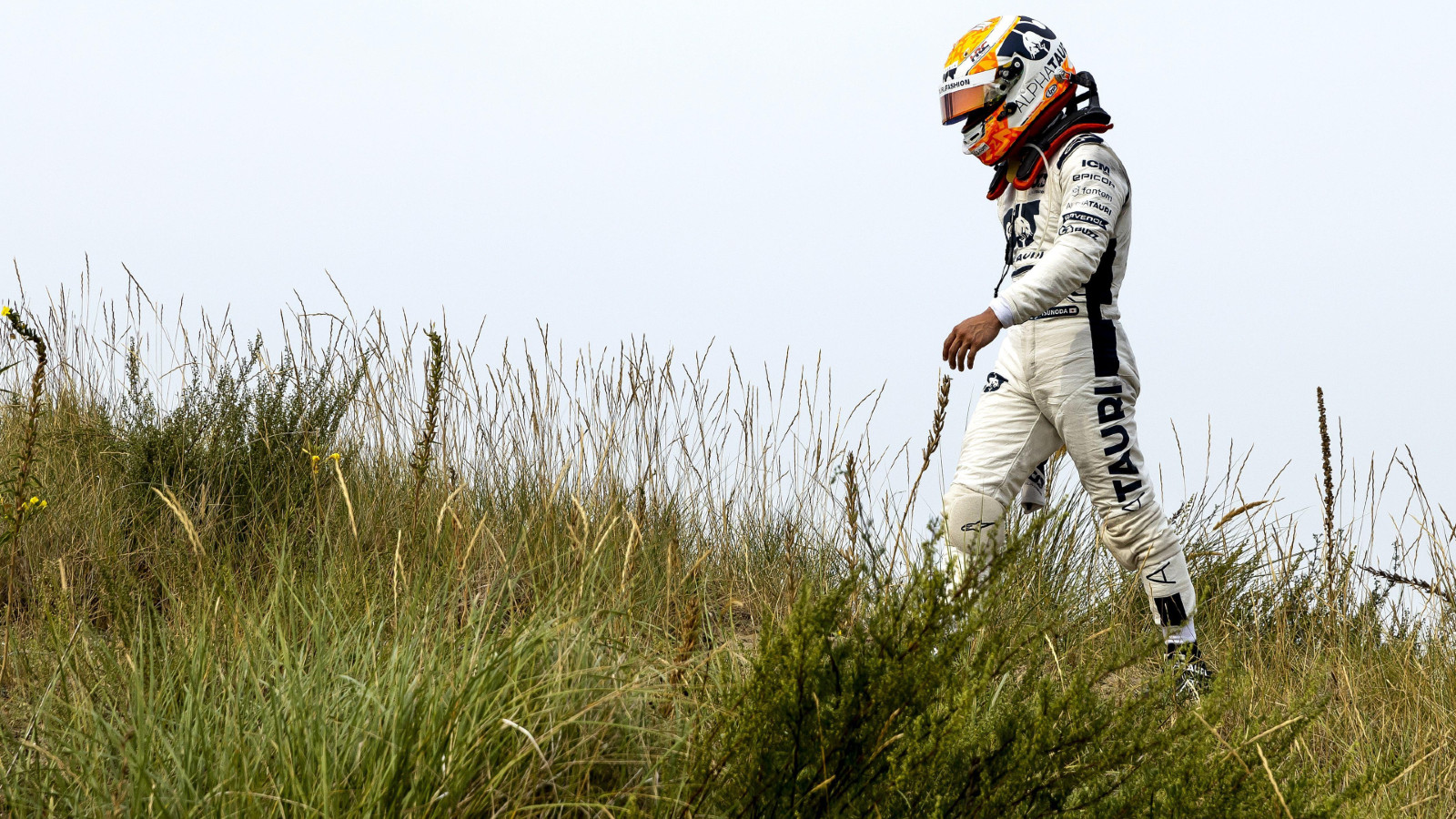 Yuki Tsunoda has voiced his discontent about conspiracy theorists about his retirement from the Dutch Grand Prix, in no uncertain terms.
The AlphaTauri driver ran into trouble midway through the race when he pulled over thinking he had a wheel improperly fitted, but was told otherwise and he crawled back around the circuit back into the pits.
Having then been sent back out, the team identified a separate issue which caused his retirement from the race, the team and FIA later confirming that a differential problem ruled him out of contention.
Given the timing of his retirement bringing out the Virtual Safety Car, this enabled Red Bull's Max Verstappen to have a 'cheap' stop and put himself ahead of both Mercedes drivers on the road at Zandvoort at that point.

But given the ties between the two teams, this led a minority of social media users to start theorising that Tsunoda's retirement came at a deliberate advantage to their senior team, sending him back out on track with a damaged car to bring the yellow flags out – a claim AlphaTauri strenuously denied, and Verstappen added his own criticism of anyone who thought this was the case.
Tusnoda also voiced his indignation surrounding the issue, thinking that anyone who cried foul play should be examined.
"First I don't want to know. I don't care," Tsunoda told reporters at Monza, quoted by ESPN.
"I want to ask how your brain is created, what you brain looks like, scan the MRI and see what's wrong.
"It's funny how they create a story. Red Bull Racing and AlphaTauri are completely different teams. We are in Italy, they are in the UK. We compete in [a] completely different field."
AlphaTauri released a damning statement on the comments and abuse towards Red Bull's chief strategist, Hannah Schmitz, and reiterated the competitive independence between the two Red Bull-owned teams.
An FIA investigation found that it was a differential problem that caused the Japanese driver's exit from the race, with Tsunoda's punishment being a reprimand for loosening his safety belts after pulling over the first time.
He thinks there was no basis behind the claims, and did not give any thought to how Red Bull were performing at the time.
"It's funny that fans are really excited to always create a story," Tsunoda continued. It's just a super simple fact that there was an issue in the car and we've confirmed it was a differential issue.
"To be honest, a crazy, crazy story. I was also running in a good opportunity to score points so there's not any reason to help Max, you know?
"I don't know Max was driving in P1 or P2. I don't care about Red Bull Racing because I'm just focusing on my job."