Brown 'would be surprised' if a team dominated 2022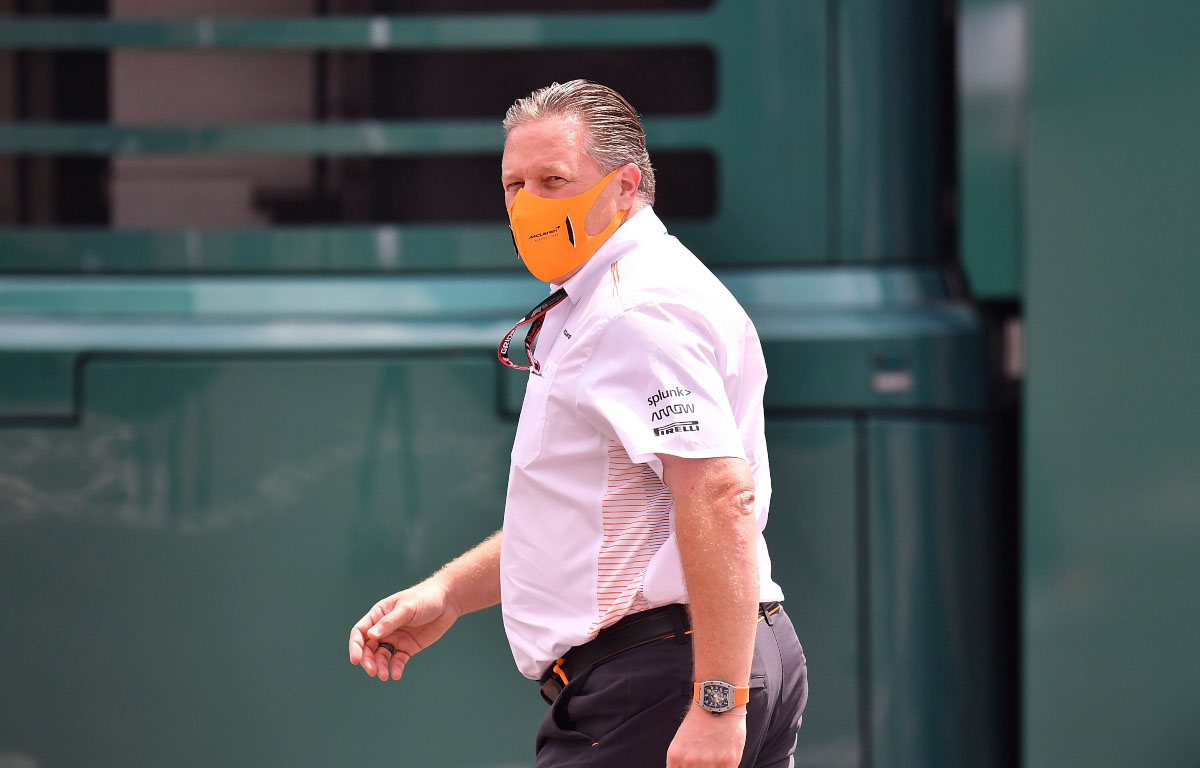 McLaren CEO Zak Brown thinks it would be surprising if one team stole a march on the rest of the field in 2022 and dominated the season.
The last two mass car regulation changes have seen teams break out and initially be far ahead of the field – with Brawn's double diffuser giving them an advantage and enabling Jenson Button to win six of the first seven races on his way to the title in 2009.
This continued when the cars changed again for the turbo hybrid era in 2014, with Mercedes setting the platform for their years of dominance with the stand-out car for several years in a row.
When you realise it's now been a DECADE since the 2012 campaign #f1 pic.twitter.com/HO1OMELsEV

— PlanetF1 (@Planet_F1) January 1, 2022
The next changes coming for 2022, however, have been designed with the intention of allowing fewer parameters teams will be able to exploit, with FIA technical boss Nikolas Tombazis hoping the field will be closed up and covered by 1.5s per lap next season.
Ross Brawn emphasised Formula 1 will remain a meritocracy with design autonomy instead of being a 'spec' series such as IndyCar, and McLaren boss Brown thinks there will be "surprises" – but a dominant team should not be one of them.
"I would be very surprised if we see a boring season next year with the new cars," said Brown, quoted by Motorsport-Total.
"You'll see some winners, some losers and some surprises [but] I'd be surprised if there was dominance."
The 2021 title fight was contested between two teams and two drivers at the top of the field with a significant gap to the rest behind them.
Max Verstappen himself said he hopes to see a more open title fight next year with several drivers and teams involved, and Brown echoed that sentiment.
Four drivers had a chance of winning the World Championship in the 2010 season finale and the McLaren boss hopes to see a repeat of that next time around.
"I hope next year we go to Abu Dhabi and there are still three or four cars fighting for the World Championship," said Brown. "That's the ultimate goal.
"I think last year was spectacular at the front and back of the grid. And I hope what we are seeing now, with the new car designs and the new aerodynamics package, is just a taste of things to come."
McLaren/Ferrari battle helped both teams
Lando Norris believes the McLaren/Ferrari battle helped both teams.