McLaren chose not 'to play the gardening leave card' with Andreas Seidl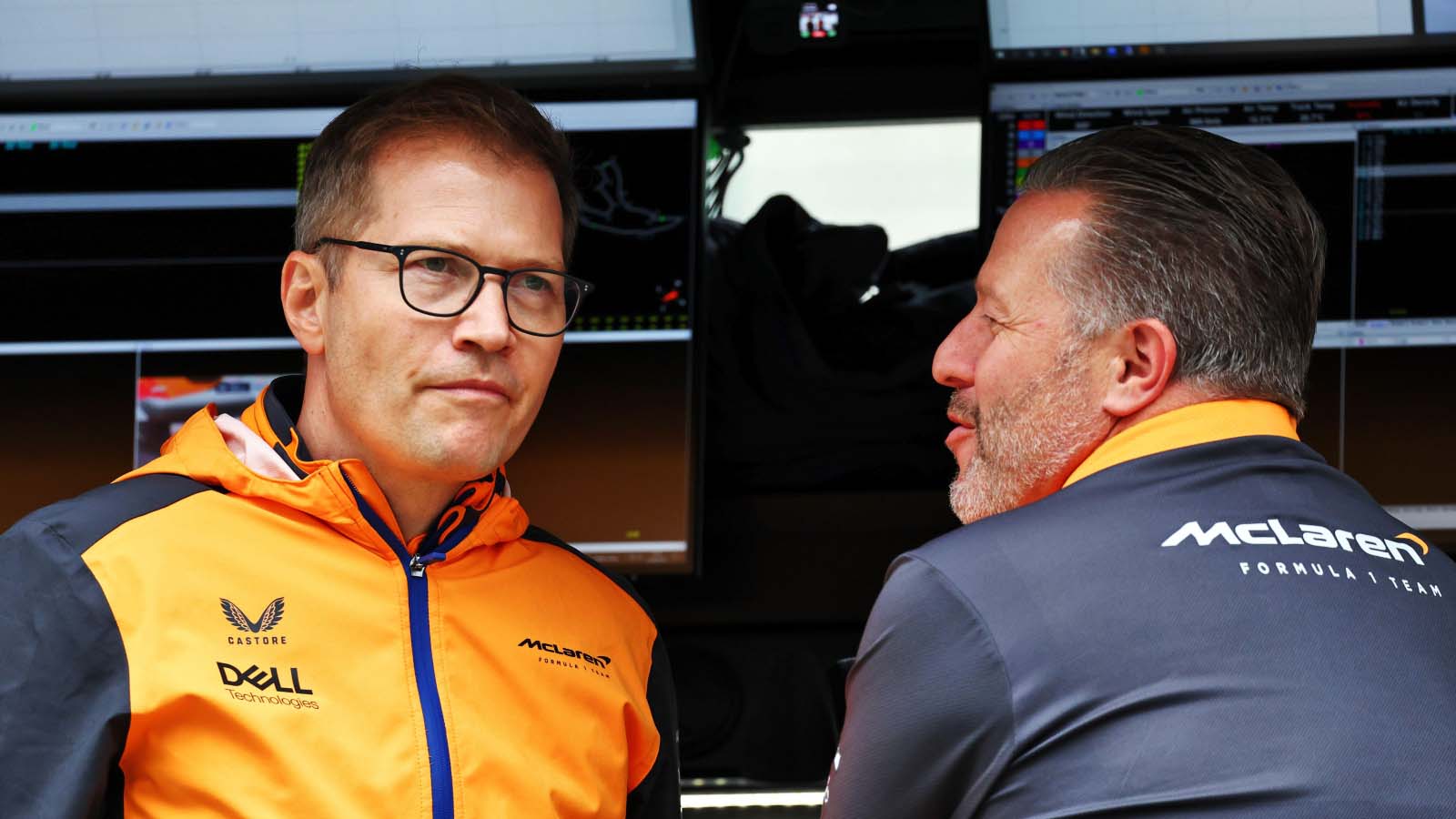 Zak Brown said he did not want to place Andreas Seidl on gardening leave as he did not want to sour the relationship between the team and their now former boss.
Seidl has been allowed to leave his contract three years early as he was granted permission to join Sauber ahead of their partnership with Audi, a team Seidl has a past with.
McLaren acted quickly, installing racing director Andrea Stella in Seidl's place, and Brown revealed Seidl was originally intending to leave at the end of his contract in 2025 but the timeline was moved up following Fred Vasseur's move to Ferrari.
Given Seidl's contract still had many years to run, McLaren were within their rights to put him on gardening leave, the practice of keeping an employee on the payroll but instructing them not to come to work until their notice period was up.
Some teams may have blocked the move of their team principal to another team but McLaren did not, instead thanking Seidl for his "transparency" during the discussions with Sauber/Audi.
Speaking to select media including PlanetF1.com, Brown revealed he did not take up the option of placing Seidl on gardening leave as he did not want to sour the relationship they had.
"We have a great relationship," Brown said. "I know a lot of teams play the gardening leave card, but I think we've demonstrated at McLaren, there are ways to dissolve relationships, whether that's with racing drivers or employees, where you can do things on very workable terms for everyone."
McLaren have done similar in the 2022 season as they negotiated Daniel Ricciardo's exit a year before his contract was due to expire.
Brown was also asked how big a blow it was to lose Seidl midway through their long-term project but the McLaren CEO said he had "no doubt" Stella would pick up the baton and carry the team forward.
"It's a big team with a tremendous amount of talent," the American said. "So I think with any team or business for that matter, it's about the collection of individuals and the ways of working so Andreas did a great job, but I have no doubt Andrea will pick up from today and carry us forward.
"I'm very happy with the racing team. I think we need to add some resources in certain areas, but I think we've got a strong racing team and that's what you want when opportunities present themselves.
"The fact that we're able to go into the organisation [for job vacancies] I think talks to the depth of the racing team."
Read more: How Ferrari's move for Fred Vasseur pushed McLaren into action