Zak Brown backs FIA clampdown against unapproved political statements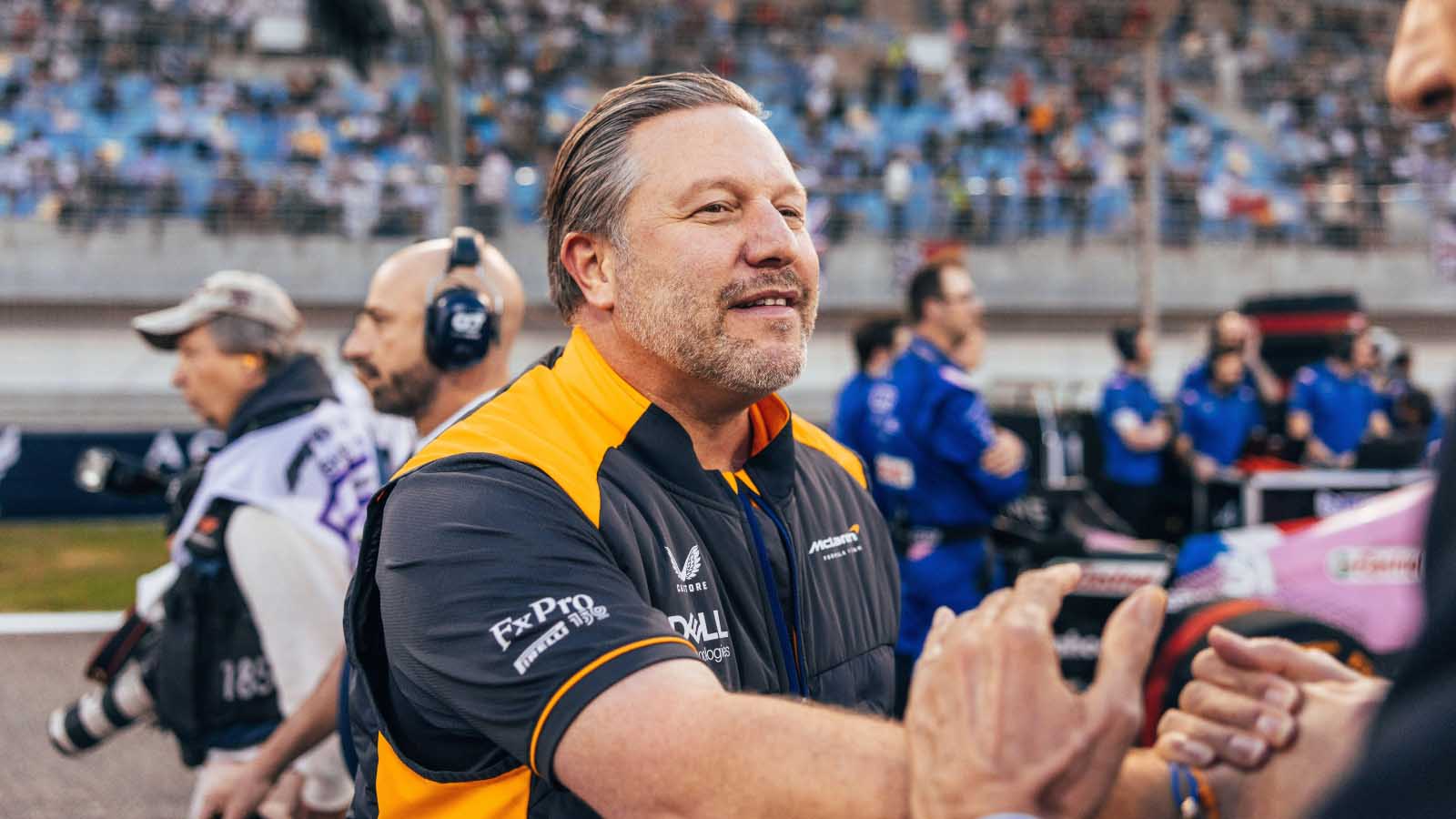 McLaren Racing CEO Zak Brown believes the FIA has done the right thing by putting restrictions on political statements in Formula 1.
The FIA recently announced that in a bid to maintain neutrality, anybody at an FIA-sanctioned event will now need approval from the governing body to speak out on matters of importance to them.
In recent years Lewis Hamilton and Sebastian Vettel have been the drivers most commonly using their platform for this purpose.
And Brown is in support of the FIA strengthening its control over these matters, explaining that sometimes the cause is good, and other times a distraction from what Formula 1 is supposed to be about.
"It's tricky, right? Because some of the topics are really good, some are controversial, some are polarising," he told ESPN.
"I think in general we want to be a sport that is doing good. We just need to find a balance there and not have every start of a race being a new political agenda for someone. I don't think that's healthy as it can detract from what everyone has tuned in to, which is they want to watch a grand prix.
"I'm glad the door is open for drivers and teams to talk to the FIA if there's an issue they want to discuss. It wasn't a 'you can't do it.' It was 'you can't do it without our permission.' So at least the door is open.
"Everyone is allowed freedom of speech. It did get out of control at times with so much messaging going on … does it detract from the focus of the sport?
"These drivers can do this stuff in their own time, so I think it is within Formula 1 and the FIA's right to say 'here's the code of conduct we expect for you to follow during a grand prix weekend. You're free to do whatever you want to do Monday through to Friday', so to speak, but obviously it's at a grand prix weekend the drivers have the most cameras on them.
"I'm not sure if something triggered it, I don't know if it's coming out of the World Cup and it being a big topic there.
"Politics is tricky by nature. What they're probably, at a macro level, trying to avoid is let's not have Formula 1 become a political hotbed for various topics. But it is damned if you do, damned if you don't, on some of these topics.
"I think that's what we're trying to avoid, let's not turn Formula 1 into a political sport. Let's just go racing and be respectful of where we're racing.
"There's not a one-size-fits-all in this world for political parties or political agendas, so I think there's a good way that every team, driver, can carry their values in a way that's noncontroversial.
"It's becoming a hot topic in all these sports. In NFL it was taking a knee, that started there. You've got the armbands in Qatar. I think those things can start to deviate away from sport, and that's where we need to find the right balance."
Brown's driver Lando Norris wants to use his voice more
With Vettel having retired from Formula 1 at the end of 2022, Norris, who drives for Brown's McLaren team, had said before the FIA's announcement that he was looking to use his voice more.
The topic which has been of highest importance to him is mental health, so it remains to be seen whether the FIA deem this to be something that can be permitted. Norris though has expressed an interesting in casting his net wider in regards to the issues he speaks about.
This is the fine line which the FIA must now walk. The vast majority of topics will always have those who agree with what the driver or person is saying, and those who do not.
The governing body must also determine the course of action should anyone go against their call for neutrality. The ban on wearing jewellery for example in Formula 1 was far from easy to enforce, Hamilton especially showing a rebellious side.
Read next: FIA issue response after political statement update to F1 regulations