McLaren could've kept Sainz, but wanted Ricciardo
Zak Brown has revealed that McLaren could have prevented Carlos Sainz from leaving, but didn't as the team wanted Daniel Ricciardo.
It was announced prior to the start of the 2020 season that Sainz would be leaving his current team to drive for Ferrari in 2021 and beyond, with Ricciardo replacing him.
Given that his contract with the British team expired at the end of this year, it was thought that there was little that could be done to prevent him from going.
However, CEO Brown sayst that wasn't the case, but that they allowed him to join the Italian team as they wanted Ricciardo.
"We had the ability to stop him (Sainz) from going to another team, but you know we have always wanted Dan Ricciardo," Brown said on the In the Fast Lane podcast.
"But it was one of those (times) where the stars aligned and Carlos had a desire to race for Ferrari, which is totally understandable. We obviously would have only allowed that if we felt we could get someone of Daniel's ability and someone that we wanted a couple of years ago.
"So we said why don't you go explore and we'll explore and if you get the opportunity and we can get a seven-time Grand Prix winner then that's going to work out well for all of us.
"I think we've got a great driver line-up and I think it's only going to be stronger with Daniel and Lando."
Get your hands on the official McLaren 2020 collection via the Formula 1 store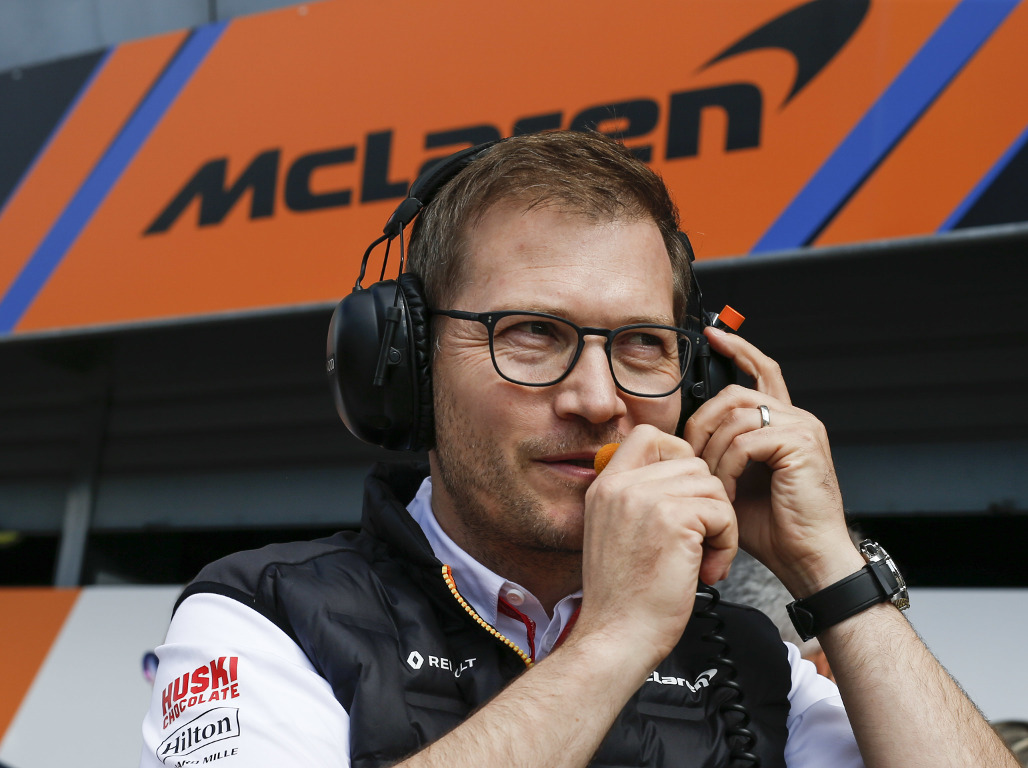 Prior to joining Renault for the 2019 season, Ricciardo held talks with McLaren before ultimately choosing to sign for the French team.
Brown says that the British team's improved form and the appointment of Andreas Seidl were the key reasons that the Aussie changed his mind two years on.
"A couple of years ago we were coming off a horrific season, one of our worst in McLaren history and really all I could do at that point was a promise or make claims to Daniel on what my intentions were," Brown added.
"But at that point, it's just words – 'I'm going to get a great team principal, I'm going to get a great technical director, we're going to get the resources we need' … it was a lot of promises.
"Understandably he went all sounds good, but you are coming off one of the worst seasons in McLaren's history and I think ultimately it didn't get him over the line for those reasons.
"A year later, we have a very strong season, now I can say instead of saying I'm going to get a great team principal, I can say I got Andreas Seidl, who I think is making a huge difference in the team. I'm going to get a great technical director, I got one, James Key.
"(Ricciardo's) a huge Andreas fan and I think that had a big part in his decision making progress as he says 'Andreas is a monster', and I think he means that in a good way."
Follow us on Twitter @Planet_F1 and like our Facebook page