Zak Brown claims cost cap breach 'constitutes cheating' in FIA letter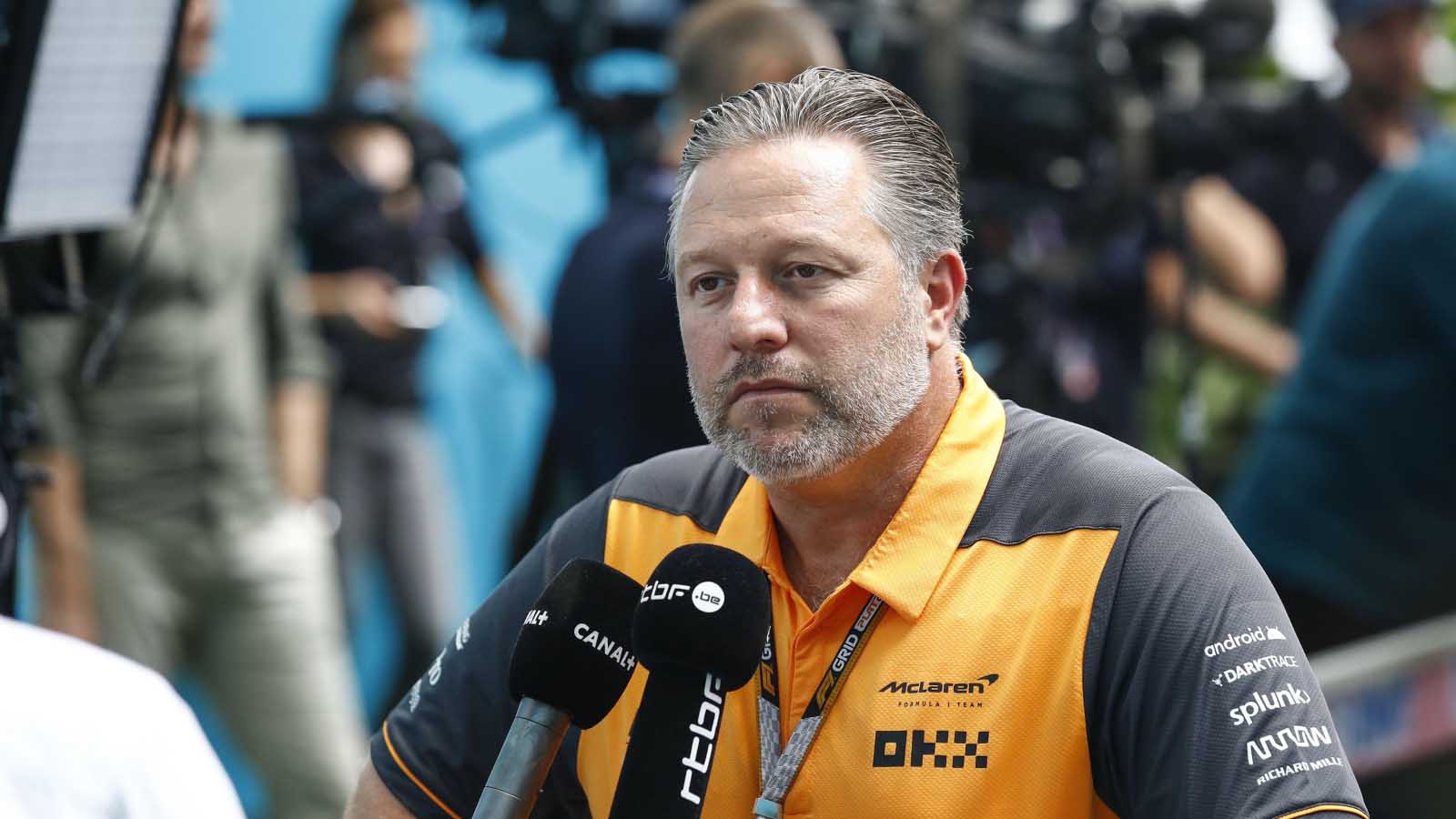 McLaren Racing CEO Zak Brown has reportedly claimed that exceeding the budget cap or a procedural breach is cheating.
It has been confirmed by the FIA that Red Bull committed a minor overspend breach in 2021, the first season where the cost cap was active, which amounts to anything up to five percent of the $145m limit.
This means that Red Bull could have gone anywhere as far as $7.25million over the limit.
The FIA must now determine a course of action which will set a precedent for how cost cap breaches will be dealt with.
And BBC Sport are reporting that Brown has sent a letter to the FIA, claiming that overspending and potential procedural breaches too equal "cheating", and he wants to see sporting penalties issued, though he has not mentioned any team by name.
BBC Sport state that the letter is 'addressed to FIA president Mohammed Ben Sulayem, and copied to F1 president Stefano Domenicali'.
In addition, it has allegedly been sent to the other teams alongside McLaren ruled in compliance of the 2021 cap, those being Ferrari, Mercedes, Alpine, Alfa Romeo and Haas.
That leaves two other teams not yet mentioned, those being Aston Martin and Williams.
It had already been confirmed earlier in the season that Williams had been fined after they committed a procedural breach of the 2021 cap, the same error that Aston Martin were found guilty of.
Only Red Bull then have spent beyond the $145m stated in the 2021 cap.
BBC Sport quote Brown's letter as reading: "The overspend breach, and possibly the procedural breaches, constitute cheating by offering a significant advantage across technical, sporting and financial regulations.
"The FIA has run an extremely thorough, collaborative and open process. We have even been given a one-year dress rehearsal (in 2020), with ample opportunity to seek any clarification if details were unclear. So, there is no reason for any team to now say they are surprised.
"The bottom line is any team who has overspent has gained an unfair advantage both in the current and following year's car development.
"We don't feel a financial penalty alone would be a suitable penalty for an overspend breach or a serious procedural breach. There clearly needs to be a sporting penalty in these instances, as determined by the FIA.
"We suggest that the overspend should be penalised by way of a reduction to the team's cost cap in the year following the ruling, and the penalty should be equal to the overspend plus a further fine – ie an overspend of $2m in 2021, which is identified in 2022, would result in a $4m deduction in 2023 ($2m to offset the overspend plus $2m fine).
"For context, $2m is (a) 25-50% upgrade to (an) annual car-development budget and hence would have a significant positive and long-lasting benefit.
"In addition, we believe there should be minor overspend sporting penalties of a 20% reduction in CFD and wind tunnel time. These should be enforced in the following year, to mitigate against the unfair advantage the team has and will continue to benefit from."
Brown reportedly also suggests that committing a second minor overspend should automatically trigger a major overspend breach, as well as reducing the 5% margin for a minor overspend to 2.5%.
Read more: Red Bull 'surprised and disappointed' as FIA confirm 2021 cost cap minor overspend