Brown: Ricciardo equal to Alonso over one lap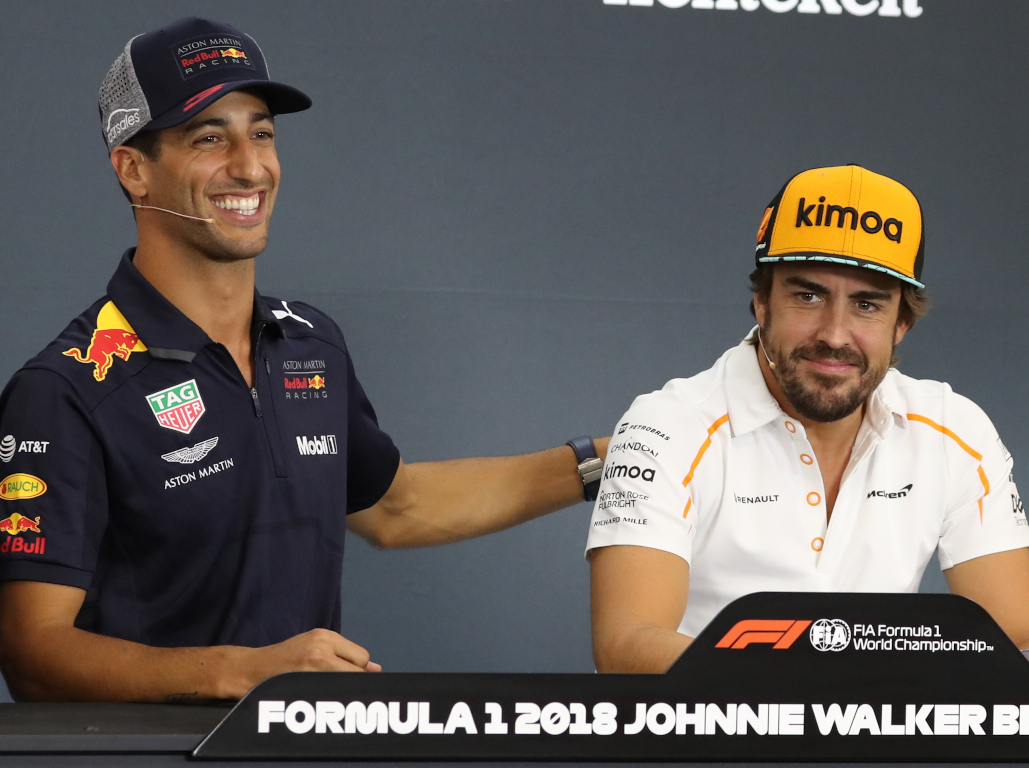 Zak Brown believes Daniel Ricciardo would be the equal of Fernando Alonso in a single-lap shootout as he prepares to welcome the Australian to the McLaren team.
Ricciardo is moving to McLaren as Lando Norris' team-mate for the 2021 season from Renault, who are replacing him with Alonso.
The Spaniard returns to the manufacturer with whom he won two World Championships, in 2005 and 2006, for what will be a third spell in all.
Ironically, the last team for whom Alonso raced in Formula 1 was McLaren, spending four years there from 2015-18 during which his best race result was fifth position on four occasions.
Brown, the McLaren CEO who joined the team in November 2016, has described Alonso as "probably the best all-round driver I've worked with in Formula 1".
But the Californian believes Ricciardo is a match for the 39-year-old over one lap, even though direct comparisons are difficult to make as the duo have never been team-mates.
"Fernando, I think, scores himself nine out of 10 on everything," said Brown during an interview with journalist Peter Windsor on YouTube.
"Daniel is awesome over a single lap and awesome over a race distance. I see a lot of aggression in Daniel.
"Until you have them both in the same car at the same time I don't think we'll ever know. But I don't think there's anyone faster than Daniel at the moment so I'll say maybe it's a tie, but I'm rooting for my guy now."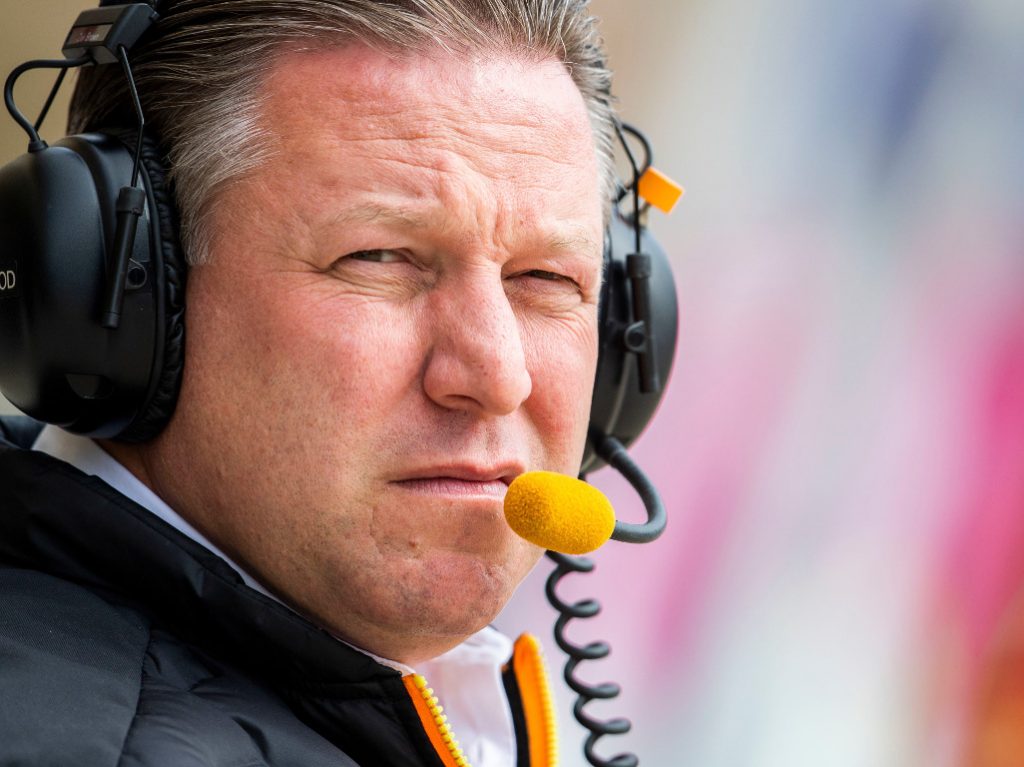 Get your hands on the official McLaren 2020 collection via the Formula 1 store
As for McLaren's current drivers, Brown believes Carlos Sainz is the best starter on the grid.
And the 49-year-old was pleased that when the Spaniard sensed a chance of victory in this year's Italian Grand Prix, chasing down Pierre Gasly at the end, he erred on the side of caution rather than risk an accident in pursuit of personal glory.
"Carlos is very aggressive," said Brown of the driver whose departure to Ferrari when this season finishes has opened the door for Ricciardo to join McLaren.
"If I look at Carlos as a racer, he and Lando both are great starters. Carlos is really the best in the field. Carlos goes forward.
"[At Monza] I don't think there's much more anyone could have done other than just totally launched it up the inside.
"But we've told Carlos and Lando 'please race for the team', so while I think anyone can chuck it up the inside and hope for the best, we would have been thoroughly disappointed with a DNF when there was a second place there for the taking."
Follow us on Twitter @Planet_F1 and like our Facebook page