McLaren boss Zak Brown stands by cheating accusations made in open letter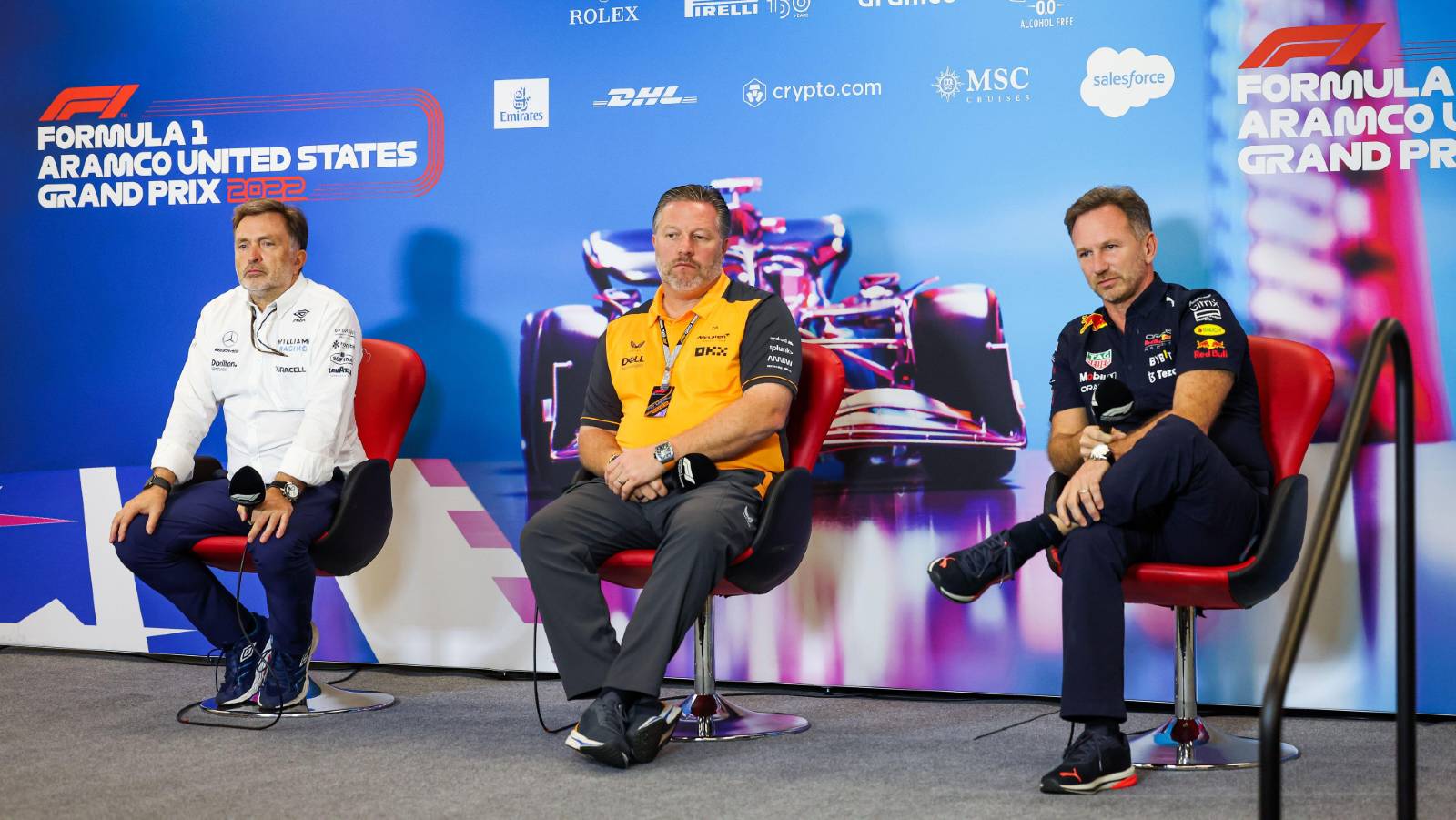 McLaren's Zak Brown said he stands by his letter to the FIA that accused Red Bull of cheating in regards to the cost cap.
While the McLaren CEO did not outright name Red Bull in his letter, the wording of it left little to the imagination.
In the letter to the FIA, which was sent at the time the sport's governing body was negotiating a penalty with Red Bull and Aston Martin, Brown said "the overspend breach, and possibly the procedural breaches, constitute cheating by offering a significant advantage across technical, sporting, and financial regulations."
This led to a fiery press conference between Brown and Christian Horner with the latter saying he was "appalled" by the actions of the team's rivals and said that comments had led to bullying of staff members' children.
Red Bull were eventually handed a fine plus a 10 per cent reduction of their wind tunnel time for the 2023 season and now that the dust has settled, Brown has been looking back on the affair.
"I stand by my letter," he said, as per Motorsport.com. "I think when you break the rules, whether it's technical and financial, there are many different ways to characterise it.
"I know it's such a strong word, but I don't see any difference between breaking the financial cap versus having too low of a ride height, or whatever the case may be.
"If it's something within the sporting, financial, or technical regulations, a breach of the rules, I guess you could call it a couple of different things. Some people in a more simplistic manner would call it that."
When Red Bull explained the rationale behind their overexpenditure, with different classifications of a tax refund proving to be the most costly difference, other areas such as catering were brought to the forefront.
Brown was not buying these explanations, and said that even overspending on catering could be an advantage.
"I thought there were things that didn't make sense," the 51-year-old said.
"We all have to take care of our employees. We have our employees coming to us saying this team does this, this team does this on per diems, this team does this on food, this team does this on hotels. That then puts you in a competitive position when you are hiring and retaining.
"So I think to kind of single out, 'this is where we spend more money,' collectively, if that was pushed in the cap, then you're spending less money somewhere else.
"I think it all goes into performance. I don't think you can kind of have isolated selected elements and say it was this part that was out of the cap."
Read more: Fred Vasseur warned of potential 'short life' as Ferrari team principal