Zak Brown: 'F1 does not need an American team or driver to be popular in the US'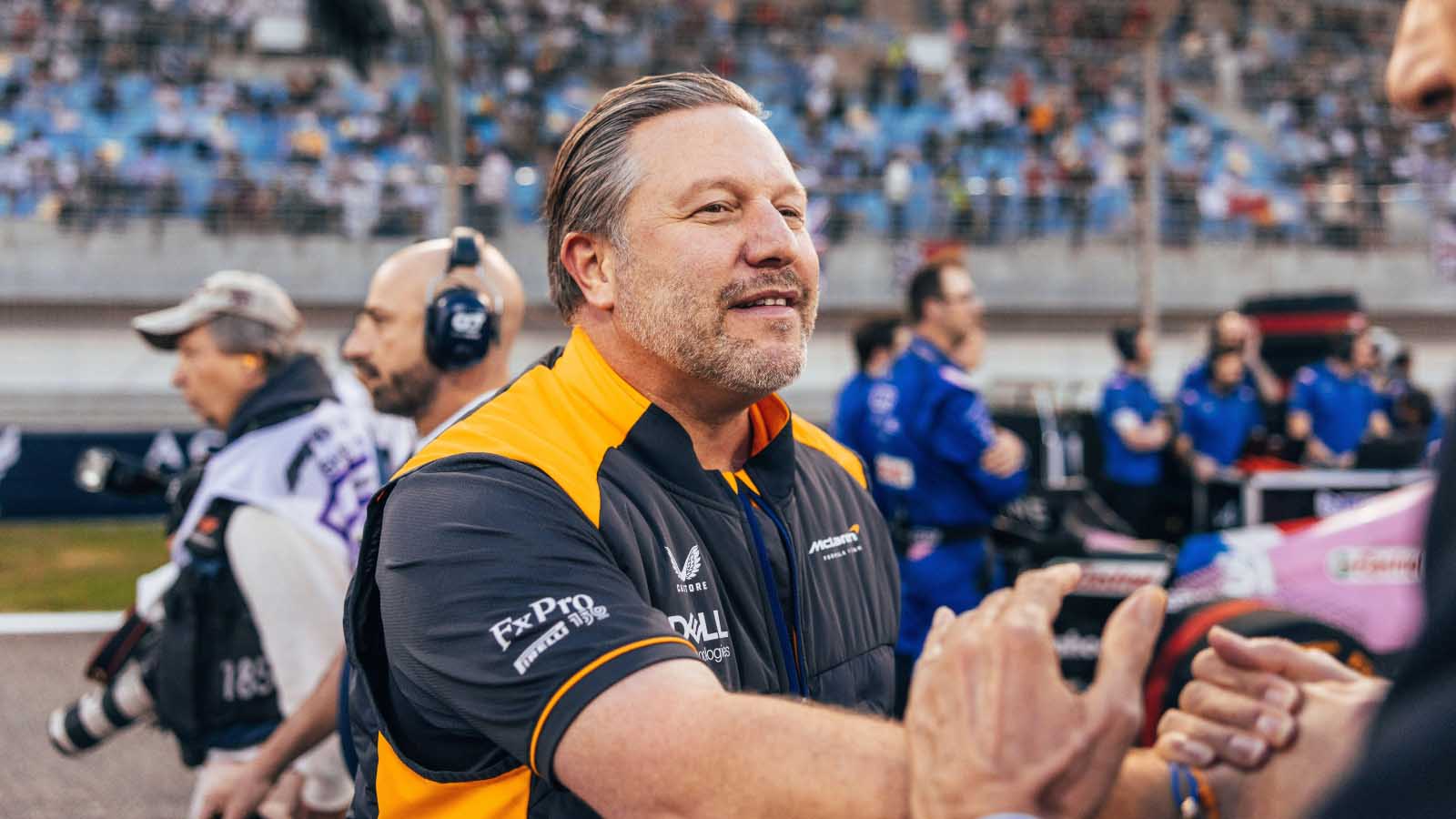 Zak Brown has said Formula 1 is already popular in the States even without an F1 driver or a team solely based in the country.
Formula 1 has enjoyed a huge boost in popularity in the United States of late with new owners Liberty Media seemingly targeting that demographic.
A record three races will take place on American soil in 2023 with the Las Vegas Grand Prix set to follow the Miami Grand Prix onto the calendar.
But still, there remains a lack of an American presence on the track. Haas label themselves as an American team with a headquarters in Kannapolis but a lot of their work is undergone at their UK and Italian bases.
Indeed, there has not been an American driver in F1 for seven years and following Colton Herta's collapsed move to AlphaTauri, that does not look like changing anytime soon.
Following the breakdown of the deal, F1 was criticised for being too European centric with IndyCar driver Graham Rahal claiming it was "elitist."
In a tweet he said: "They don't want us. Remember that. They want US companies' money, they want wealthy US individuals' money. But they don't care about the rest. Always has been that way, always will be."
And for those who want to say that @ColtonHerta didn't "earn" the right. You're off base. He's as talented if not more than the rest. He's a proven winner. He came to the top, and has done exceptionally well. F1 has had ride buyers for years who don't hold a candle to CH. FACTS! https://t.co/9RpJ62nKIq

— Graham Rahal (@GrahamRahal) September 16, 2022
The Andretti Group have said words to similar effect with Michael Andretti claiming it is a "European club". So far, they have also been unsuccessful in their attempt to get into the F1 grid.
But, perhaps the most notable American on the grid, believes these failed attempts are not detrimental to the sport's popularity in the US. McLaren CEO Brown believes the sport can already stand on its own two feet in that regard.
"I think it would be great for both of them [Andretti and Herta] to happen, it would further enhance Formula 1 here," Brown said Brown as reported by Motorsport.com.
"But we don't have either today, and look how popular Formula 1 is now in America.
"So I'd love to see it happen, but I don't think it has to happen. Because Formula 1 is hot today without it."
Unlike the majority of the higher ups at F1 teams, Brown has been receptive to the approach of Andretti and said that others "don't see the big picture."
"We think a little bit differently," the Angeleno said. "I think someone like Andretti could help make the sport grow.
"What we might lose out in the short term by sharing prize money will come back to us with more TV ratings, more sponsorship out of North America, etc.
"It's a handful of teams that are trying to protect their own income and don't see the bigger picture."
Andretti are aiming for a 2024 entry into the sport but have yet to be given the green light.