Zak Brown predicts two-year wait before 'awesome' battles at the front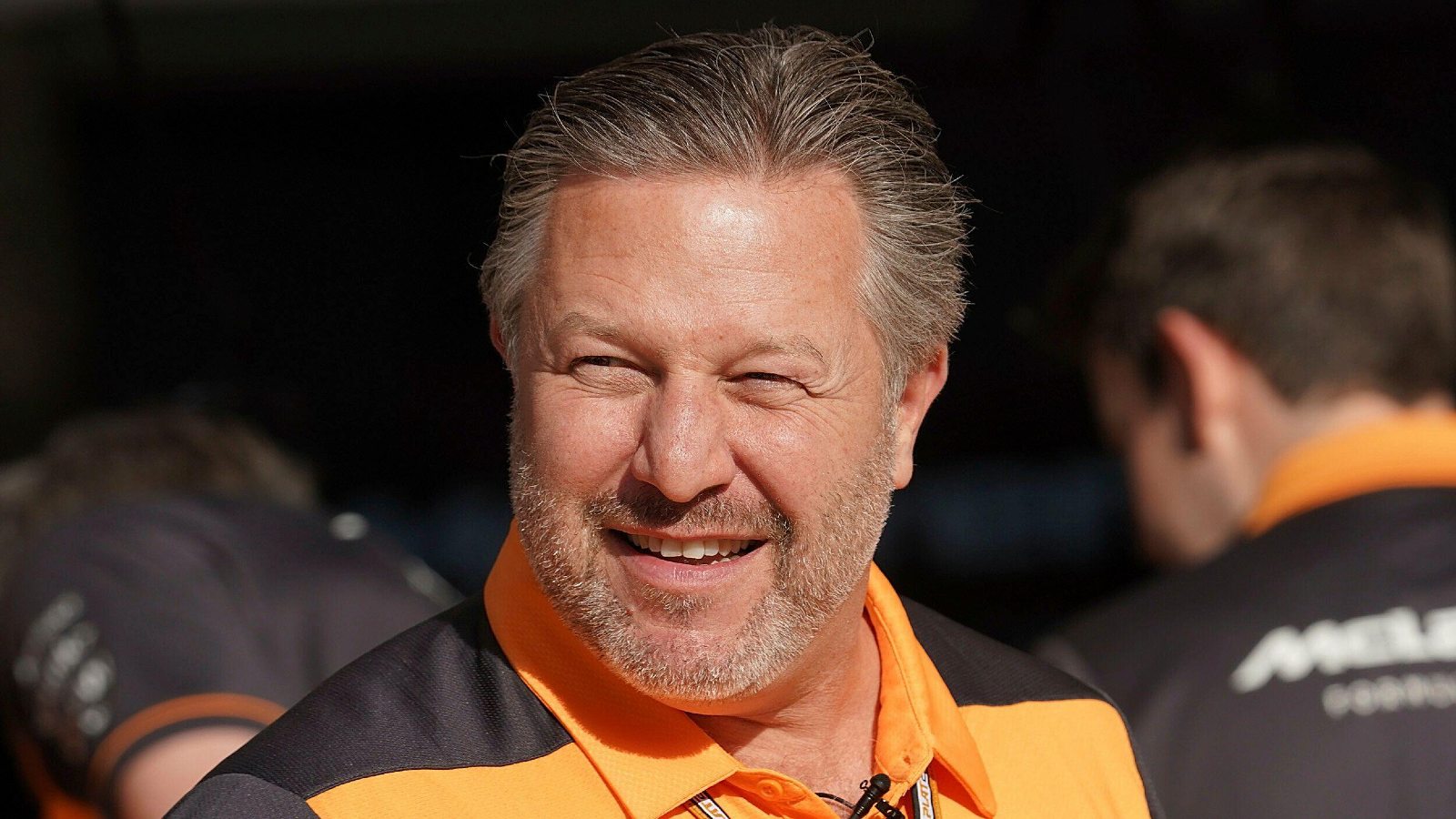 Zak Brown believes it will be two more seasons before the Formula 1 field converges, which will set up an "awesome competition" in the future.
Formula 1's new cost cap regulations entered their second season in 2022, with the mass regulation changes brought about in part to try and bring the teams closer together on track.
Red Bull and Ferrari dominated the season at the front, but there are factors in place from the FIA and Formula 1 to try and limit the ability teams have for unfettered success, such as higher entry fees for teams based on the points they score and limits placed on their development capabilities the higher up the Constructors' Championship they finish.
This comes alongside the cost cap itself limiting outright spending in the first place, with teams set to have a ceiling of $135m to spend all year from 2023, all with the intention of allowing historically smaller teams to compete on an equal footing to teams with better infrastructure.
While the field was spread out fairly widely in 2022, the McLaren chief executive thinks the gap will close in the years to come, which will make for better racing all through the field.
"I think probably another two years, I think," Brown said in an in-house interview with McLaren when asked how long he feels it will take for the cost cap to even out the playing field in Formula 1.
"Even though we're all kind of on the same money now spend [wise], some teams have bigger infrastructures.
"We're still waiting for our wind tunnel which is down the road to be done, which will be done here shortly, and new simulation [equipment].
"So even though everyone's kind of on an equal playing field at most teams from an annual expenditure standpoint, a handful of the teams have come in with a better technology infrastructure, which we're catching up on and some other teams are, so I think that will need to happen.
"And then any time you have a new regulation [set] that came out like it did, someone gets it right, and someone gets it wrong. And then what ends up happening is everyone sees who got it right and they gravitate towards what they've seen, you know, kind of what works from an aerodynamic point of view.
"So if you look at Formula 1 historically, I think I might get my year wrong, but it was maybe 2012 which was the end of a regulation where you had a lot of different winners that year.
"So I think as these regulations stabilise, people will catch up. I think in a couple of years' time, it's going to be an awesome, awesome competition."
Read more – Christian Horner: 'Frightening' to think what Max Verstappen's future could entail