Brown: Alonso will be 'tough to beat' at Renault
Zak Brown, who had two years managing Fernando Alonso in F1 at McLaren, expects the Spaniard to be "tough to beat" when he joins Renault.
Although Brown describes Alonso's time at McLaren as "horrific", he was referring merely to results and said the two-time former World Champion had been "a total pro".
After two years away from Formula 1, during which time he has competed in other motorsport categories including the Indianapolis 500 for McLaren, Alonso is returning next season to drive for Renault, who will be rebranded as Alpine.
And as a "fierce competitor", Brown expects the 39-year-old to be a difficult opponent – one who is likely to be in direct rivalry to his own team.
"I thoroughly enjoyed racing with him," said the McLaren CEO of Alonso during an interview with journalist Peter Windsor on YouTube.
"We have an outstanding relationship. We've had a lot more bad times together on the race track than good, unfortunately, and he's got a reputation that I never really saw. Everyone kind of said he would be difficult to manage and I found him quite easy to work with.
"His work ethic and intelligence is second to none and I think at Renault he will be a fierce competitor.
"He's probably the best all-round driver certainly that I've worked with in my short time in Formula 1 and I think the speed will definitely be there, so he's a guy that will be tough to beat on the track."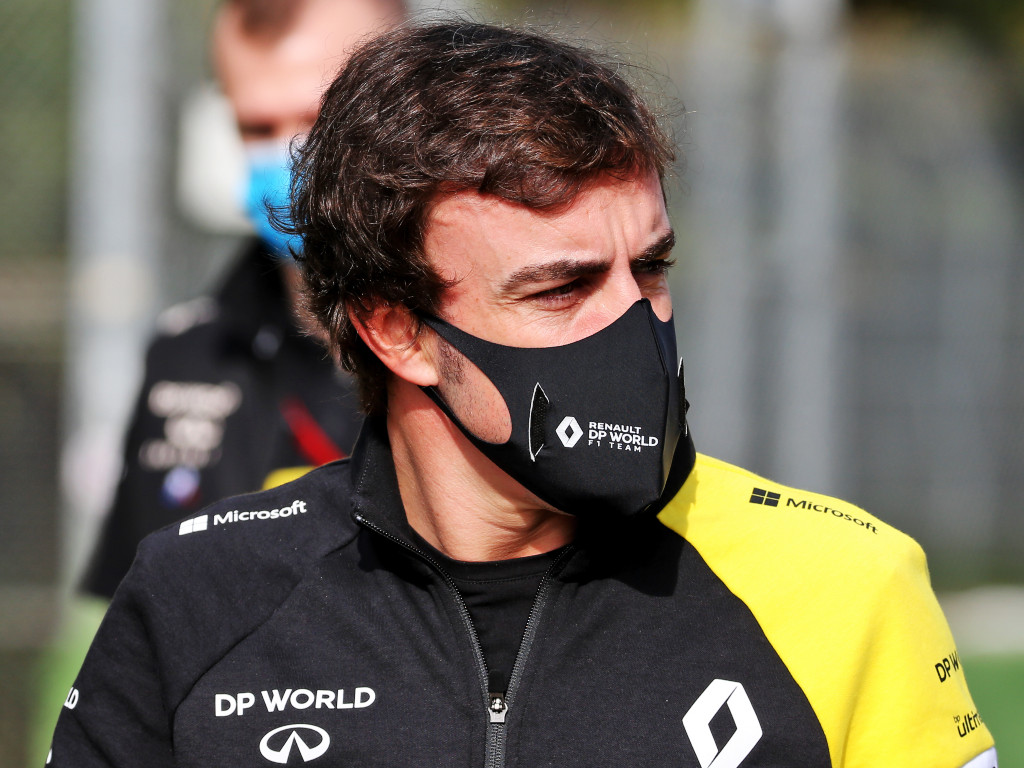 Get your hands on the official McLaren 2020 collection via the Formula 1 store
Brown expanded on his working relationship with Alonso, whom he allowed to miss the 2017 Monaco Grand Prix in order to tackle the Indianapolis 500 the same weekend.
"Having once driven, I don't know if it's because I have a bit of a driver mindset that I work with drivers a bit differently, but given we had three horrific years together we never had any incidents," said the 49-year-old American.
"He gave it all he'd got every single lap, every single weekend, whether that was for seventh place or 17th place.
"He's a total pro. Going to Indianapolis in 2017 was awesome. I think we shocked the world with that decision and he led 27 laps, so that was a high moment. It ended in tears of course, with an engine that let go. Then 2019 was a disaster at Indy and he was a total pro.
"I let him go do Le Mans, which he won, we did Daytona together, so I have an outstanding relationship with him and a tremendous amount of respect."
Follow us on Twitter @Planet_F1 and like our Facebook page