Brown predicts Ferrari team-mate drama in 2020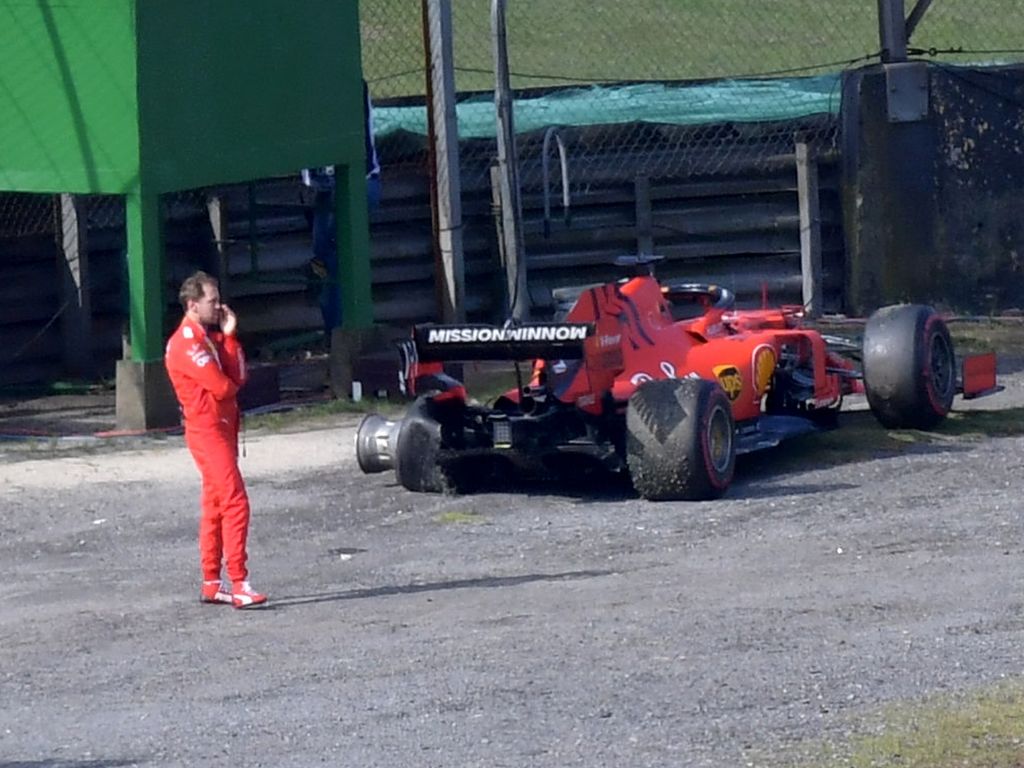 Ferrari could be in for a tough time this season with Zak Brown predicting that the 2019 Brazilian GP clash was only a prelude to what awaits the Scuderia.
Last year Ferrari teamed up Sebastian Vettel with newcomer Charles Leclerc, stating several times that the German is the priority driver.
That, however, changed as the season progressed as Leclerc took the fight to the four-time World Champion.
The battle between the two came to ahead at the Interlagos circuit where, fighting over fourth place, Vettel and Leclerc collided, putting both cars out of the race.
This season it is a rather different picture at Ferrari as 2020 will be Vettel's last with the team while Leclerc is now the priority.
Brown predicts more fireworks.
"In Ferrari's garage there won't be a nice environment: at the moment the team doesn't look like a happy family," he told Corriere della Sera.
"And this situation will lead to exciting races in 2020.
"I think what we have seen in Brazil will have been only a prelude of what we will see this year."
McLaren will be losing its driver, Carlos Sainz, to Ferrari next season with the Spaniard signing a two-year deal to partner Leclerc.
While it was initially thought that Vettel would take Sainz's seat at McLaren in a straight swap, the Woking team instead announced Daniel Ricciardo as Lando Norris' 2020 team-mate.
Brown explains how it played out.
"Sebastian is an exceptional driver but we had our plans: continue with Carlos or choose Daniel," said the CEO.
"We have always had a very sincere relationship with Carlos and we started talking about his future during the winter break.
"We asked him if he wanted to race with us or with Ferrari, so Daniel's announcement was not a surprise since we knew that Carlos would choose another path.
"Eventually these moves would have happened even without the Covid-19 emergency because the talks started earlier."
Follow us on Twitter @Planet_F1 and like our Facebook page.