Brown calls for F1 to start rotating races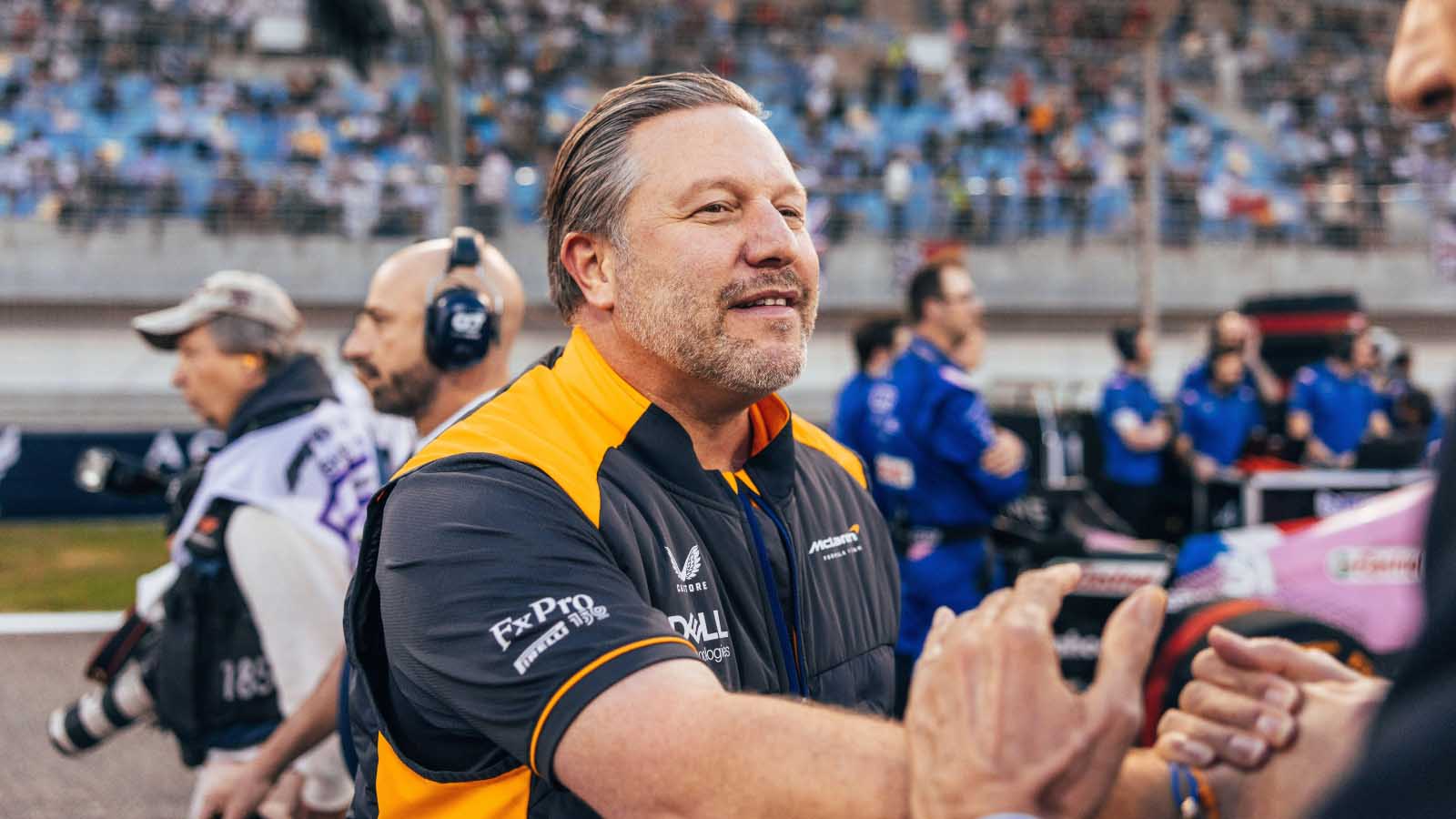 McLaren CEO Zak Brown believes a selection of Formula 1 races should appear on a rotating basis, to reach more markets without adding to the calendar.
The number of races in the sport has come under increasing scrutiny, with a record 23-race calendar in the works for 2022 and, with the addition of Las Vegas from next season, there are rumours that the calendar could expand even further.
The health and wellbeing of travelling staff working in Formula 1 has been highlighted as a key reason to not keep adding races to the calendar, with almost half of their time being spent away from home in a year and long hours to work to boot.
Formula 1 boss Stefano Domenicali firmly believes the sport would be able to fill a 30-race calendar, such is the interest in hosting a grand prix these days, but Brown joined the list of people to call for a sensible cap on events each year – and offered his solution as to how the calendar could work moving forward.
The Miami International Autodrome is taking shape nicely just over a month away from its Formula 1 debut.#F1 🇺🇸 #MiamiGP https://t.co/6ofJHIEor7

— PlanetF1 (@Planet_F1) April 4, 2022
"If you could wave a magic wand I'd like to see something like 21 or 22 races," Brown said in an interview with Reuters.
"Seventeen or 18 as permanent fixtures and seven or eight that rotate because I do think to continue to grow the sport the more quality markets we can be in the better. I'd love to see us be in 30 markets but race 21 or 22 times a year.
"I think there are A markets and B markets that we race in. Maybe your B markets [should be] every other year."
The addition of a third American race in Vegas is being seen as a big step to Formula 1 making the kind of mark Stateside that it has long strived to achieve, and Nevada's governor has already stated his intention for the city to become a "flagship" race within a couple of years.
Brown thinks the addition of Sin City will only prove to be a good thing for the sport, with Austin and Miami also featuring on the calendar.
"We want to respect the history of the sport but there's not many sports that haven't changed in recent times to adapt to a changing world. I think a Saturday night race in Vegas is the obvious thing to do," the McLaren boss explained.
"I think these are three awesome markets [in America]. I think it's almost the perfect schedule from an American standpoint."
Why McLaren's recovery needs to come soon
McLaren have lagged behind at the start of the season compared to where they were, so podiums are far-fetched ideas for now.