Zak Brown on the 'great mystery' between McLaren and Daniel Ricciardo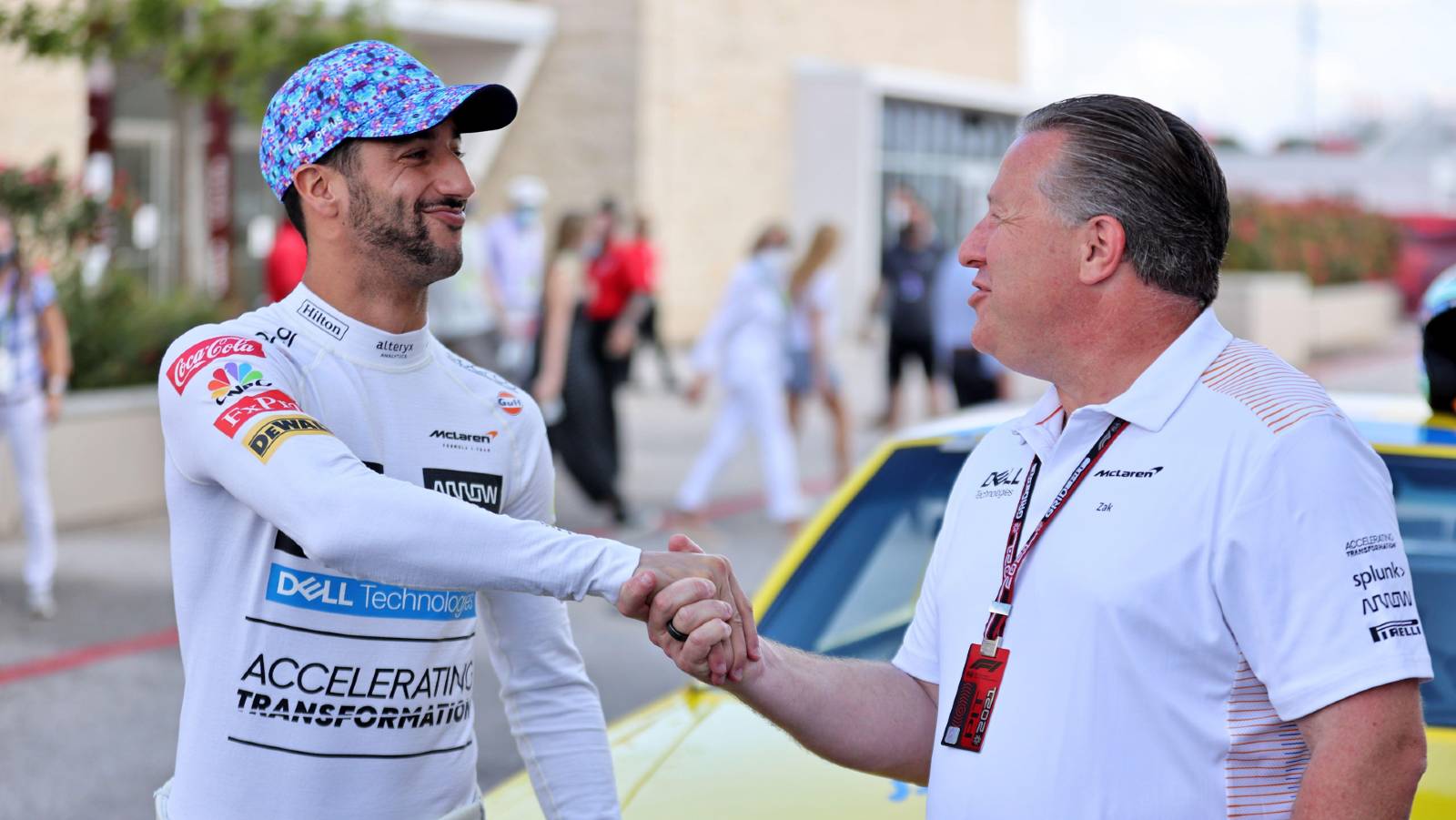 Zak Brown has described Daniel Ricciardo's failure to make his time at McLaren a success as a "great mystery" and hoped the Australian would "get his magic back."
McLaren opted to part ways with Ricciardo a year early after the Australian had struggled to find his form in the previous two seasons.
At the time of his signing, it looked like a dream move for Ricciardo having impressed at Renault and been given a chance at a team that had ambitions to be competing higher up the grid.
But the reality has been far from it. Instead of fighting for podiums, Ricciardo has spent the majority of his time battling on the edge of the points having been soundly beaten by team-mate Lando Norris in 2021 and 2022.
Considering the wage Ricciardo demands and the opportunity to steal one of the sport's brightest prospects out from under the nose of their main rival, McLaren terminated Ricciardo's contract and replaced him with his compatriot Oscar Piastri.
Despite this, there seems to be no bad blood between the two parties with both admitting fault. McLaren's CEO Brown has described the previous two years as the "great mystery" but was sure that Ricccirardo would "get his magic back."
"We don't know," Brown responded when asked by Speedcafe why Ricciardo had not worked out. "We've certainly analysed it. We gave it everything we've got, Daniel gave it everything he's got and our relationship with Daniel was great.
"It was clearly disappointing for both of us as to the outcome but I think it's a bit of a great mystery as to why [it happened]. I don't think Daniel knows, we don't know, we tried everything. Maybe we worked too hard.
"I think ultimately that's why we both decided to make a change because we had tried everything and we really didn't know why it wasn't clicking.
"So hopefully a change of environment for him [will mean] he'll get his magic back because for sure he's a magical guy. You saw in Monza what he's capable of, and he's done that seven other times. But we needed to make a change because we couldn't figure out what had gone wrong."
On Ricciardo's replacement Piastri, Brown described them as "totally different drivers" and that the 21-year-old was "something special."
"[They're] totally different drivers so I don't think you can compare Daniel to Oscar," the American said. "I think Oscar, he's a very focused, mature, fast individual from everything that we've seen so far.
"His track record is much like Lando's in that he's kind of won everything in his first year along the way, which is pretty rare, which means you have got to be pretty, pretty special.
"So we just need to integrate them into the team, like we did with Lando, and hope that he finds his feet.
"He will have plenty of support from us. We want to make sure there's not too much pressure on him coming into a big team against a very difficult, fast teammate. But I have no doubt Oscar's going to settle in nicely and be a strong teammate for Lando."
Read more: F1 rumours – Early details emerge on Ferrari and Red Bull 2023 cars