Zak Brown hits out at 'inappropriate' comments regarding Oscar Piastri saga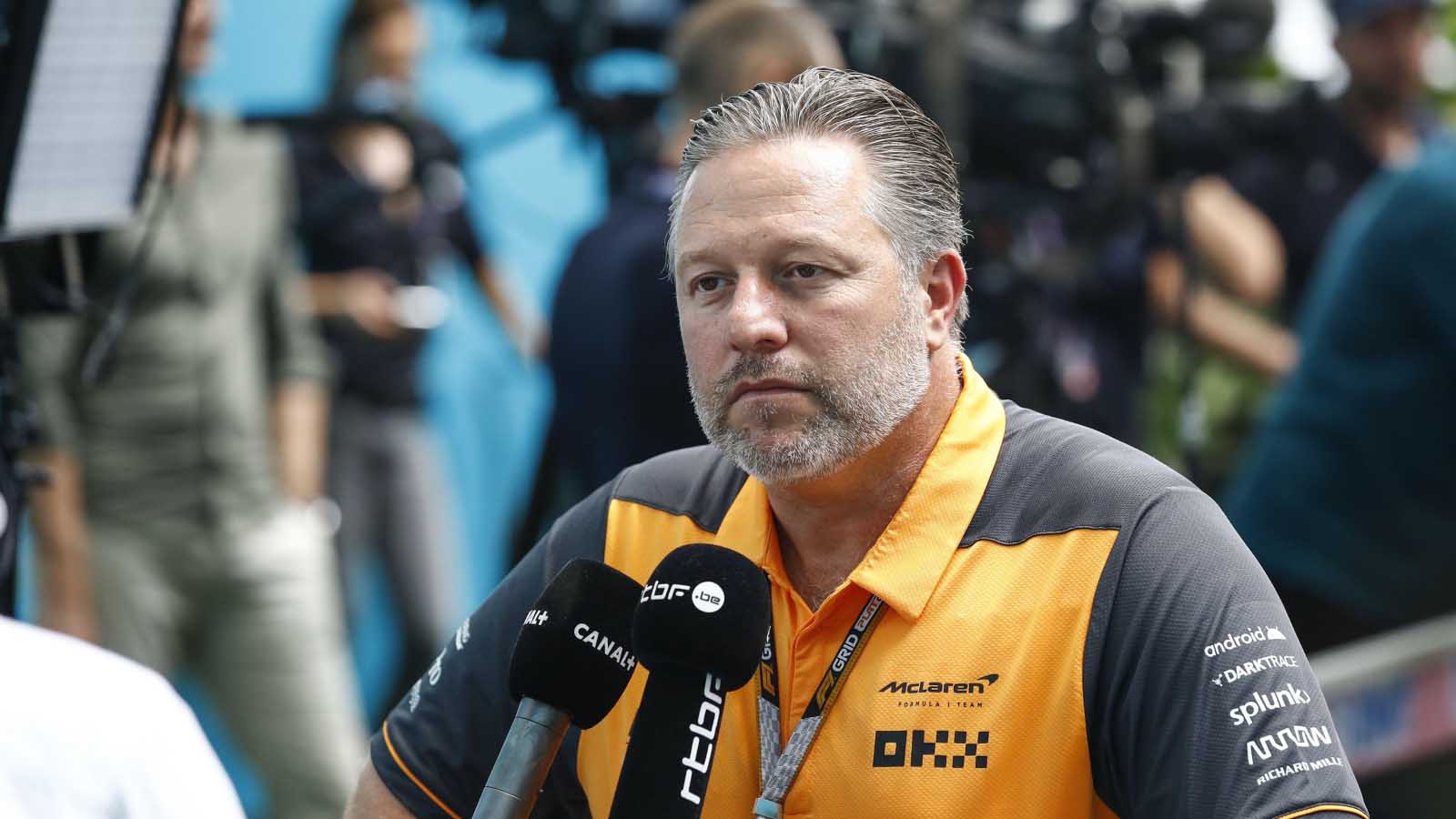 Zak Brown believes certain people not fully conversant with the Oscar Piastri saga have made "inappropriate" comments about what happened.
McLaren can look forward to having Piastri as one of their two race drivers next season for his Formula 1 debut campaign, alongside Lando Norris, after the Contract Recognition Board ruled they, and not Alpine, had the legitimate contract with the young Australian.
It was a controversial situation, with Piastri having publicly rejected the offer of a race seat at Alpine to pledge his future to McLaren – a situation that stunned many people outside of the inner circle when he delivered that rejection via social media.
There has also been further verbal jousting between McLaren CEO Brown and Alpine team principal Otmar Szafnauer, who previously clashed in 2020 over the 'pink Mercedes' copying furore. Szafnauer was at Racing Point when they were fined and docked points over that matter.
As Brown has not named names this time, it is unclear whether his latest comments are another dig at Szafnauer or someone else, but the 50-year-old Californian says some people who have criticised Piastri and his manager Mark Webber were not sufficiently informed to have done so.
"From my side, I think I was a bit surprised about some of the comments I've read from people that had no detailed knowledge of what was actually happening," said Brown, quoted by Motorsport.com.
"And I think some of these comments were therefore also inappropriate and not fair. And just not respecting what was happening.
"If I just look at myself in such a situation, if I only know what happened from one side, I try to stay away from making comments on it. And I think that's also important to mention in order to protect Oscar."
It's official! 😁#F1 #OP81 @mclaren pic.twitter.com/CFY3Z1ddrQ

— Oscar Piastri (@OscarPiastri) September 2, 2022
Those who could also have feasibly been in the Brown firing line include team principals Toto Wolff and Christian Horner, of Mercedes and Red Bull respectively, who have respectively referred to the Piastri scenario setting a dangerous precedent and raising questions about loyalty.
Brown does not think it will fundamentally alter anything regarding young drivers' contracts though – just that teams will try to make sure they do not leave themselves "vulnerable".
"I don't think this changes anything," said Brown. "I just think if you have a driver and you're stable, you need to have a contract with them.
"It's very competitive, as we know, and all teams are always looking around to get the best talent they can, and if you don't have a contract then you're vulnerable."