Brown knew Norris was ready after first FP1 session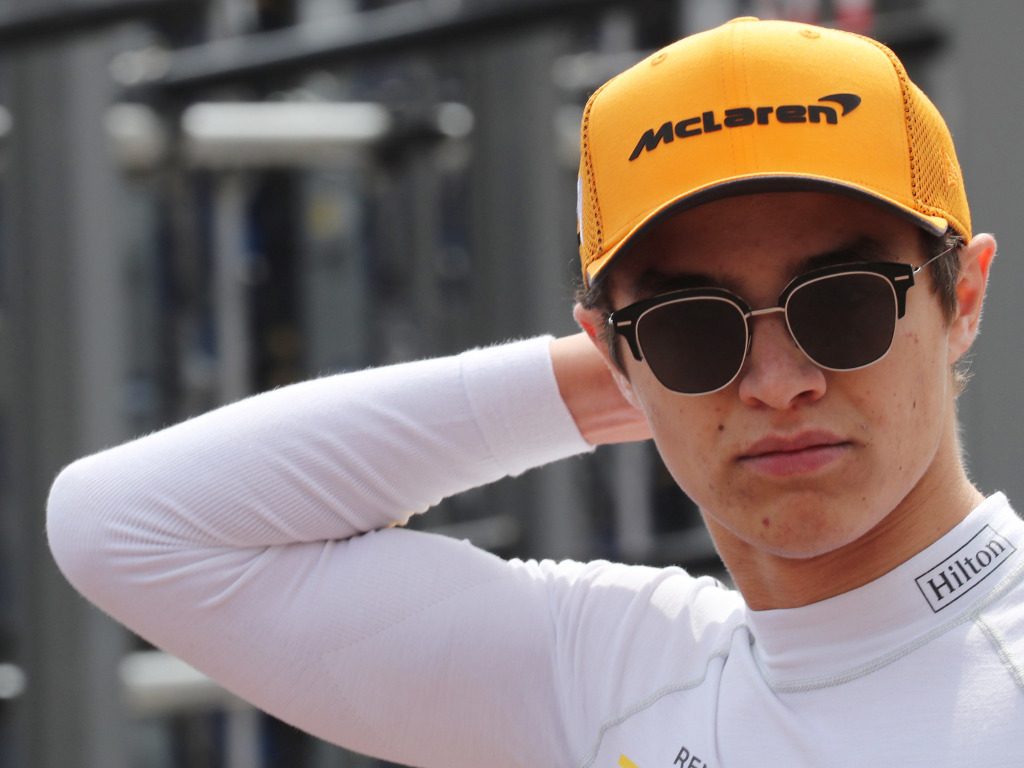 McLaren Racing CEO Zak Brown said he knew Lando Norris was ready to drive for the team after his first FP1 outing.
In 2018 Norris finished runner-up to George Russell in the F2 Championship, but at the time he was juggling this with his McLaren commitments where he served as a junior and reserve driver.
The Briton made his first appearance for McLaren in FP1 at the 2018 Belgian GP, and Brown says that Norris' calm approach and pace made him certain after that one outing that Norris was McLaren's guy for 2019.
"The one for me when I went 'Yep, he's ready', was when he did his first Free Practice 1 in Formula 1 [at the 2018 Belgian GP]," Brown said at Autosport International 2020.
"He was as relaxed as when I'd seen him on the grid of a Formula Renault race.
"He wasn't kind of having this moment of 'I'm in Fernando Alonso's car, here I am'. I think the first session maybe had even been wet and, you know, he was cool. And he had the speed right away."
Norris replaced Stoffel Vandoorne for 2019, debuting at just 19 years of age, and even though it was a risk Brown believes it was a justified one to take.
"I think there was some risk with it, Lando being the youngest British driver," Brown admitted.
"He's had such a stellar career every step of the way. It really clinched it for us when he did his Free Practice 1s – he was extremely impressive.
"Also when he did the 24 Hours of Daytona [in January 2018] with Fernando [Alonso] as his team mate we were able to see how that went and he didn't leave anything behind.
"There was debate as to actually who was quicker! He stepped up to the plate."
Norris would score 49 points in his debut campaign as he developed a strong relationship with team-mate Carlos Sainz who was also competing in McLaren colours for the first time in 2019.
And it proved to be Sainz's best season in F1 by a country mile – Brown believes it was because the Spaniard finally had security at McLaren instead of the high-pressure environment he was accustomed to with Red Bull.
"Carlos has been outstanding. I think he'd been living under one-year contracts in the whole Red Bull-Toro Rosso environment," he explained.
"Obviously [Red Bull are a] fantastic team, but they can be a bit rough on their drivers.
"I think Carlos is a driver that needs to know he's got a team behind him and the next race might not be his last race, which is a little bit of the environment that is created over there [at Red Bull and Toro Rosso] sometimes."
Follow us on Twitter @Planet_F1 and like our Facebook page.