Is Norris on the same level as Hamilton, Max and Leclerc?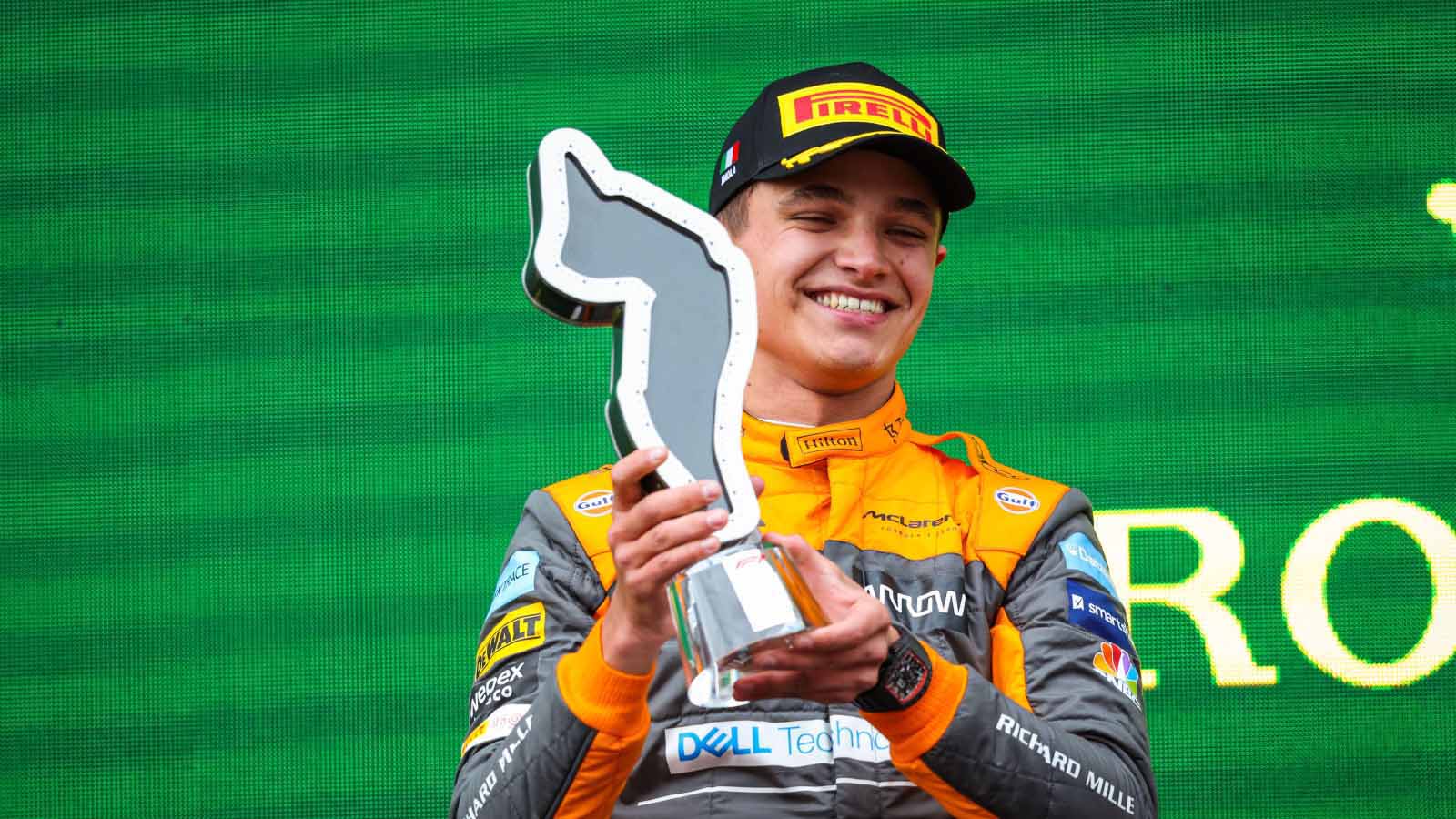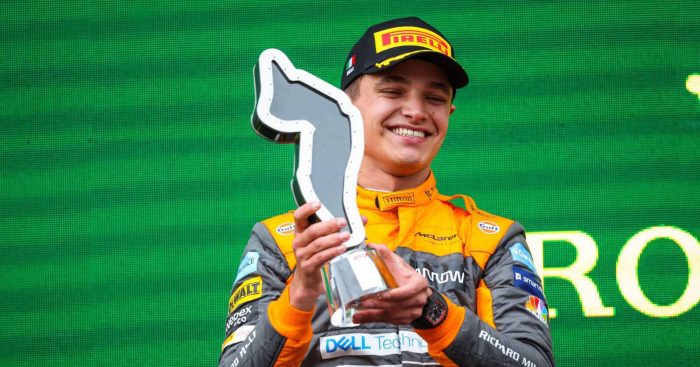 McLaren CEO Zak Brown believes Lando Norris has as much "pure natural talent" as anyone in Formula 1, including the very best.
Norris earned an excellent podium last time out at Imola and has appeared to have picked up where he left off after a breakout season in 2021.
That form earned him a second new contract with McLaren in the space of a few months, committing his long-term future to the team.
His boss feels his performances have shown not just how much talent he has behind the wheel, but also how consistent he is on a race-by-race basis, which puts him right up there with the best of them.
"He has," Brown told the F1 Nation podcast when asked if Norris raised his bar again over winter. "He is, in my opinion, as good as anyone in Formula 1 – unbelievably fast.
Zak Brown on Lando Norris: "As far as pure natural talent, I think he has as much as anyone in Formula 1."

Agree? 🤔

[💬 F1 Nation] pic.twitter.com/vnqRhgt7pH

— PlanetF1 (@Planet_F1) May 3, 2022
"There are a lot of fast drivers in Formula 1, but the part that I'm most impressed [about] with Lando is how few mistakes he makes – and his mistakes are small.
"A track limits [violation], locked up a brake, you haven't seen him many times put the car in the fence, run wide of a corner under pressure and make a mistake.
"He's, I think, as far as pure natural talent, I think he has as much as anyone in Formula 1."
As for this season, Norris acknowledged that McLaren still need to see "improvements everywhere" if they are to sustain a challenge at the front, and there is still progress to be made if he is to earn his first race win, now that he has six podiums under his belt.
Brown believes that he could, and perhaps should, already be off the mark in terms of Formula 1 victories – even venturing so far as to say he could have had several P1 finishes last season.
"I think he knows we don't have the fastest car on the grid, and that's why he signed up for as long as he did, as he knows we'll get there," the McLaren CEO said.
"He believes in us and he really enjoys the environment, and I think as long as we continue to show forward progress, he'll be satisfied that his win is not far away.
"I mean, he could have won three races in a row last year, right? In Monza there was nothing between he and Daniel [Ricciardo].
"In Russia, had it not been for the call at the end of the race, that race was his to win. In Spa, he was the fastest person in qualifying by some margin all the way up until he had his accident – so he could have won three on the trot.
"He's ready to win for sure, we just need to put him in a position to win."