Zak Brown urges overhaul of 'whole licensing system' for F1 drivers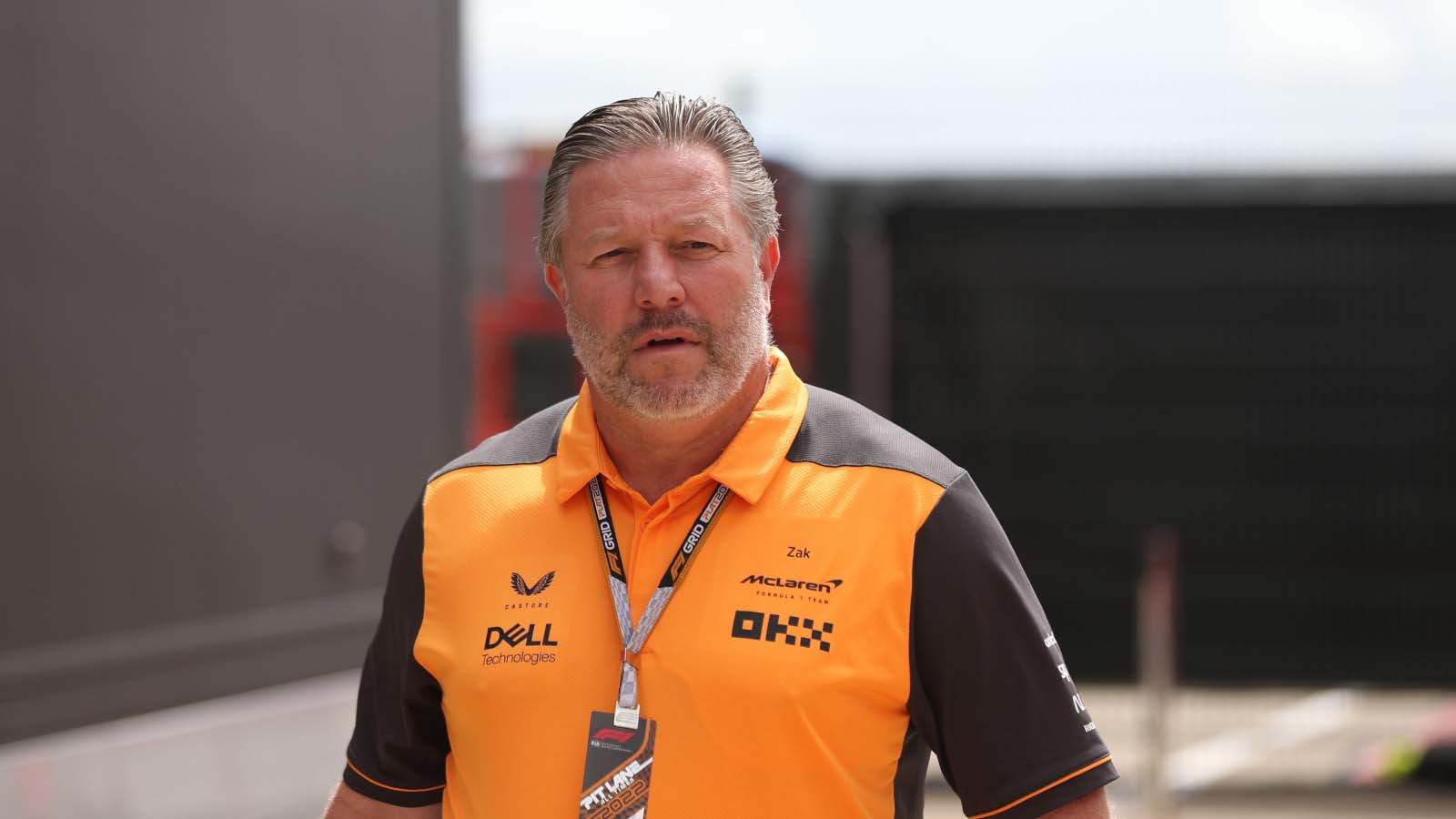 Zak Brown has pointed out neither Max Verstappen nor Kimi Raikkonen, when they joined F1, would have been eligible for an FIA Super Licence under the current rules.
The McLaren boss was speaking after the events surrounding Colton Herta, who was denied a chance to race in Formula 1 with AlphaTauri after the FIA refused to budge on the issuing of a Super Licence.
As it is not an FIA-sanctioned series, IndyCar, in which Herta competes, is not ranked as highly as Formula 2. A driver would have to win the entire series to be awarded the necessary 40 points in one season, while a driver could finish in the top three spots in F2 and be eligible.
The most recent rule changes came into force in 2021 and Brown said the system needs to be reviewed following Herta's failed attempt.
"I think the whole licensing system needs to be reviewed," he said following the IndyCar finale.
"I get that the rules are what the rules are and that rules shouldn't be broken, but I question whether just because those are the rules that are in place now that those are the correct rules.
"Someone of Colton's calibre, or Pato [O'Ward]'s calibre or half the [IndyCar] field are Formula 1-capable.
"If someone like Colton, who's won a lot of IndyCar races, isn't eligible for a Super Licence then I think we need to review the Super Licence system."
Brown also highlighted two World Champions would not have been given a Super Licence had they applied today.
Verstappen experienced a meteoric rise into F1 having spent only one season in F3 before being given a full-time place at Toro Rosso. He went on to become the youngest driver to both enter a race and win a race. Six years after his rookie season, he won the World Championship.
Had a great time living the dream of being a baseball player in Cooperstown. My favourite sport & team growing up @Cardinals. Ton of fun. Coached by Hall of Famer, Ted Simmons and played with Cardinal legend, Ray Lankford. Hoping to get drafted…..probably as bat boy! pic.twitter.com/tBUfjlkXsa

— Zak Brown (@ZBrownCEO) September 18, 2022
The Dutchman would have had half the necessary points had he looked to apply today following his P3 finish in the 2014 F3 Championship.
Raikkonen secured a title win in the 1999 British Formula Renault winter series and won seven out of 10 events in the Formula Renault UK Championship, which gave him his chance to join Formula 1 in 2001. That too would not have been enough to grant him a place in 2022.
"I don't think Max Verstappen would have been eligible for a Super Licence," said Brown. "I don't think Kimi Raikkonen would have been eligible for a Super Licence.
"So if you go back and look, there are a couple of guys, World Champions, who wouldn't have got their Super Licence in today's environment."
With Herta seemingly unavailable, Red Bull have turned their attention to Nyck de Vries, who confirmed he has met with Helmut Marko to discuss the possibility of moving to AlphaTauri.