Brown: F1 shutdown did not harm McLaren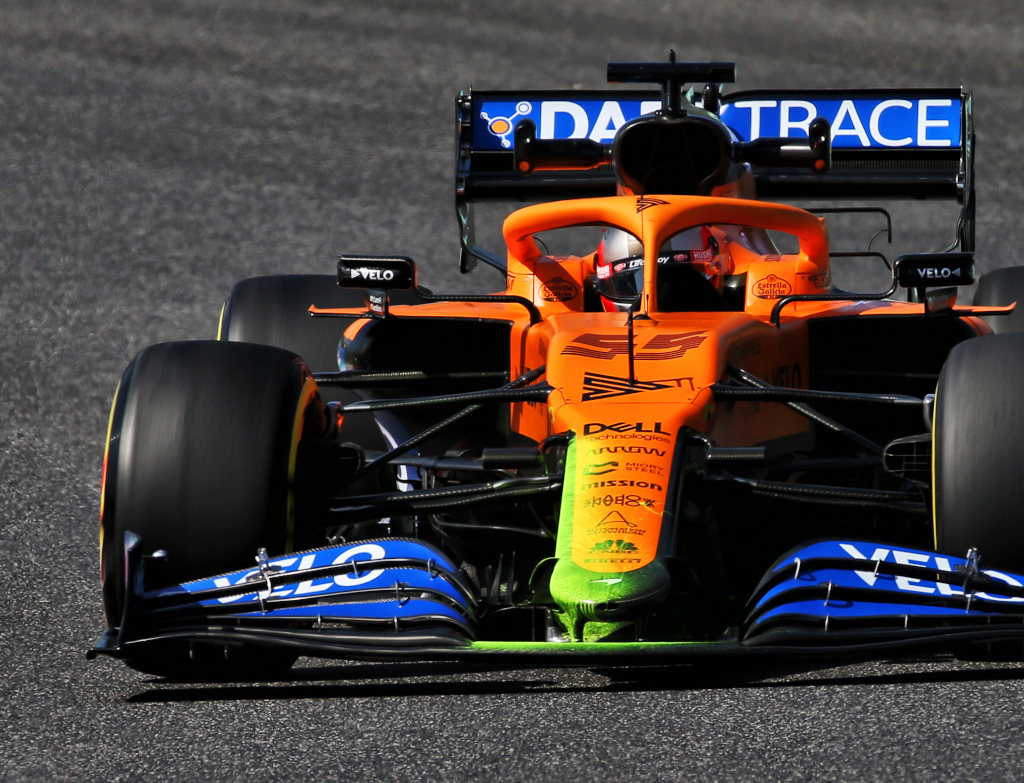 McLaren CEO Zak Brown has revealed the enforced shutdown of their F1 operation earlier this year due to the global health pandemic did not adversely affect the team.
F1 factories were ordered to close by the FIA for a period of 63 consecutive days after the start of the 2020 season was delayed due to the pandemic.
It occurred during the first half of a year when McLaren have had to take measures to maintain their cashflow – making job cuts, requesting a £150m loan from Bahrain's national bank and, most recently, seeking a sale and lease-back of their Woking HQ.
Nevertheless, with the race schedule now through 10 of the 17 races that will comprise this year's rejigged calendar, McLaren are enjoying a solid campaign and sit third in the constructors' World Championship standings – on course to beat last season's fourth.
Get your hands on the official McLaren 2020 collection via the Formula 1 store
Brown admitted the shutdown enabled the team to ride out the economic storm and that things are now looking much brighter on that front.
"While it didn't look good, and it wasn't good, it actually didn't impact the team's progress because you simply couldn't do anything during that time," Brown told Motorsport.com.
"By the time we could get back to work, we had already passed it.
"We were fragile for COVID and that put us in the red zone. The good news is this is behind us, so things like selling and leasing the factory are all good business decisions for restructuring finances.
"We are no longer under the pressure caused by COVID and the situation looks good."
McLaren are also making considerable investment in the team's infrastructure in their bid to close to the gap to Mercedes and Red Bull, with plans for a new simulator and wind tunnel.
"These things will give us permanent improvements," added Brown. "But we are already in a wind tunnel. We have simulators. We already have CFD. Only in the last five, six, seven years we haven't invested enough in these things. Now we have to catch up.
"So I think everything comes together at about the same speed. I think 2021 looks like 2020 for everyone, but the battle starts in 2022.
"I also think it will take some time for the budget ceiling to be set and we increase our revenues.
"I have the feeling we are working on a five-year plan and that we have now been for a number of years. We are about on track to where we want to be. But I don't think we'll push a button and suddenly compete for the title next year or in 2022."
Follow us on Twitter @Planet_F1 and like our Facebook page