McLaren to construct contracts differently after Daniel Ricciardo saga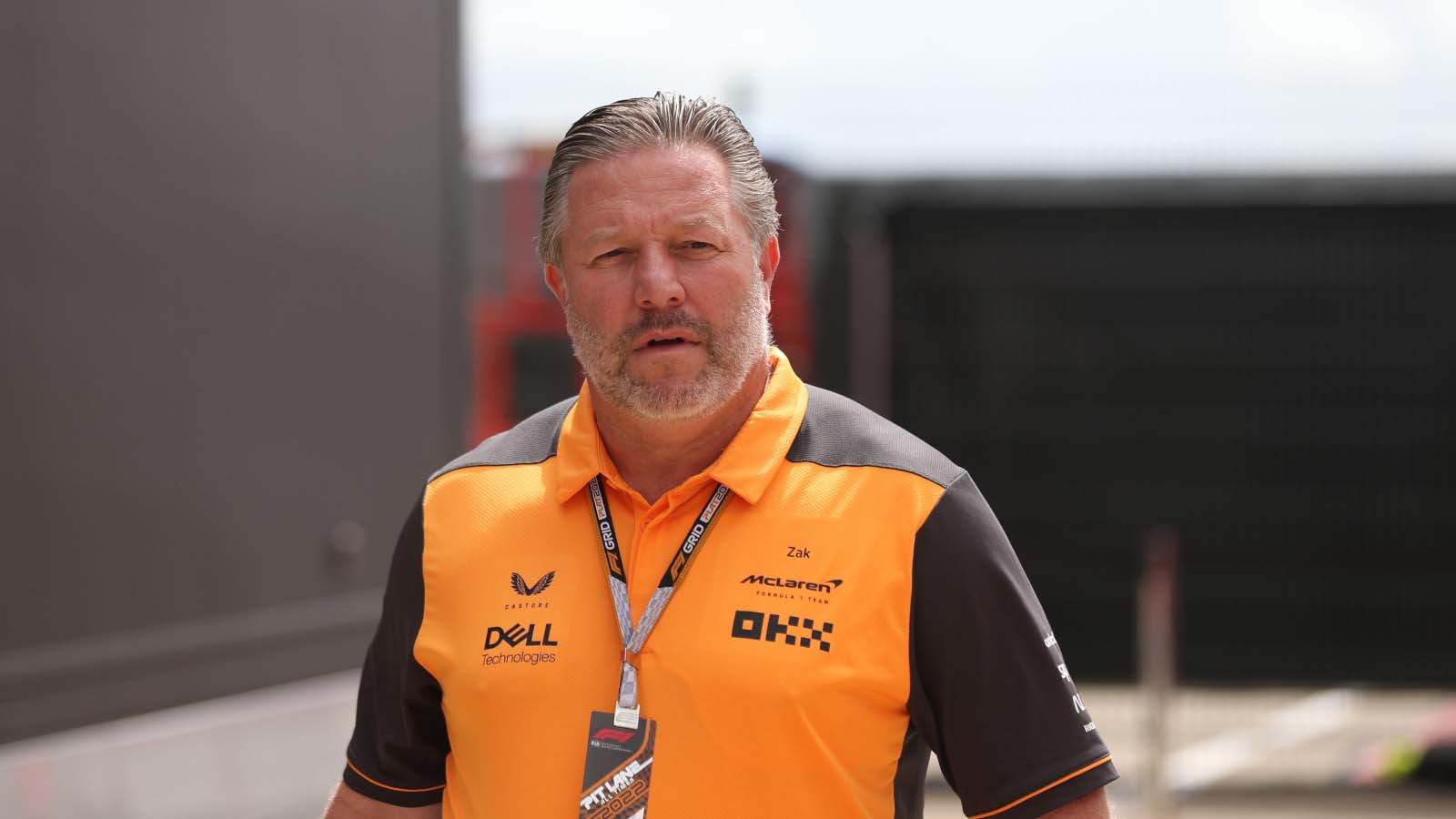 Zak Brown admitted McLaren had to write a "big cheque" to pay off Daniel Ricciardo's contract, so he will negotiate deals differently in the future so the team can have "more protections" surrounding driver performance.
McLaren announced the team had mutually agreed with Ricciardo that his deal will end one year early, with the Australian set to make way at the end of 2022.
Ricciardo signed an initial three-year contract with the team upon his move from Renault, with a get-out clause available at his discretion after two seasons, if he decided to move on.
But the relationship between Ricciardo and McLaren has not worked out in the way they had hoped, with the eight-time race winner struggling to match Lando Norris for much of their 18-month spell as team-mates.
Brown said earlier in the year that there were "mechanisms" in place that could see their contract end early if required, but it has involved having to pay a significant amount of money to see Ricciardo moved elsewhere.
He declined an offer to move to McLaren's IndyCar team, Arrow McLaren SP, next season, insisting his focus remains on Formula 1 for the future.
Ricciardo said on social media that talks around his future had been ongoing for several months, and a mutual agreement for the early end of his contract has been struck.
For the McLaren CEO, he acknowledged that the pay-out came as a result of their own negotiations, and he has learned to ensure the team does not construct contracts in the same way in the future.
"Yeah, I think it's an interesting one," Brown told the High Performance podcast when asked what he would do differently surrounding Ricciardo's move.
"I mean, he came in having won seven grands prix and was the hottest driver that you could get, and I think we kind of maybe assumed, and I think kind of rightfully so, that he was going to pick up where he left off.
"I think my one learning there would really just be contractual. I don't think there's anything we could have done differently for him as a driver, like I'm sitting here right now thinking, I don't think we could have done something differently to make him more competitive. We tried all that.
"I think we've had to end the relationship early. We've had to write a big cheque, which is fine, because that's the deal that we cut.
"I think what I'll do differently next time is maybe have some more performance protections for us and not just assume that a great driver can always be great. I think that's the learning, it's more of a contractual [one] but it's a big one."