Brown: McLaren have the 'right people' tied down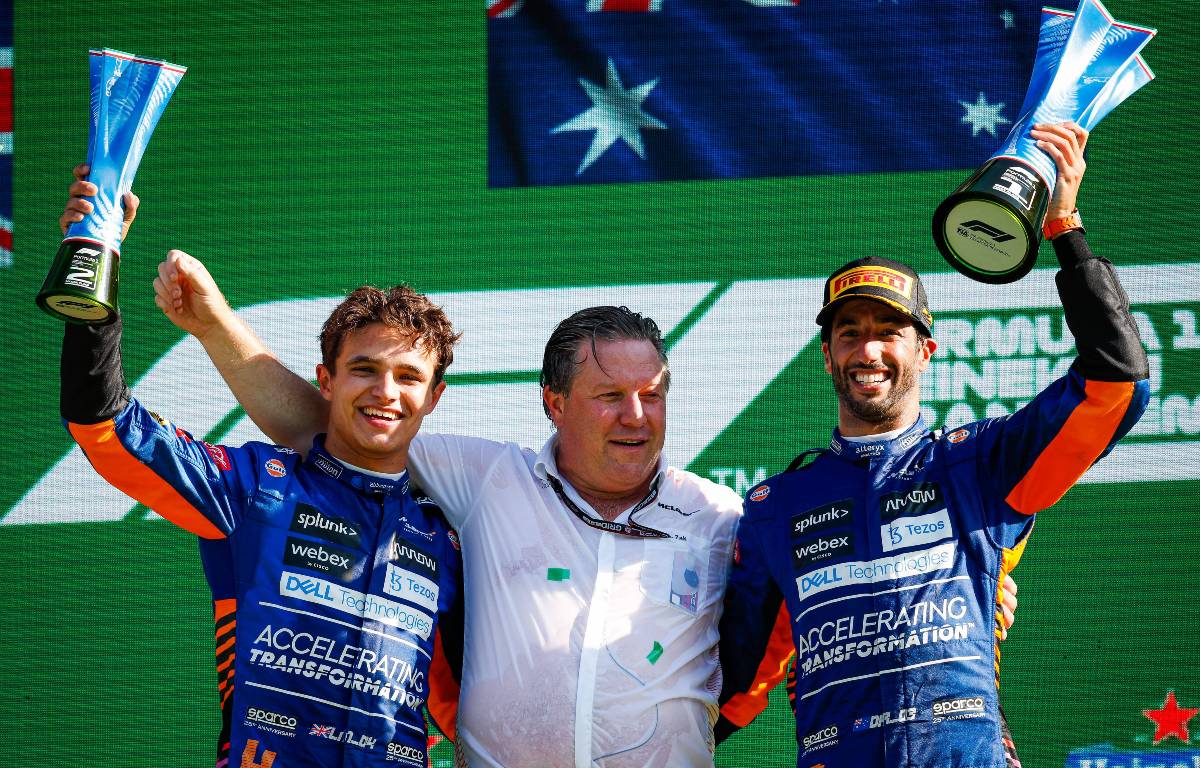 Zak Brown has confirmed the "right people" at McLaren have committed their future to the team with long-term contracts.
That includes Lando Norris, who in recent days has been tied down by way of an extension to his deal that keeps him with McLaren for four more seasons.
As the team launched their MCL36, Brown, the McLaren CEO, was positive about all aspects of the Formula 1 team's potential, which he hopes will put them in contention for World Championships in the next few years when all their infrastructure, still a work in progress, is in place.
That will represent the final stage of the project McLaren are building – because from a personnel perspective, including drivers Norris and Daniel Ricciardo and team principal Andreas Seidl, Brown has no concerns.
"We have all the resources we need," Brown told the official Formula 1 website.
"All our CapEx projects are well under way, we've got two great drivers who aren't inexpensive. Myself, Andreas and all of our leadership team have all signed up for the long term.
"So we have what we need, we are very focused, we have the right people, the right investment, the right shareholders, the right drivers. Now we just need a little bit of time."
That time will be the period when McLaren finish off their wind tunnel and simulator, which they see as being instrumental in their efforts to challenge for titles.
"We want to keep going forward," added Brown. "I think we are now playing, on an annual basis, on a level playing field, but we still have technology infrastructure we are catching up on.
"Our wind tunnel's not yet complete – heavily under construction. Our simulator's not yet complete, so we still don't have all the toys, if you like, that some of the other teams have.
"So I think until we have those, we have a little bit of an infrastructure technical deficit and all you have to be off is this much (illustrates a small amount) to take yourself out of World Championship contention.
"I think realistically coming in here, and what we do every year, is we are just trying to get better every year and then hopefully in not too long we can have expectations of trying to fight for the World Championship."
Brown also spoke of the drivers' mindsets heading into the new campaign, starting with Norris and that new contract.
"We are committed to him, he's committed to us, he's part of the family. It's where he's grown up and I think he's obviously bought into the journey we are on," said the 50-year-old Californian.
"He wants to be part of it, so hopefully we can win some World Championships together.
"Daniel hadn't been home to Australia for, I think, close to two years, so he went there and quarantined for a couple of weeks and he's come back and I think he's raring to go."
Brown rules out McLaren as a 2022 title contender
Zak Brown rules McLaren out of the 2022 title race.