Brown declares Monza 'my proudest day in racing'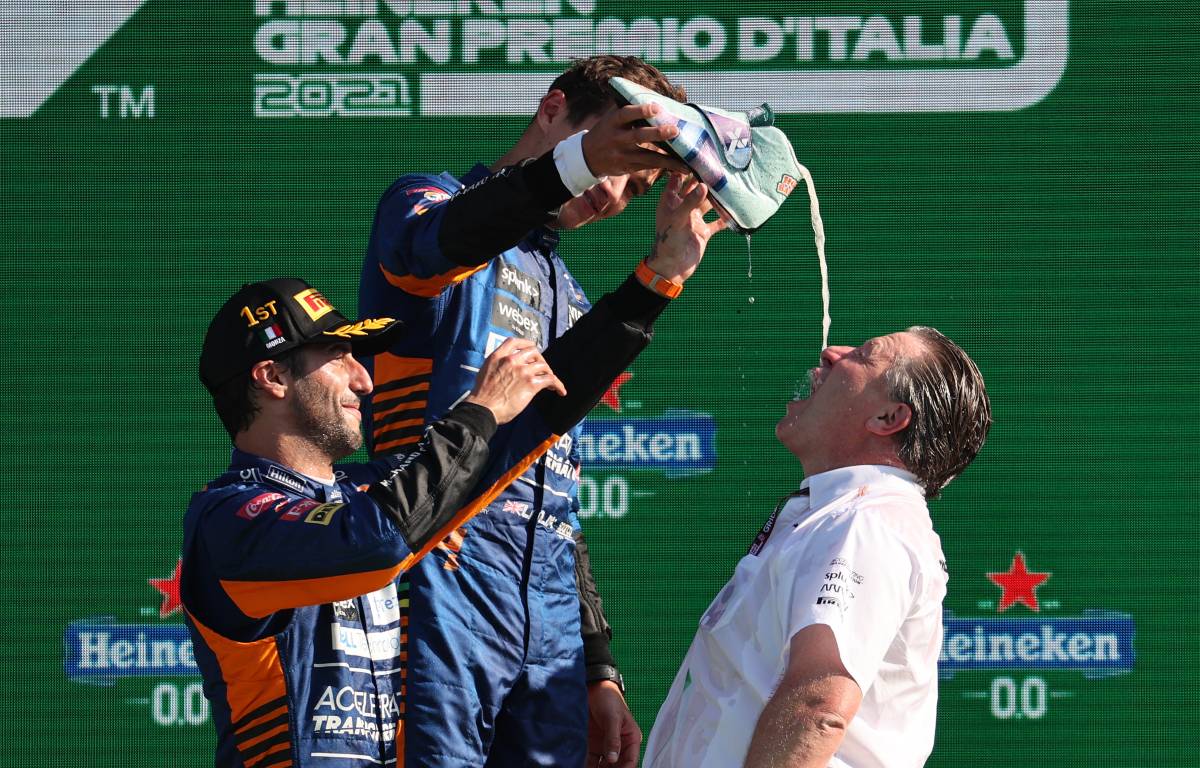 McLaren Racing CEO Zak Brown says the team's one-two finish at the Italian GP shot to the top of his best moments in racing.
It was a phenomenal performance across the race weekend for McLaren, with the seeds sown in Sprint Qualifying as Daniel Ricciardo ensured a front-row start.
He would then jump former Red Bull team-mate Max Verstappen off the line to take the lead of the Italian Grand Prix, delivering a rock-solid display from there.
After absorbing the early pressure from Verstappen, a poor pit stop and then race-ending crash would take Verstappen out of the equation, leaving Ricciardo to finish what he started after the restart and take victory in Formula 1 for the first time since Monaco 2018.
Lando Norris would then fight his way to P2, making it McLaren's first one-two finish since Canada 2010.
It was a huge high for McLaren in their fight to climb back up the grid, crowned by a Ricciardo 'shoey' on the podium.
And while Norris is not ready for one of those again, Brown has already forgotten the taste of that champagne, but will always remember this occasion as the highest point so far in his motor racing career.
Revisiting how it felt as he put his head back and drank as Ricciardo emptied his champagne-filled boot onto his face, Brown told The Tribune: "It was like being hit by a wave, and you are stuck under the wave, that's kind of what it felt like, and we were having so much fun.
"We were like three 12-year-olds up on a podium, but what does champagne taste like out of a shoe? I don't remember.
"What I do remember is that it was definitely my proudest day in motor racing."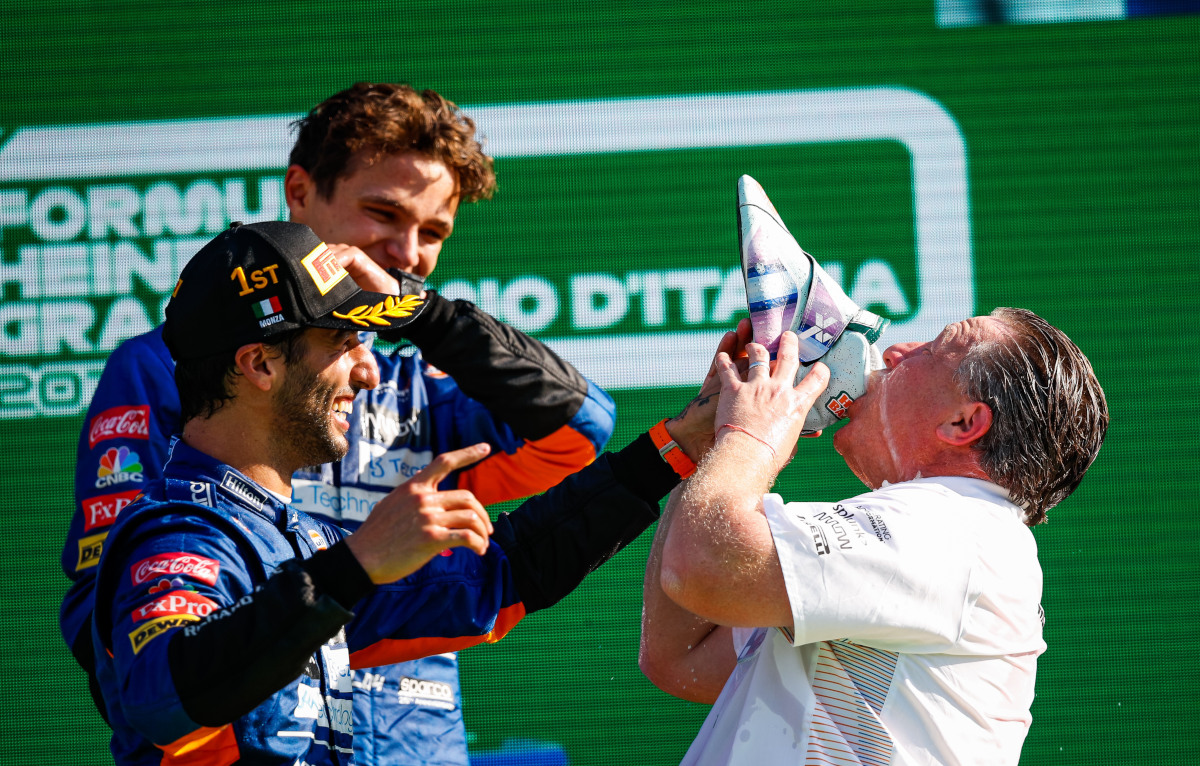 Stand out from the crowd with McLaren merchandise via the official Formula 1 store
It would have been hard to find any F1 fan who did not feel great joy for McLaren and their Monza achievement, and according to Formula 1 data, Brown said McLaren are "the least disliked team, and we were in the top three liked teams."
"I'd love for everyone to have McLaren be their favorite team, but we can take not being disliked," he added.
"I think if you have fun then people enjoy what they do and they work well together and they're open and they're honest and they work super hard.
"I like to have fun. And I like to win. If we can do both of those things at the same time, that's a good day."
Can McLaren stay at the front after Monza success?
Can McLaren stay at the front after Monza win?
After the highs of the Italian GP, where McLaren will stack up in Russia will be an interesting sub-plot in Sochi.