Zak Brown has no issue with an 11th team joining, but for an 'appropriate franchise fee'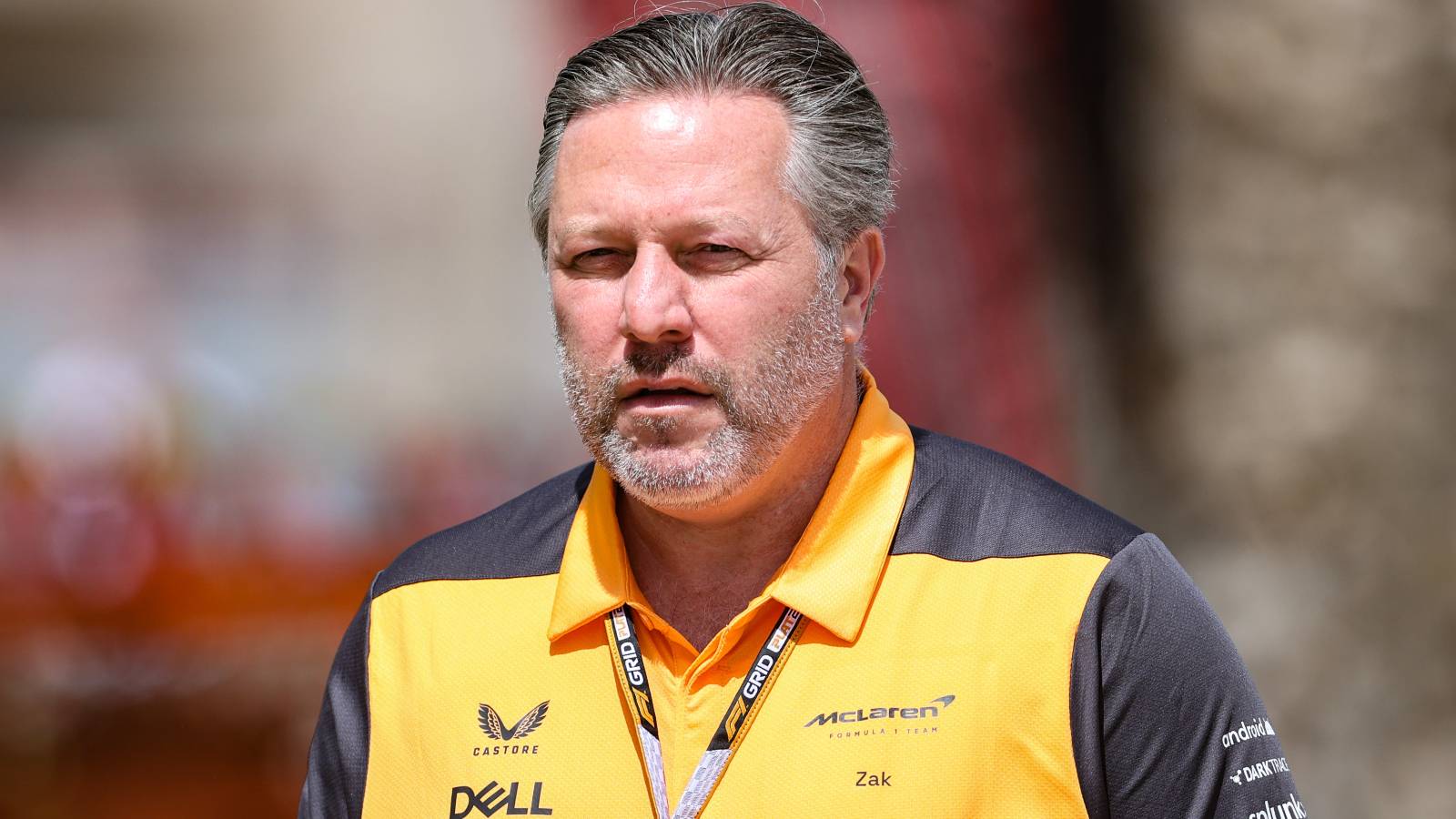 With Formula 1's existing teams reportedly pushing to have the sport's entry fee increased from $200m to 600, McLaren CEO Zak Brown says he has no problem with an 11th team joining but they must pay an "appropriate franchise fee".
What he feels is fair, he didn't say.
At present any team that joins the grid has to pay a $200m anti-dilution fund, which is money that's split amongst the existing team.
The reasoning behind that is today the prize pot is split between 10 teams but if another joins, it will be split between 11 or even 12 if the grid expands to include 24 cars.
But according to reports the current teams want that to be upped to $600 million.
According to The Race, 'with teams wary of suffering any financial loss should the grid get bigger it has been suggested that the anti-dilution fund enshrined in the Concorde Agreement signed in 2020 – which runs from 2021-2025 – should be significantly increased.
'Now, just as the FIA prepares to open the expressions of interest process and the likes of Andretti ready a formal bid, there is talk of raising the anti-dilution fund to as much as $600m as part of the new Concorde Agreement that needs to be agreed for 2026 onwards.
While Brown didn't say which side of the argument he sat, previous reports claiming McLaren was one of the teams supporting Andretti Cadillac's bid to join the grid, he has spoken of what he calls a "fair" fee.
PlanetF1.com recommends
Exclusive: Mario Andretti responds to Stefano Domenicali's 'not smart' comments
Martin Brundle: 'Seems a no-brainer' to have Andretti, GM on the F1 grid
F1 entry fee: Why do new teams have to pay a whopping $200m fee to enter?
"I think we're of the view that an 11th and/or a 12th team, as long as they're additive to the sport," he told reporters including PlanetF1.com.
"I've always been focused on how can we make the pie bigger, less focused on how can I get a bigger piece of a pie that's not growing. And so as long as a new team is additive, helps us get better TV deals, helps bring awareness that drives more sponsorship, pays an appropriate franchise entry fee that's in line with what the value of Formula One is today, then we're very supportive of having up to a 12-team grid.
"Ultimately, it's up to Formula 1 and the FIA to decide what they think those values are. But if all those boxes are ticked, then we're very happy to welcome additional competition and growth of Formula 1."
Red Bull team boss Christian Horner has all but blocked Andretti's arrival, making it clear he doesn't see the point of adding another team to the grid.
And he's not the only one with Toto Wolff and Guenther Steiner also speaking out.
Brown believes they're being "short-sighted".
"I've found some Formula 1 teams are very short-sighted in their view on not taking a longer-range view of what are things that can grow the sport, and they kind of think about the here and now," he said, as per Autosport.
"Unfortunately, I'm not surprised some of our competitors are quite short-sighted in their thinking."