Zak Brown shows not every F1 team boss is against Andretti's F1 bid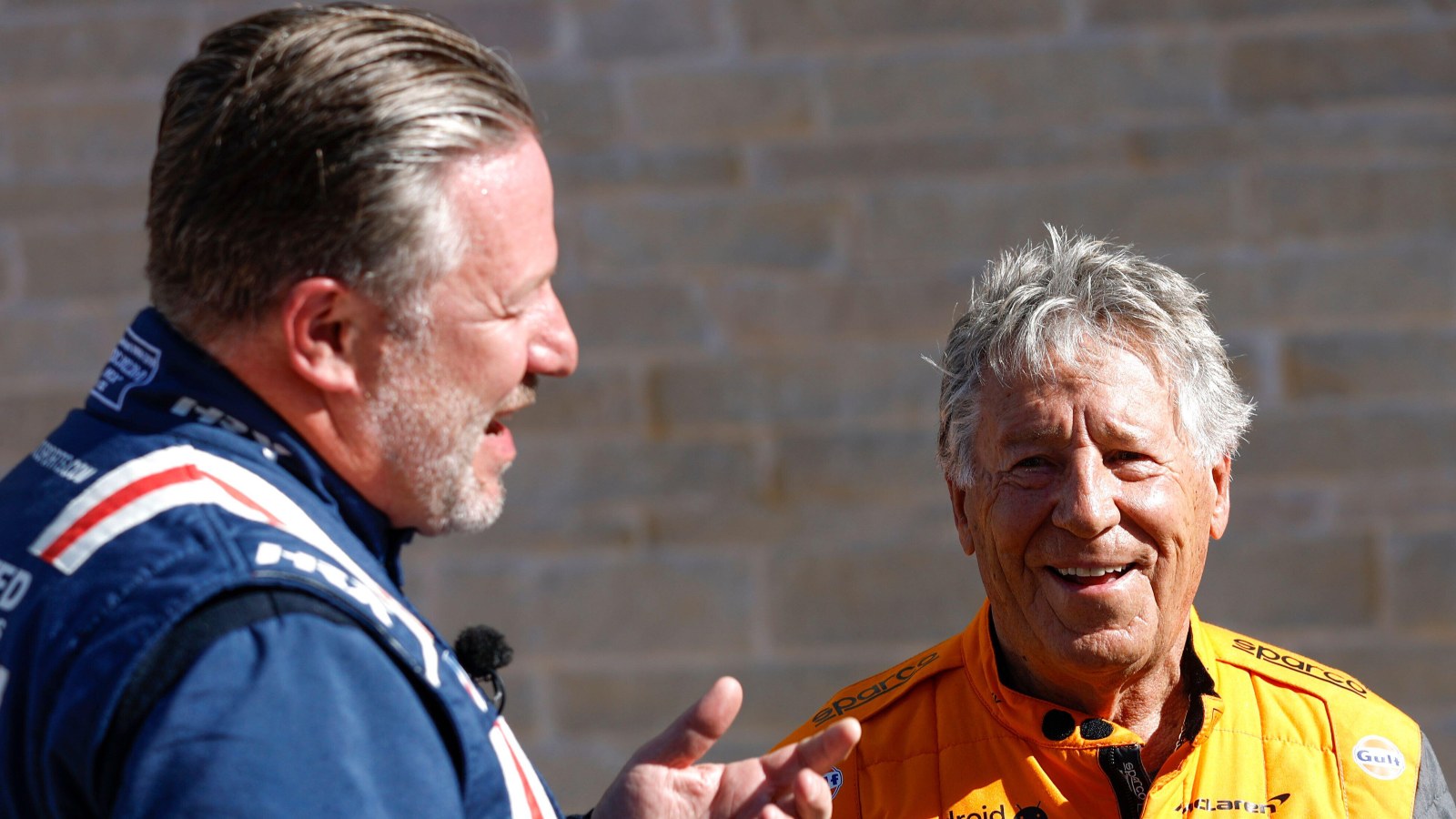 McLaren Racing CEO Zak Brown went against the trend of team bosses and showed his support for the Andretti-Cadillac F1 bid.
While the consensus among the teams' higher ups has largely been against the arrival of an additional team, with the fear of a potential loss of income, Brown and McLaren have been one of the few voices in support of Andretti.
Perhaps given the American connection with Brown hailing from Los Angeles and Andretti based out of Indianapolis, it came as no surprise to see the strong relationship between the two parties, resulting in Mario Andretti being given a ride in the 2021 McLaren car ahead of the US Grand Prix.
That relationship moved a step further still when Andretti announced their partnership with General Motors who also supply McLaren's IndyCar team.
But despite this new partnership, Formula 1 bosses remain far less convinced than their FIA counterparts and as the Andretti Group prepares their application for the Expression of Interest process, the hardest part of the task has yet to be completed: convincing the other teams.
Mercedes' Toto Wolff has often been the lead opposition voice, regularly questioning what value they would bring, an idea he continued with even after the General Motors announcement.
PlanetF1 recommends
Is Netflix's Drive to Survive nearing the end of the road?
Furious Max Verstappen blasts 'clown show' after Virtual Le Mans disconnection
Mercedes junior team: The drivers looking to emulate George Russell's road to F1 glory
But Brown disagrees with Wolff and said he thought Andretti had "put together a compelling team."
"The Andretti name has such a rich history in multiple forms of motorsport," Brown said, as per Motorsport.com "We're partners in a Supercars team with Walkinshaw, and they also have great history in motorsport.
"GM is also an OEM who we race with in IndyCar [Chevrolet powers the Arrow McLaren team] and I think he's put forward a very compelling proposition.
"I think it shows the growth of Formula 1. We haven't had a new team in a long time, since Haas. And so it's just great to see Formula 1 attracting new markets, new teams, new sponsors.
"I think it's great to see they want to join the sport. I think he's put together a compelling team."
Brown said he was unaware of what the exact process was but said he was excited to see that other teams were keen to join F1.
"I'm not close to what the big process is since we're in [F1], but I know he's working closely with the FIA and Formula 1. This tender process hasn't happened in a while, but what he's doing is bringing forward his brand, his reputation, and his partners in making the best presentation possible.
"And then the FIA and Formula 1 will go through the process. I think there are also other entities as [F1 CEO] Stefano [Domenicali] commented on that are looking to join.
"I'm just excited that there's this excitement of new teams that want to join F1; I think that talks to the health of the sport.
"We've seen in all forms of motor racing manufacturers come and go, and what's great is that the manufacturers coming in talks to the demand and the health of motorsport in general in the moment we're in, which is great. Long may it continue."
Andretti need more than just Brown backing if F1 bid is to be successful
Brown has been Andretti's biggest cheerleader within the paddock but the sole support of the McLaren chief is not enough.
Michael Andretti, who is leading the effort, recently revealed that both McLaren and Alpine are in support of their bid which would leave eight other teams either against or undecided.
The Expression of Interest process is expected to produce a result by May but then the hard work begins for Andretti.
Michael Andretti had believed the General Motors team-up was the final box they needed to tick but given Wolff's recent comments, it would suggest the 60-year-old American still has some convincing to do.