Brown: 'I wouldn't be shocked if Hamilton stopped'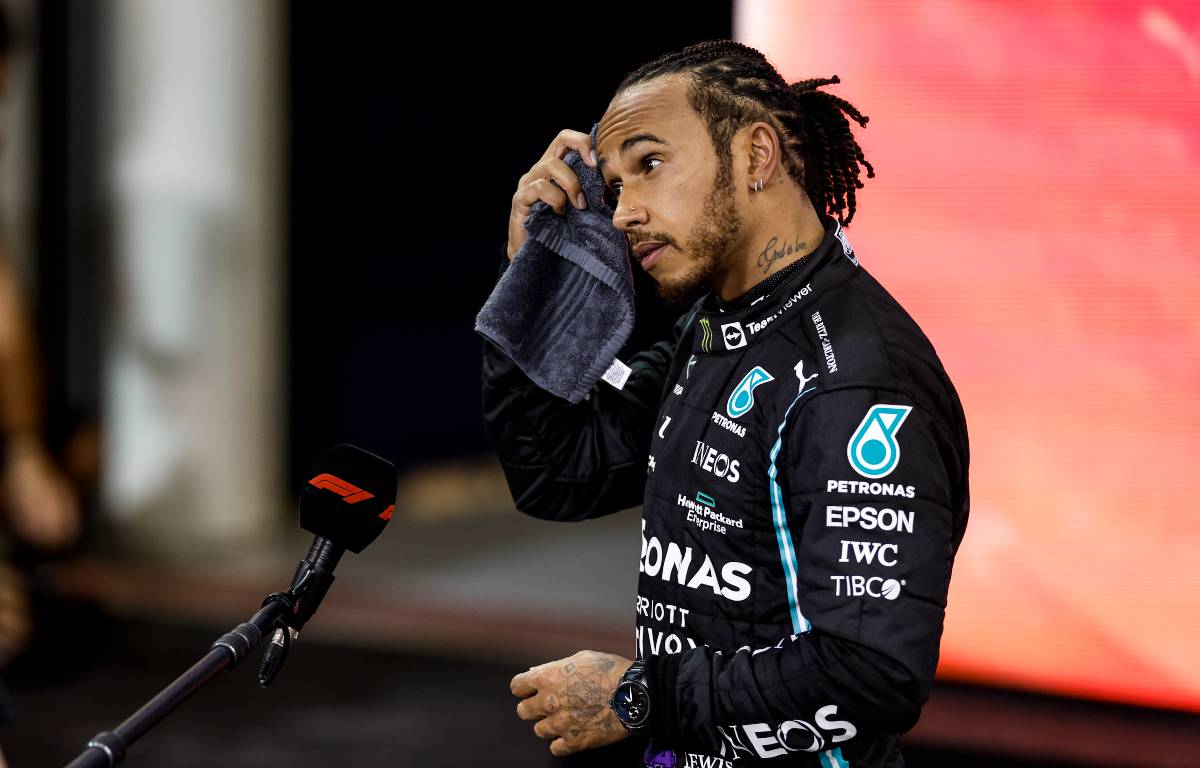 McLaren Racing CEO Zak Brown says that he wouldn't be shocked if  Lewis Hamilton stopped competing in Formula 1.
Brown's comments come just over a month after the Mercedes driver lost out in the battle for the 2021 World Championship to Red Bull's Max Verstappen under controversial circumstances, with Hamilton having not been heard from since directly after the season-ending Abu Dhabi Grand Prix.
And while Brown believes that the Mercedes driver will be back this year, he would not be surprised if he did not return.
"I think he'll be back," Brown said, as quoted by RACER.
"He's a racing driver. I think he's at the top of his game. I'm sure he's very angry, but I think race car drivers want to race and I think he's a fighter, and he'll want to come back and try to win an eighth championship."
Lewis Hamilton has largely dominated Formula 1 with Mercedes throughout the turbo hybrid era.
Despite how the season finale in Abu Dhabi unfolded, Brown believes that the seven-time World Champion will return in an attempt to win his eighth World Championship.
If he is able to do that, it would elevate him above Michael Schumacher who himself is a seven-time Formula 1 World Champion.
"I don't think he's ready to retire," Brown continued.
"This is my own personal opinion, I've not talked to him, because once you hang it up, you hang it up.
"I guess you could come back as some have done, but I don't think he's ready to hang it up and I don't think he's going to let an incident put him into retirement."
The events of the Abu Dhabi Grand Prix are currently the subject of an FIA inquiry, the findings of which will be published ahead of the 2022 Formula 1 season opener at the Bahrain Grand Prix, which takes place from March 18-20.
All fired up for another full-on week in the factory. Full steam ahead with project W13. 💪 pic.twitter.com/Ujn3sCK4Ar

— Mercedes-AMG PETRONAS F1 Team (@MercedesAMGF1) January 17, 2022
"I don't know Lewis that well. I wouldn't be shocked if he stopped, so I don't think anyone should take for granted he's coming back. My personal opinion is he's going to, but I don't think we should discount or not recognize his frustration and his anger," Brown acknowledged.
"Maybe he hasn't made a decision and maybe what he's doing is taking time to make that decision to make sure, because once that decision is made, that decision is made."
Hamilton won eight races, ending the season in second place in the World Championship, eight points behind World Champion Max Verstappen and Brown believes that it should not be taken for granted that Hamilton will be back in Formula 1 in 2022.
"So, I don't think we should rule it out or make light of it. I just personally think he still has a burning desire to race and that will ultimately drive his decision. But that's just one man's opinion," Brown concluded.
The reigning Constructors' Champions have confirmed that their new car, the W13 will be revealed to the public on Friday 18 February.
Mercedes have also potentially teased Hamilton's continuation in Formula 1 this season, posting tweets throughout the week which include shots of the seven-time World Champion.
He is currently contracted to the Silver Arrows until the end of the 2023 season.