Zak Brown highlights 'one of the great things' about Formula 1's budget cap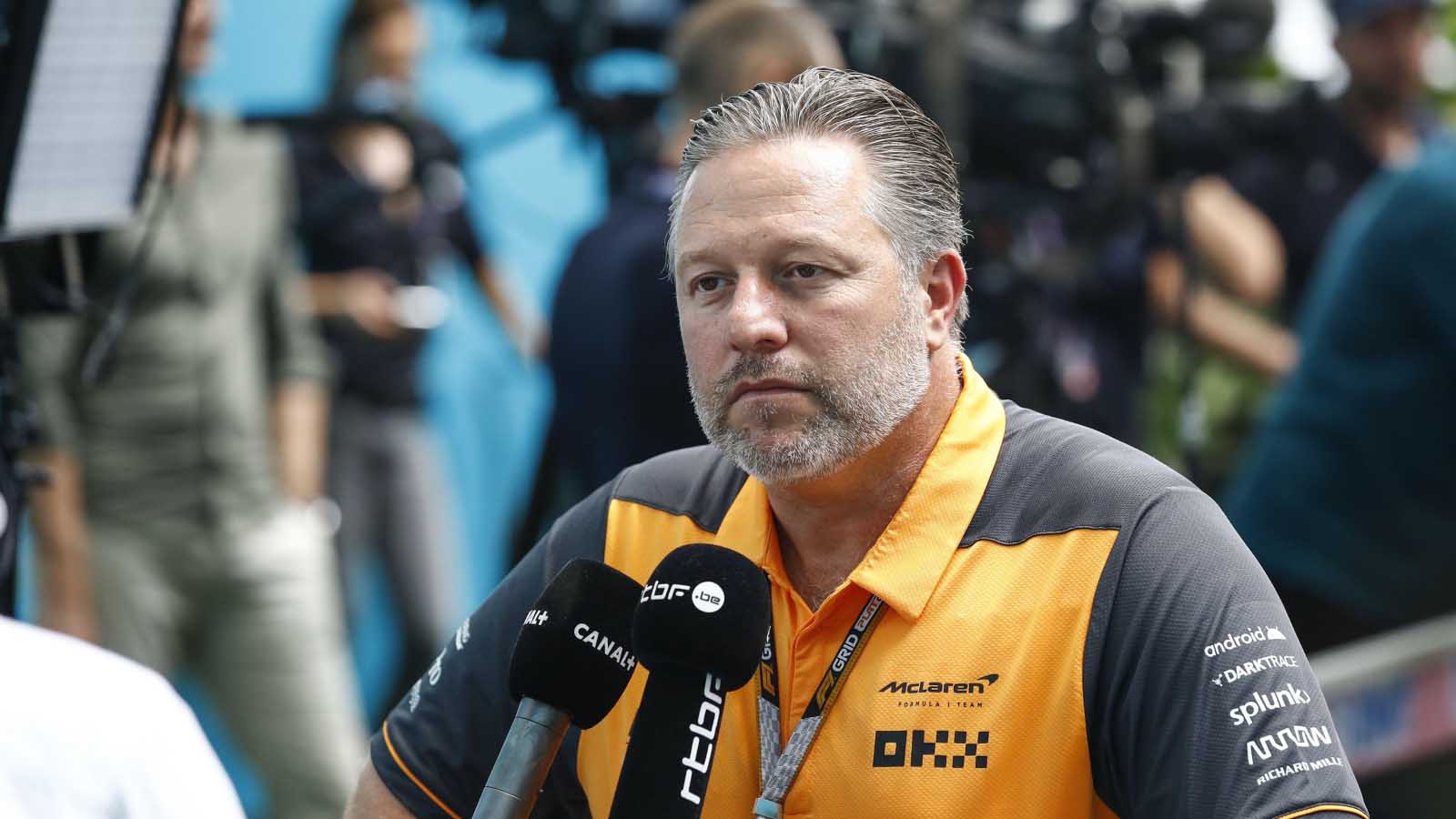 Zak Brown believes one of the best things about Formula 1's budget cap is that teams cannot spend their way out of trouble, they've got to think cleverly – and frugally.
2021 saw the sport introduce a budget cap that was set at $145 million. That meant the teams had to design and build their all-new 2022 cars on a shoestring, at least compared to what F1's three biggest teams had been spending up until then.
Mercedes, it's fair to say, suffered more than most as it quickly became evident in pre-season testing that they had some serious problems with their porpoising W13.
The reigning Constructors' Champions weren't able to just throw money at the problem, the go-to solution in yesteryear, and it took them almost the entire first half of the season to minimise the bouncing. Even then it still reared its head at the season-ending race in Abu Dhabi.
McLaren, however, weren't exempt from feeling the effects of the cap as their MCL36 had a brake problem during pre-season testing, one that cost them time and money and put the team on the back foot in terms of developing the car.
Brown says he still appreciates that teams have to find well thought out solutions, they can't just throw money at the issue.
PlanetF1.com recommends
Sebastian Vettel was 'never in same class' as Lewis Hamilton
F1 2023 predictions: Which driver will win each team-mate battle in 2023?
2023 F1 calendar: Car launch dates, pre-season testing, TV schedule
He told The Race last year: "One of the great things about the cost cap is now you can't spend your way out of problems, you've got to really think through – 'alright, well, if we're going to throw this at a certain issue, then it's got to come from somewhere'.
"Looking at it from a more macro level, I think that's going to be one of the great things about the cap moving forward: it's going to really reward people that are the best at what they do, not those that spend the most."
The budget cap also changed the development game
2022's development war was, especially given that the teams were running brand new cars, very different to that of yesteryear with some teams opting for sporadic updates and others going all-in but just once or twice.
In yesteryear the teams threw upgrades at their cars almost every week while last season they had to think carefully before trying something new.
It meant many of the teams stopped developing long before the season was over having run out of money while Mercedes, who didn't do a lot of early-season upgrades as they worked to understand their porpoising problem, were able to introduce a big upgrade late in the season. Still others, such as Williams and Haas, went with one big upgrade mid-season.
2023 is likely to once again see the teams circumspect in their development as this year they'll have even less leeway in the cap than they did last season, down by 5 million.