Zak Brown predicts up to five teams fighting for F1 titles in coming years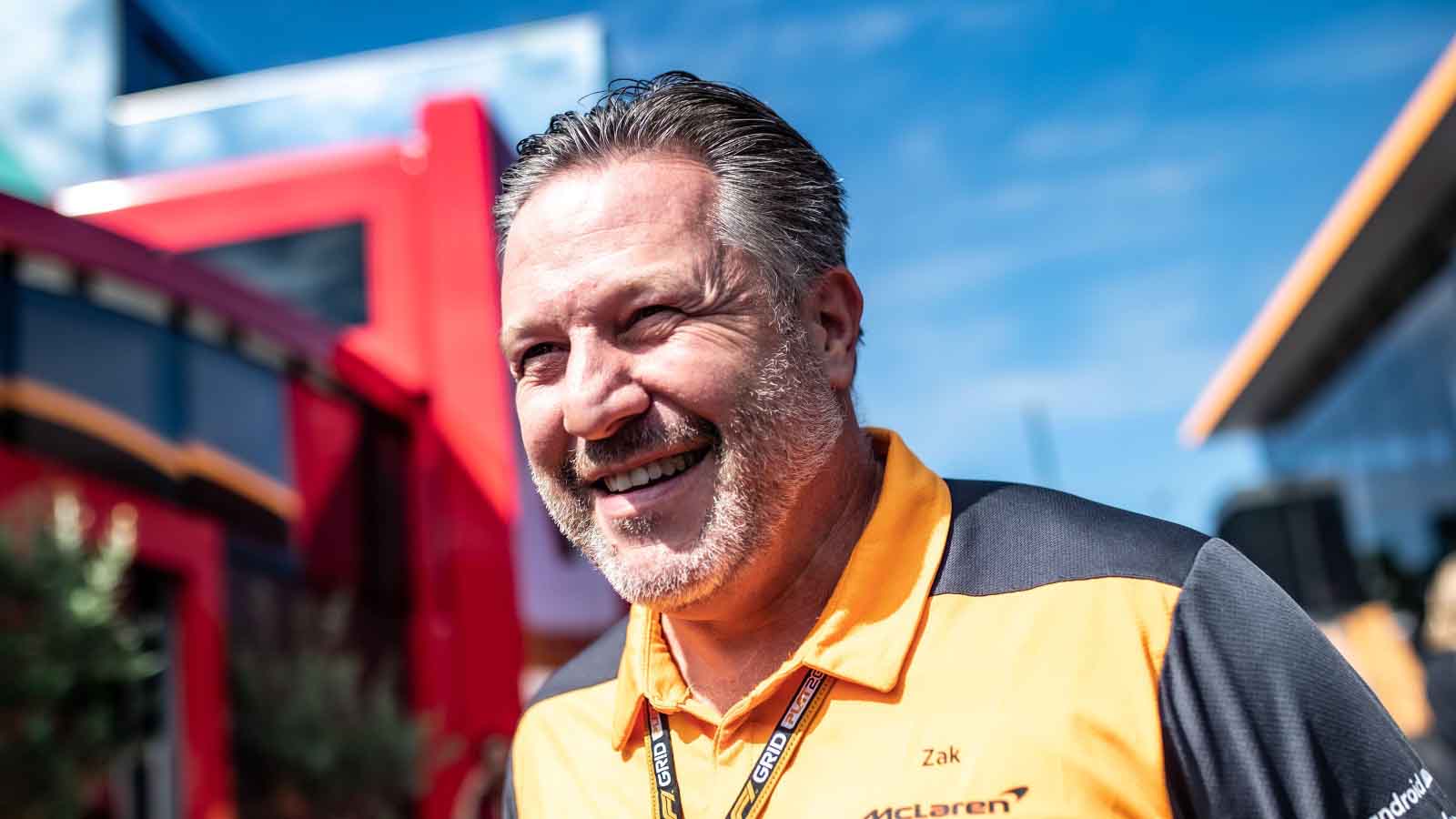 McLaren's Zak Brown believes the introduction of the F1 budget cap will allow further teams to join in the fight for titles in future seasons.
Introduced in 2021, the Financial Regulations impose a strict spending limit across the Formula 1 field. The figure was set at $145 million in '21, lowering to $140 million (before inflation-related adjustments) in '22.
The budget cap will continue to incrementally shrink in coming years and, as the technical regulations mature alongside this belt-tightening, Brown reckons the amount of teams able to compete for wins will increase.
"I think the budget cap is a great thing for Formula 1," Brown told the Marshall Pruett Podcast.
"They are deployed in many other very successful sports – foreign to motor racing, but not foreign to sport.
"So I think, fundamentally, strategically for the sport, two thumbs up. I don't think we've yet seen the sporting balance impact yet because it's too early, but I believe that will come, because us [McLaren], and others, are catching up and doing new wind tunnels."
Zak Brown: Double the amount of teams will compete for the championship
With teams unable to spend their way to greater performance advantages, the logic is that the field will close up – only genius engineering tricks are likely to buy teams short-lived advantages.
"I think you don't put the switch overnight and go from 10th to first," Brown continued.
"But I think it will have its intended effect. I can see five teams competing for the championship in three, four, or five years – double what it is today.
"Which then means you've got eight to 10 drivers that can win. That's one of the great things about IndyCar – it has that type of depth, there are 10 drivers that can win at any one weekend."
Zak Brown: Implementing the budget cap has been difficult
Brown went on to say that while the introduction of financial controls has been difficult for the F1 teams, it's resulted in a new challenge for team bosses to ensure compliance with the regulations – a thoroughly new demand away from the usual sporting and technical rulebooks.
"The implementation of it is very difficult, you better have a great CFO (Chief Financial Officer) and financial controls, and also a CFO that understands how a Formula 1 team operates and making strategic investments," he said.
"So you work with your very broad team, your CFO most directly, and you kind of navigate… you've got choices to make. Where do you spend your your money? Obviously, you want to spend it in the absolute highest performing areas, whether it's people, technology, or whathaveyou.
"With the FIA, it's been a very transparent process. The FIA has been extremely communicative. I mean, there's not a week that goes by that we're not getting a memo or notice or an update. So they're constantly on it, I think they're very thorough. I don't think it has the gaps that people were concerned there might be."
Read More: F1 reserve drivers: Which drivers are on standby for the 10 F1 teams in 2023?