Brown's 'Dr Dre' dig over Stroll's COVID test
Zak Brown has blasted Racing Point over their failure to give Lance Stroll a COVID test during the Eifel Grand Prix weekend, after which the driver tested positive.
In a remarkable exchange during the constructors' press conference at the Portuguese Grand Prix, with Racing Point team principal Otmar Szafnauer sitting next to him, McLaren CEO Brown questioned why Stroll's doctor had said he did not need to take a test for the coronavirus.
The Canadian driver had been feeling unwell since the Russian Grand Prix two weeks earlier with a stomach upset, which was so bad on the Saturday morning of the Eifel GP that he told the team he could not take part in qualifying.
Stroll insists that after speaking to his doctor, he did not take a COVID test and self-isolated away from the team until the Sunday when he flew home to Switzerland. Upon returning home, he took his usual post-race test which produced a positive result – as was also the case with his father, Racing Point owner Lawrence Stroll.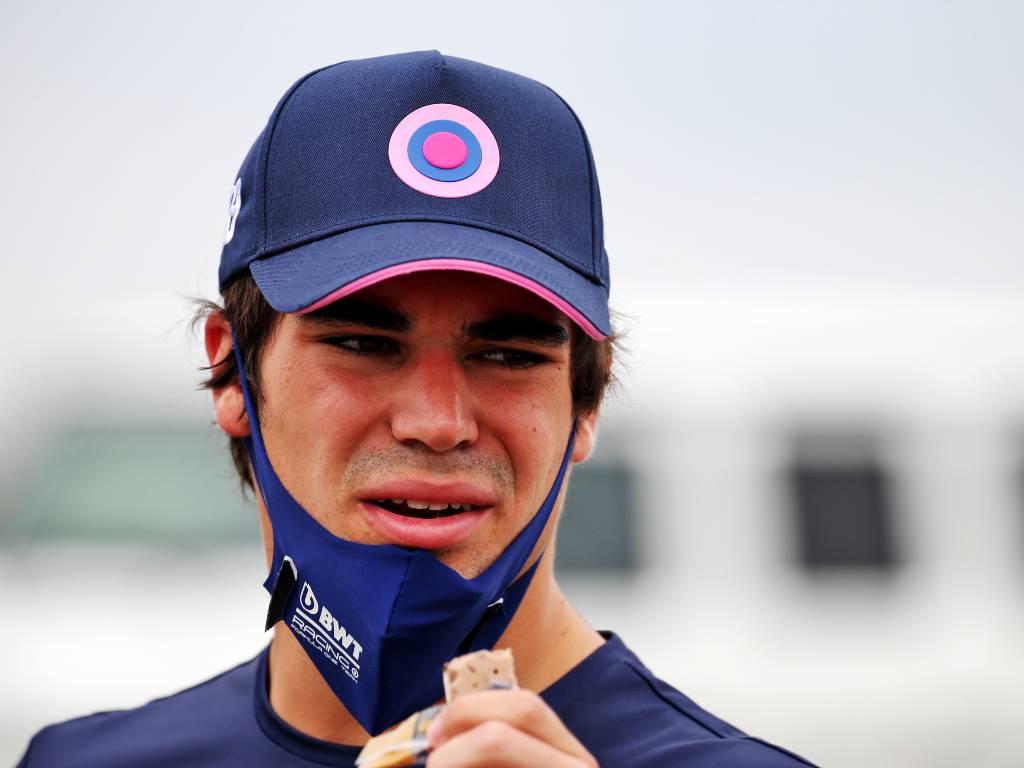 Get your hands on the official Racing Point 2020 collection via the Formula 1 store 
Brown, who also criticised Racing Point earlier this season over the 'copying' controversy, said he found it inexplicable that Stroll could have been advised that taking a test whilst at the circuit was not necessary.
"If I look at the Racing Point situation, I would probably test anyone who isn't feeling well daily. I don't know who the doctor was. Dr Mallya? Dr Seuss? Maybe it was Dr Dre," said Brown, who compared the situation to when a McLaren team member tested positive before the season-opening Australian Grand Prix which was consequently cancelled.
"I've heard Racing Point say they test more than any company on this planet. I don't know how you can substantiate that. All I know is when we had our case in Australia we communicated it very quickly to everyone and that's exactly what Mercedes did when they had their incidents.
"It looks like there wasn't any immediate transparency and for an entity that tests as much as they do, I know we would test anyone who doesn't feel well daily to make sure they are well [and not passing it on to contacts]."
This is not the first time Brown and Szafnauer have exchanged verbal blows in FIA press conferences as the two went head-to-head during the height of the RP20 copycat scandal.
On this occasion, Szafnauer backed up his claim about Racing Point's widespread testing by saying: "I think we've now done nearly 20,000 tests, 15,000 at the factory and however many we do here, because we test more than once.
"We've had our two drivers test positive, a few members at the factory and that's it. But we test more than any other business, more than any other Formula 1 team, on the planet. We test all of our employees every Tuesday and every Friday, and we test everyone that's at the track upon landing in Britain.
"So every Monday when our plane lands, Eurofins are testing so everyone has peace of mind when they go home to their families that they are not bringing the virus with them."
Follow us on Twitter @Planet_F1, like our Facebook page and join us on Instagram!