Zak Brown discusses why McLaren had to act with technical staff reshuffle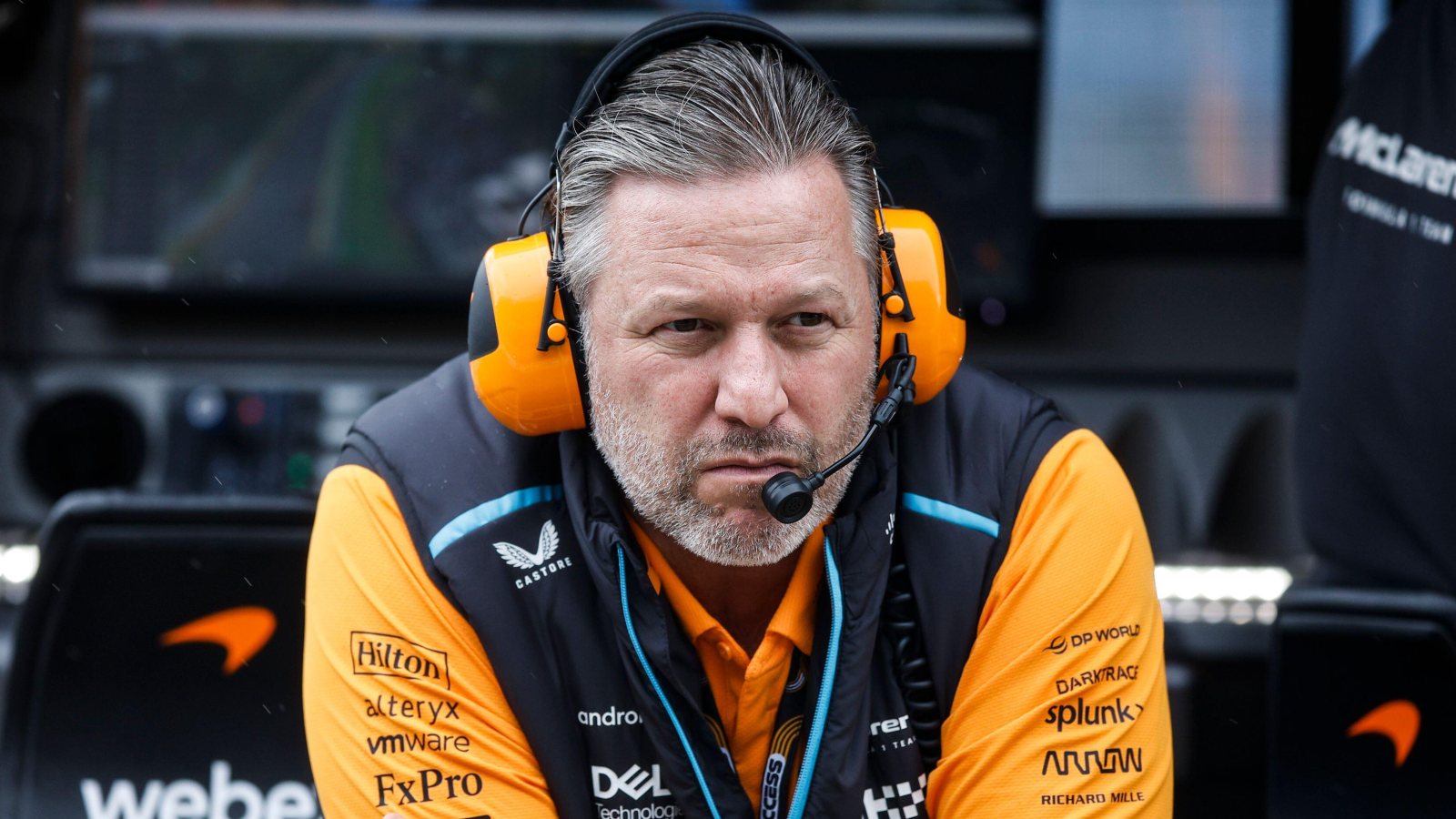 Zak Brown has explained the reasons as to why he decided to shake-up the McLaren technical team which saw long-time employee James Key leave with immediate effect.
Key had been with McLaren since 2018 but has seemingly taken the blame for the team's poor performance in both 2022 and 2023. It has been 21 races since the team's last podium and 33 since Daniel Ricciardo's win in Monza.
Going off the early signs of this season, those numbers are unlikely to be reduced any time soon with McLaren just one of two teams yet to score a point.
Additional reporting by Michael Lamonato
In an effort to overturn their fortunes, Brown took an axe to the technical team, removing technical director Key on and replacing him with three candidates Peter Prodromou, David Sanchez and Neil Houldey.
While it may look like a knee jerk reaction to the opening two races, CEO Brown insisted at the time that it had been in the works for months and has now revealed the reasons why he felt it was necessary to make the changes.
"I didn't like our pace of development," he said at the Australian Grand Prix. "Towards the second half of last year, I didn't feel like we were moving forward.
"If you look at Aston [Martin], they've done a fantastic job starting at the beginning of the year [2023], not where they finished at the end of the year [2022], and clearly they've just continued on that development path.
PlanetF1.com recommends
Max Verstappen slapped with speeding fine for Australia pit lane infringement
Ferrari and Mercedes hold off on upgrades in Melbourne ahead of planned changes for Europe
Alpine set sights on fighting Mercedes as in-season developments arrive
"I felt like we were not developing at the pace that we need to, so when we had our team principal change, I asked Andrea [Stella] to take a look at why and he restructured that department. That was a work in progress over the winter."
The staff changes are not expected to be a quick fix, with some not able to join until 2024, and Brown admitted as such but said the new structure gave him confidence that they will be able to progress.
"As we said at the launch, we knew that we weren't where we'd want to be at the start of the year," Brown said. "Saudi was quite disappointing because that really wasn't representative of any sort of pace issue and one car loses its front wing and takes out the other, especially when they weren't even racing each other is a bit of bad luck.
"As far as [our] season, [it] starts here in Australia and I've got all the confidence in Andrea, the structure, the people we have, the people that we have coming that we will now be able to continue forward on our journey."