The most 'toxic' title scrap since Senna v Prost?
McLaren's Zak Brown felt that the 2021 title battle took F1 back to Ayrton Senna-Alain Prost levels of toxicity.
The world of Formula 1 had been waiting to see a strong enough driver to challenge Mercedes' Lewis Hamilton, and come 2021, that driver arrived: Max Verstappen.
Both drivers battled it out throughout the 22-race season, even going into the championship-decider in Abu Dhabi level on points. But along the way to that final showdown, there were many bumps in the road.
Relations between both drivers were stretched on multiple occasions, in particular at Silverstone where Verstappen crashed out in heavy fashion thanks to first-lap contact with Hamilton, while later in the season at Monza, with neither driver willing to yield at the first chicane, Hamilton ended up beached in the gravel with Verstappen's Red Bull on top of him.
It was not only Hamilton and Verstappen going at it though – while they tried their best to keep a lid on the rivalry talk, Mercedes principal Toto Wolff and his Red Bull counterpart Christian Horner were at each other's throats constantly.
There were also technical challenges from either side towards the rival car during the campaign.
And for Brown, McLaren Racing's CEO, that type of toxic atmosphere was something that he has not seen since Senna and Prost were battling for titles.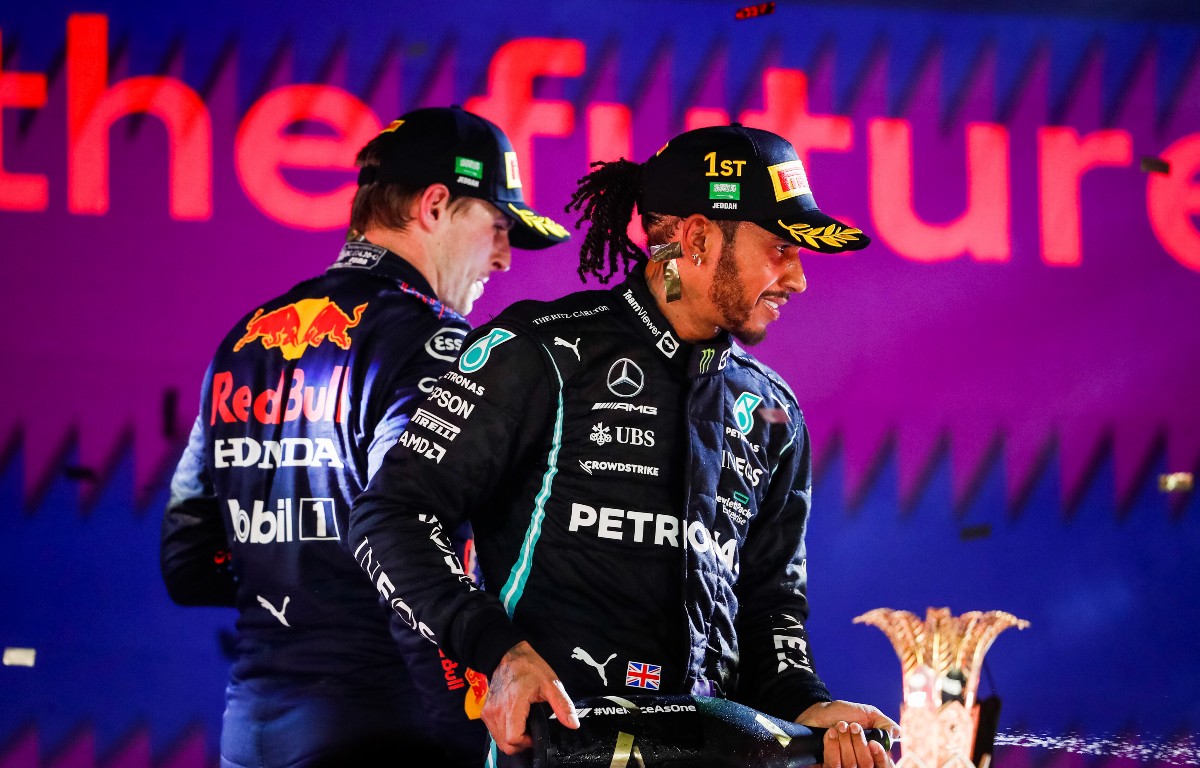 "It's been an incredible year from first to last place on the grid. There have been a lot of fights, starting with the battle between Lewis and Max for the title," he said, as quoted by Motorsport.com.
"I don't remember a year that has been so toxic between two drivers and teams since the Senna/Prost era."
Both Wolff and Horner put a lot of their issues down to the title rivalry, rather than a personal dislike, but Brown believes that really the two can not stand each other.
"They definitely have a real repulsion for each other," Brown suggested.
Of course what made the 2021 season even more epic though was the fact that behind this title battle, so many more classic memories were being created.
As expected, Brown picked out McLaren's one-two finish at Monza, headed by Daniel Ricciardo, as the prime example.
"Monza was great because McLaren did a double," said Brown with a smile.
"Also Alpine won in Hungary in an unexpected way, among other stories: Aston Martin went way back and Williams made up positions."
Formula 1 CEO Stefano Domenicali said that the series drew a record audience of two billion across the 2021 season, and Brown believes that this is the most exciting that F1 has ever been.
But, he does not think that we have reached the peak yet.
"I don't think Formula 1 has ever been this exciting. And I think it's going to get even better," he said.
PlanetF1 Verdict
Most toxic title fight since Senna v Prost?
Zak Brown felt that the levels of toxicity in 2021 took us back to the Senna/Prost era.