Zak Brown criticises 'very unpleasant statements' from Alpine in Oscar Piastri saga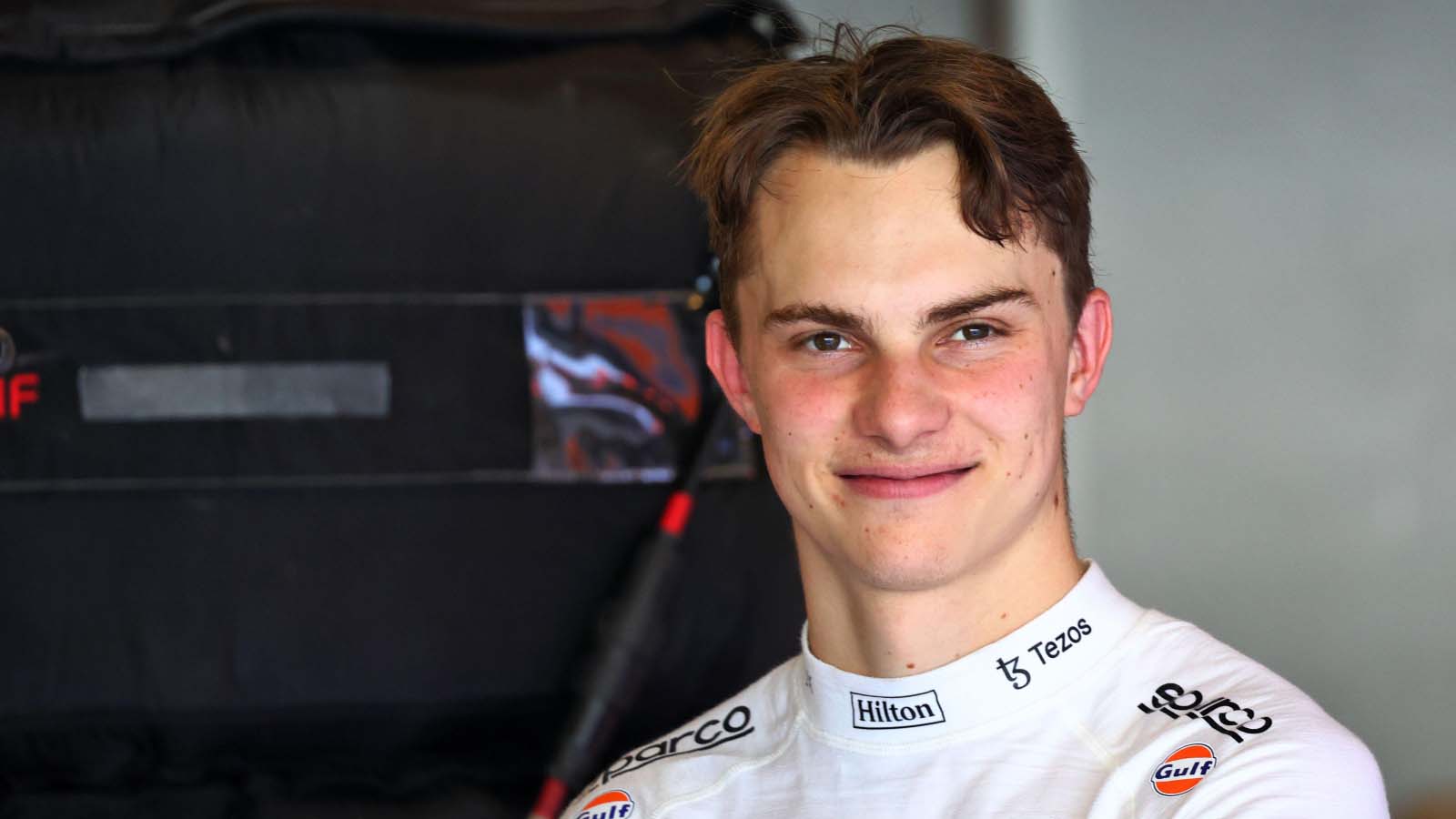 Zak Brown has praised the maturity of Oscar Piastri in the wake of "very unpleasant" words from Alpine team principal Otmar Szafnauer as the two team bosses fought for his signature in 2023.
The young Australian's arrival into Formula 1 this season generated perhaps the most drama of any driver move from last season, with 'parent' team Alpine having announced the 2021 Formula 2 champion as the replacement for Fernando Alonso after the Spaniard confirmed his departure to Aston Martin.
But it later transpired the former Alpine junior had already penned a contract with McLaren to replace the struggling Daniel Ricciardo several weeks beforehand, with both teams then fighting it out in court in front of the FIA's Contract Recognitions Board – with the CRB eventually finding in McLaren's favour.
Piastri claimed he had told Alpine "multiple times" last summer about his 2023 plans, even before Alpine announced him as a race driver alongside Esteban Ocon.
Szafnauer countered against the young Australian's version of events, but the 21-year-old rookie will nonetheless be playing a part in Formula 1 – even if his route to becoming a driver in the top tier of motorsport was a highly unusual one.
McLaren CEO Brown praised Piastri for how he handled the furore surrounding his future at the time, even in the face of what he felt were "inaccurate" comments and accusations from his former employers.
"Very focused, very mature, determined, doesn't seem to have a lot of ups and downs in his emotions," Brown told Speedcafe's KTM Summer Grill show when asked about his first impressions of Piastri as a person.
"And I saw a lot of that through the turmoil over the summer. You know, he's a 21-year-old and here you have a big OEM [Original Equipment Manufacturer], was making accusations and taking you to court, and then you have to be a pretty tough character as a 21-year-old to be unfazed by that, and he was, and he kept his head down, and I think he's going to let his driving do his talking.
"He didn't get into a war of words, even though Otmar said some very unpleasant and inaccurate statements. You know, Oscar didn't rise to that.
"So what I see is a very focused, determined, mature 21-year-old. That's what I see out of the car, and in the car, we see the same thing and we see that he's very fast."
Read more: 10 storylines to be excited about ahead of the new F1 2023 season